The restructuring of the Construction Leadership Council means a third of the industry is not represented at the top table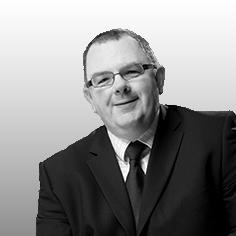 Infrastructure, construction and housing are three strong words spoken loudly and often in government – especially when economic growth is on the line.
Unfortunately we do not build with words. We build with bricks, concrete, insulation, glass, and steel. This is true of houses, offices and factories. And it is very true of large infrastructure projects like Crossrail.
All projects, large and small, are underpinned by a supply chain of manufacturing and distribution. This supply chain is so large that it accounts for more than a third of all construction output in its own right. It is the foundation of UK construction.
Output is regional, and covers large businesses and small family owned enterprises. More than 20,000 firms across the UK are directly responsible for 300,000 jobs and this work, in turn, supports millions more through the projects that are made possible. We will not be able to meet any aspiration to build new roads, new homes or new railways without it.
So why is this third of the UK construction industry – with a turnover of £47bn – no longer represented on the refocused Construction Leadership Council?
Business leaders recognise that it is important for groups to be focused. Construction productivity must be improved. Skills shortages must be dealt with. Innovation will underpin both objectives. The Construction Leadership Council is designed to help achieve these goals, in part, by ensuring clear communication between government and the whole sector.
The new make-up of the board, announced on 16 July, will not achieve this level of clarity. Yes, large construction firms are represented. The supply chain is not.
Moreover, the nature of this change risks damaging supply chain confidence at a time when confidence is crucial to success.
Much of the sought after innovation for new infrastructure takes place in factories up and down the country before the any individual construction project has been commissioned – possibly before plans have been drawn up. As projects come forward, supply chains are being consistently improved. However, these improvements will only remain economically viable if manufacturers can effectively plan the way that they invest.
With clear, stable policy the Construction Products Association suggests steady growth across the whole construction sector between now and 2018, surpassing the pre-recession peak as early as 2016.
Yet, in the few short weeks since the election, we have already had sudden changes. The scrapping of the 2016 Zero Carbon Homes regulations – so close to the finish line – is a blow for companies that have been innovating in order to meet the targets, at the behest of successive governments of all colours, for much of the last 10 years.
Productivity, a very real concern across the UK economy as a whole, is not going to improve if retrospective changes from Government undermine long term investments or leave companies with stranded assets.
The whole construction sector wants to see economic recovery take hold, and see the UK economy grow, but sudden changes will not convince the boards of global businesses to invest in the UK.
If investment in building materials goes abroad, the UK will need to import these materials at a time when the UK balance of payments is in serious need of improvement. We don't want to see this, and we hope that the government doesn't want to either.
It is still early days for this government. They have a lot of goodwill, and grand plans to boost the UK economy.
If we are to achieve growth and improve productivity and skills together, clear communication and consultation with industry must be at the heart of decisions.
Words alone will not deliver better buildings or infrastructure, but they are essential to doing it efficiently and effectively.
Materials and a means of getting them to site are needed for all projects. Including the supply chain on the Construction Leadership Council will provide much needed confidence and benefit construction across the UK.
John Sinfield is UK MD of Knauf Insulation. He is also chairman of the Construction Products Association