The double-dip is upon us so what can government, and companies themselves, do to help in this hour of need?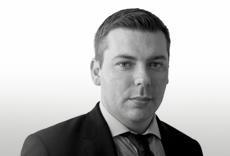 Whether it is suicide bidding, spending cuts or a complete lack of work in desolate regional offices, our examination into where things are for the contracting industry makes grim reading. Willmott Dixon's Rick Willmott told this magazine just under 18 months ago that we had not yet felt the full extent of the spending cuts and predicted that UK construction would be in recession for another five years or so.
Who would argue with him? New construction orders reached a nadir in 2011 but few believe that output figures in 2012 and 2013 will be any better. Willmott's latest warning points to rising materials prices squeezing contractors further and making it increasingly difficult to get value from lowest bid tendering.
Further warnings come from the likes of client James Pellatt at Great Portland Estates who predicts that some massive contractor names are likely to move away from bidding for traditional work altogether in favour of nuclear and infrastructure projects. But it could get worse: the FT has recently predicted that a slump in global project finance is likely to thwart the government's infrastructure ambitions.
And yet, as Simon Rawlinson says, you knew this decline was coming and any firm finding itself on insolvency specialist Begbies Traynor's "critical list" - all 1,200 of them - should urgently be looking at ways to restructure, diversify and evolve their business. As one CEO put it, contractors can only have "reasons but no excuses" to be in such a state.
All is not lost. For a start, we're seeing a reinvention of traditional business models and a wave of shrewd restructures at major players such as Carillion, Laing O'Rourke and Balfour Beatty. And your average contractor is waking up to development opportunities here and overseas. Joey Gardiner's overview on pages 20-21 of what the government should be doing to resuscitate our ailing industry suggests that what contractors want is a swift resolution to major decisions on PFI, the Green Deal, funding markets - and much greater clarity on spending.
Only once all this is settled can private client confidence return and contractors begin to see the benefits all the way down the chain. Until then, you might want to turn to to find out how the leading players in the contracting community are tackling some of these problems. It may come as some consolation that, to some extent, everyone is feeling your pain.
Join us for dinner
As we get closer to the beginning of the biggest show on earth, we are happy to announce that we will be giving an award to our Building 2012 Hero of the Year on the evening of the Government Construction Summit on 2 July at the Building 2012 Gala Dinner. We have a packed programme and a host of high-profile speakers attending the summit, ranging from government ministers to leading chief executives such as Ray O'Rourke and Atkins' Uwe Kruger. Click here for more information and to book your delegate place as well as a place at the dinner.
Tom Broughton, brand director