Simon Rawlinson, head of strategic research at EC Harris considers how contractors are placed to rise up from the double-dip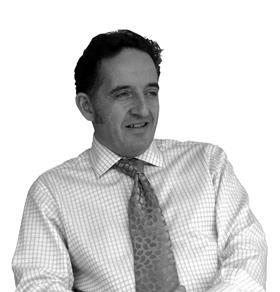 The UK's re-entry into recession may have come as a surprise to many commentators. But construction has known that its double-dip has been coming for some time - providing contractors with an incentive to lock in to frameworks or to diversify into sectors that have been forecast to remain more buoyant.
Markets are exceptionally challenging, but main contractors have the strategic opportunity to develop propositions that add greater value to their clients - through earlier involvement in integrated teams, for example, or by using Building Information Modelling to de-risk delivery. Contractors that evolve their business model will be in a potentially strong position when the recession ends.
Work-winning tactics in the short term are absolutely critical. Four years into the construction downturn and despite increased output in 2010 and 2011, many contractors have run down their cash surpluses. They are also potentially exposed to losses on projects secured through highly aggressive pricing. Avoiding future liabilities is critical. With workload still scarce, and clients still being able to call the shots in terms of their choice of procurement route, bidding for projects is highly competitive. Given the extent of risk transfer required by many clients, contractors are becoming risk averse themselves, both with regards to their own contractual terms and the agreement of subcontractor costs.
Recent developments in the market have, if anything, increased levels of uncertainty. Reorganisations in big-spending government departments such as the Ministry of Defence and the introduction of complex new frameworks, including the Priority Schools Building Programme, have led to delays in the procurement of major public sector projects.
At the same time, the commercial sector has been hit by the stalling of many office schemes due to funding constraints and, more recently, a reduction in retail roll-
out programmes.
The upshot of these developments is that the market is unlikely to start to recover until towards the end of 2012 in London and 2013 in the regions. Given current conditions, main contractor failures, such as the recent insolvency of Killby & Gayford, can't be ruled out. However, the latest data from insolvency specialist Begbies Traynor suggests that although around 1,200 construction firms are rated as "critical", the overall condition of the sector has not deteriorated further this year - a small comfort for the rest of the sector.
There are a few bright spots for contractors, but most involve frameworks and long-term relationships. From a workload point of view, the obvious sector to be in is infrastructure. However, barriers to entry are high in some instances and many infrastructure clients are facing their own performance and cost reduction challenges.
Local authorities are also an area of innovation and opportunity, with Manchester's £1.2bn City Deal being one of the more positive announcements in the last budget.
With greater local autonomy and cooperation between public and private bodies, Regional Improvement and Efficiency Partnerships (RIEPs) have the potential to be a significant route to the market, and Next Generation frameworks for SMEs and major contractors are now in place.
Mega projects - in the commercial, energy and transport sectors - are still out there, but provide opportunities for only the largest contractors with the capability to deliver.
And these will no doubt become even more competitive as all firms seek to secure vital long-term work.