Proven examples of low carbon development have a role to play in inspiring the confidence to make the environmental commitments we need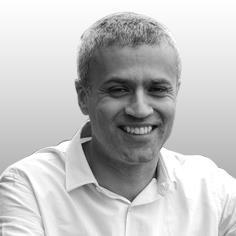 This week I will be travelling with colleagues to Paris to participate in the great climate summit – the 21st Conference of Parties to the United Nations Framework Convention on Climate Change or COP21. The purpose of these two weeks of talks is to come to an effective global agreement to reduce carbon emissions and avoid dangerous levels of climate change.
There is, of course, a great deal of value in making a comprehensive agreement covering all the world's nations. But I am just as interested in what happens after these talks – how do we actually enable the changes that need to be made in order to achieve these carbon savings?
This is where we will need to turn to proven examples of sustainable development that are leading the way in zero carbon or low carbon standards. There are projects all around the world showing us what a clean energy future looks like. From a personal perspective, I have been involved in the designing, constructing, operating and even living in green communities – for example, BedZED and One Brighton. It has not been without its challenges, but it is clear we can reduce carbon emissions dramatically when good design, delivery and sustainable behaviour come together.
We have also been supporting our partners around the world on their journey towards One Planet Living – making it easy for people to lead happy, healthy lives within the natural limits of the planet. In this context I recently visited the construction site of Villages Nature® Paris, a sustainable tourist destination with 916 holiday homes on the edge of Paris, delivered in partnership between Euro Disney and Group Pierre & Vacances-Center Parcs. It was one of the first projects to embrace the One Planet Living principles and embed them into its concept, design and vision and is already impressing with its ambitious sustainability commitments.
Geothermal energy will meet the development's entire heating requirements, saving 9,000 tonnes of carbon dioxide emissions per year. Significant achievements have also been made during construction, with over 80% of waste sent for material recycling (and another 17% for energy recovery) and extensive use of low-carbon concrete. With its 2,500 m² open air swimming lagoon heated to more than 30 degrees year round by geothermal energy, its proximity to Paris and transport links, Villages Nature Paris is a viable eco-destination.
We have so far to go in terms of reducing our carbon emissions and it's easy to be daunted by what we need to do. But, amid all the tensions and debates about agreements and high-level frameworks, we shouldn't forget that we already have so many of the technologies, practices and solutions essential to the changes that are required.
No matter what decisions are made at COP21, we must all share our learning so we can create a culture of confidence about low-carbon development. We can do it – but only if we make the collective commitment. Will you be part of the solution?
Pooran Desai is co-founder of BioRegional