The Balfour Beatty's latest troubles and the collapse of Rowecord Engineering indicate that construction is far from being out of the woods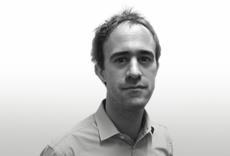 More tales of woe from the front line this week. The wider economy may have escaped falling into recession in the first quarter of the year, but our news pages this week demonstrate that the construction sector is a long way from being out of the woods.
With the collapse of Rowecord Engineering, at 46 years old the third largest steelwork subbie in the UK, we've seen the downfall of the firm that brought us one of the defining images of last year's Olympics - the sinuous curves of Zaha Hadid's graceful aquatic centre roof. Couple this with the problems that have beset industry leader Severfield-Rowen and you can see immediately why specialists are complaining of a bitterly harsh market.
Like the collapse of concrete specialist Doyle Group last year, the news of Rowecord Engineering is one of those events which has the whole industry scratching its head and asking "how did things get so bad?"
News of Rowecord Engineering is one of those events which has the whole industry scratching its head and asking 'how did things get so bad?'
Specialists' problems are part of the explanation for the week's biggest running story - the further deterioration in Balfour Beatty's UK construction business, which saw it write down £50m of profit and institute a senior management reshuffle to bring troublesome projects back under control. It says it has been hit by specialists going under on a number of projects, contributing to difficulties. However, if you believe the evidence of Steve Sutherland, chair of glazing contractor Dortech, speaking to a parliamentary inquiry last week, contractors like Balfour Beatty are partly the authors of their own misfortune, causing specialists' difficulties through late payments and squeezing margins. This is an age-old debate - but what's now clear is that with main contractor cash balances running low, neither of these two positions in the supply chain are comfortable places to be at the moment.
However, Balfour's troubles are leading some in the industry to question whether the contractor will continue in the UK market for traditional building work in the medium term. New chief executive Andrew McNaughton branded such talk "conjecture" but has refused to deny it.
If this comes to pass, then it would be another sad marker of the industry's continuing difficulties since the financial crisis. Either way it looks like the firm is guilty of taking its eye off the ball in 2012, with a major restructure process that has now lasted over a year, and left it spending too much time looking in on itself, rather than focusing on its customers.
So are there any bright spots? The launch of a construction venture by Locog veterans shows there are still opportunities for the industry to benefit from the outstanding success of last year's games. And the news that three government ministers will attend this year's Government Construction Summit in July is another good sign that politicians are starting to get their policy house in order.
But even if a fragile recovery has begun in UK Plc, the fact that construction is a lagging indicator of economic growth means we shouldn't assume that good times for contractors are just around the corner.
Joey Gardiner, assistant editor