Creating cities that foster vibrant communities and with the infrastructure in place to secure their economic competitiveness, is no mean feat. But some cities have cracked it, says Richard Threlfall, and this is how…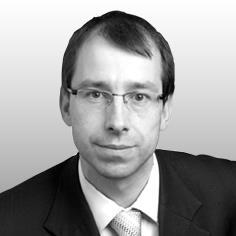 Cast your mind back 15 or more years and many of our city centres were slowly dying. They were devoid of economic and social vitality and hope, brought about by a lack of vision, leadership, co-ordination and a lack of investment. Actually brought about in many cases by not being able to find anyone who both cared and believed they could do something about it. But over recent years some cities have shown how to turn all that around, and create vibrant, successful communities. Thus we need to bottle the formula for that success, and apply it where we can. The formula is VPPF – Vision, Prioritisation, Partnerships and Funding.
Vision
We need a holistic vision for the development of our country and our communities. Nationally, the government holds the responsibility for setting a vision, but too often our politicians struggle to think beyond five years. We created a National Infrastructure Commission [NIC], but politicians continue to frustrate. In October the government dropped plans to put the NIC on a statutory footing, instead making it an executive agency. The government continues to resist the idea that the NIC's remit should include housing, which is utterly bizarre, given that lack of housing is our biggest and most immediate infrastructure crisis.
The national vision from the NIC needs to dovetail with regional plans – for example, at the level of the Northern Powerhouse. We have seen progress here, with the establishment of Transport for the North. But there is not yet a real commitment from the government to cede powers to it, nor is the government willing to concede that the ultimate objective should be a regional spatial strategy. And I worry that Transport for the North's current vision for transport investment is not radical enough to actually deliver a Northern Powerhouse.
Finally, we need a vision and strategy for infrastructure and development at the local level and local authorities which embrace real partnerships with the private sector. Very few local authorities have got their act together in that way, with both leadership and capability in short supply. Which is a problem, because the public sector holds the biggest supply of land with potential for housing.
Prioritisation
To deliver our vision, we need to prioritise how we spend our money and that prioritisation should be based unashamedly on economic growth. The progress that Manchester in particular has made over the last 10 years is because this city has prioritised its spending by the forecast impact on economic growth.
Focusing on economic criteria is not just good in itself but it has meant prioritisation based on objective criteria. And if we can measure the impact of our investments, that creates accountability for those decisions.
Partnership
It is self-evident that infrastructure investment creates development opportunity which if exploited creates economic growth. If you don't believe me, let's try shutting the M6 and see if we are better or worse off. And given that relationship, it is only common sense that we deliver regeneration through partnerships.
The government continues to resist the idea that the NIC's remit should include housing, which is bizarre, given that lack of housing is our biggest infrastructure crisis
A good example is the York Central scheme, which involves the regeneration of 100 acres of former railway yards with a mixed use of housing and commercial development. Network Rail, City of York Council, the Homes and Communities Agency and the National Railway Museum, which will be the anchor occupier, are working together to make this happen.
Partnerships to deliver regeneration are not new, but they need to become ubiquitous, and we need to bring the public and private sectors together earlier in the process to develop shared vision and build trust.
Funding
We need much greater buying power at a local authority and regional level, to deliver our infrastructure. The UK is notoriously one of the most fiscally centralised economies in the world. Our local authorities control spending which amounts to only 1.7% of GDP, compared to an OECD average of 10%. Post the Brexit vote, the rhetoric around localism has if anything increased, but it is still not being backed by a material transfer of spending power from Whitehall. Business rate devolution is a start, but it is nowhere near enough.
A few years ago I served on the London First committee tasked with establishing how London could pay for at least 50% of Crossrail 2. We showed how that could be done. But only if London invested in nothing else for 20 years. So even the biggest of our city economies finds that its future is throttled by lack of fiscal autonomy.
Part of the answer is land value capture. Kiril Stanilov at the Cambridge Centre for Smart Infrastructure and Construction has compiled a detailed analysis of the development of London from its earliest origins. It shows that the spatial pattern of growth of London, since pre-Roman times, is a consequence of transport corridors. Of proximity to road junctions and to railway stations. And the closer you are, the higher the value of the rents.
When the taxpayer funds a new road or railway, there is a windfall gain to the owners of land and property close to the access points. It is only fair that a proportion of that gain, and arguably all of it, should be used to help offset the cost of the scheme.
I am passionate about the role infrastructure and development have to play in securing the economic competitiveness of this country. But we need to work together to make it happen.
Richard Threlfall is head of infrastructure, building and construction at KPMG