It appears councils were tipped off about Carillion's problems last summer. The message to suppliers was very different, says Dave Rogers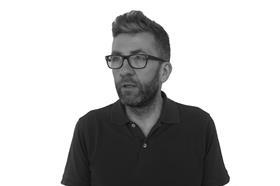 As the various parliamentary probes into Carillion's fall begin to wind down, perhaps the most shocking revelation – for Carillion's stricken suppliers at least – has been made towards the end.
Councils and other public sector bodies, it seems, were tipped off as early as last summer that Carillion was so much of a basket case that it could fall over at any minute and that they had better get contingency plans in place.
Birmingham council's director of procurement this week told MPs his council had received "good intelligence" from a number of government agencies about Carillion's plight. In other words, they were getting a heads up.
Carillion's supply chain, meanwhile, had no such luck. Thanks to a letter the firm sent out 11 days after its £845m writedown last July, firms were being told to stick with it because, after all, the government was – it had just awarded two HS2 contracts worth millions as proof of its faith in the firm.
What's becoming increasingly clear is that, on the one hand, government was drawing up contingency plans for the public sector, while on the other Carillion's suppliers were hung out to dry and left to fend for themselves. They have every right to feel peeved.