By supporting the industry charity CRASH you can make a real difference to the lives of homeless people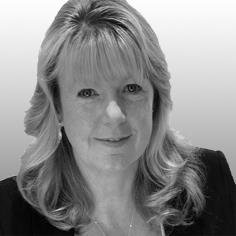 CRASH was founded by the construction and property industry and it is thanks to this industry sharing its talents and skills that CRASH is able to help homelessness charities improve their buildings.
Working in partnership with our patron companies, CRASH offers professional expertise, free materials and cash grants. Some homelessness projects only need one of these things to achieve their goal and some need all three.
The wonderful thing about CRASH is that it gives construction and property firms the opportunity to share what they are already good at - their skills, materials, time and generosity to help disadvantaged people in their communities.
What we do to help make these places welcoming and fit for purpose is incredibly important. Not just for the homeless people but the incredible people who run these hostels.
We all know that buildings and environments change how we feel about ourselves and others and that's no different for people who are homeless
CRASH is a unique charity not only in the way that it helps homelessness charities, but in the way it is supported entirely by the construction and property industry. In CRASH, the industry has created a charity that is unique, meaningful and demonstrably makes a difference to peoples' lives.
There is a wide variety of reasons why people find themselves homeless and it's important not to assume all people on the streets are addicts. Mental health problems, relationship breakdown and loss of employment are also big factors.
More recently, changes in housing benefit have caused people in private rented accommodation to be given notice to quit. They found themselves homeless and some were sleeping rough for the first time in their lives.
For most people hopefully the experience of being homeless will be a short one, from which with the right help they will recover and move on. But to do that they need to find help at the night shelters, day centres and hostels CRASH works with.
We all know that buildings and environments change how we feel about ourselves and others and that's no different for people who are homeless.
I cannot thank our patrons enough for all that they do. They help us create buildings and homes that give people a chance. A chance to find shelter and receive help to deal with complicated and frequently shocking experiences as well as the chance of getting off the street and their lives back on track.
I would also like to thank the editorial team at Building for so generously volunteering their time and skills to create this publication.
CRASH could not continue its fight against homelessness without industry support. Our strength and future lies with the companies that support CRASH. Please join us and make a real, practical difference to vulnerable, excluded members of our society.
Francesca Roberts, CRASH chief executive