For major contractors the problems of the past few years are only just starting to manifest themselves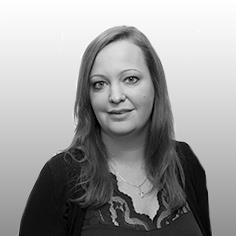 As woes at traditionally successful outfits go, this week's announcement of profit warnings totalling almost £100m from two of construction's biggest contractors may not quite be the industry equivalent of Brazil's World Cup humiliation, but it comes close.
Balfour Beatty's revelation of a £35m shortfall in profit expectations from its M&E business, just four weeks after its last warning to the market, sent the contractor's share price tumbling by 15% before recovering.
Meanwhile, the news that Royal Bam Group, the Dutch parent company of Bam and Bam Nuttall, will take a £60m hit on a handful of problem jobs, one of which is a UK civils project, was enough of a blow to its board that it launched a £79m cost cutting drive in response (page 10).
Eighteen months ago, the idea that these long-time stars of contracting would be forced into such measures would probably have seemed unthinkable – even in the light of recession. The only aspect that stops this week's developments having the same shock value as that 7-1 World Cup defeat is the fact that, in Balfour's case, its fall from grace has been staggered over months – which has, in turn, led to fears for the health of other major players.
Both Balfour and Bam's troubles are, at least in part, a legacy of the market conditions of the past few years. Balfour's difficulties have been fuelled by poor pricing, with chief executive Nick Pollard saying the company "got some bids wrong".
Meanwhile, Bam said it had encountered "unexpected problems" on that UK civil project job, making clear that it bid for it in 2012. And the wafer thin margins all companies have been bidding at for much of the recent past leaves little headroom for unanticipated difficulties.
As Building has suggested on numerous occasions, there is a definite sense that for major contractors the problems of the past few years are only just starting to manifest themselves - and, regrettably, you would not bet against similar financial announcements from other major firms over the coming months.
But perhaps what is even more worrying is the probability that, as the market picks up, current procurements are layering more problems on to the historic ones that lurk beneath the surface of contractors' balance sheets.
The RICS reported this week that tender prices have risen by 7% over the past year, and forecast those rises would continue for at least another six months. Costs are being driven up by demand for subcontractors and a growing labour shortage, as we explore in detail on pages 20-22 and page 25.
But although subcontractors' prices are escalating, many clients are holding firm on what they are prepared to pay for work - or if they are reviewing that, are doing so at a slower speed than the market is changing. This leaves contractors caught in a treacherous no man's land when it comes to bidding.
In a market where investment sources are still fragile, it is unrealistic to expect that clients will pour more money into schemes too readily. But as a result contractors are having to become far more selective when bidding: Balfour and Bam are only two examples of firms that have recently applied tighter controls on the prices at which
they will compete.
Those clients that will not meet them part way may find themselves caught out too - either by a lack of bidders, or worse, by a company that finds itself in difficulty part way through a project.
As we saw, both within the industry and outside it this week, even the big hitters are fallable.
Sarah Richardson, editor