Debbie Hobbs is sustainability manager at Legal & General Property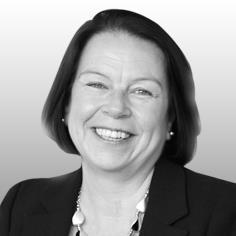 Debbie Hobbs joined Legal & General Property as sustainability manager in July 2012, having previously headed up the sustainability and climate change practise of ENVIRON. Prior to this Debbie was a regional director at AECOM within the Sustainable Development Group and the group environmental manager at MEPC. This followed positions at Trend Controls, West Sussex council and Wimpey Homes.
Debbie is a chartered engineer (MCIBSE) with 25 years experience in the sustainability and carbon management sector. She chairs the Central London Energy Managers Group (CLEMG) and sits on the CIBSE Energy Performance Committee. She is also a member of the BPF's sustainably committee and is currently chairing the BBP's working group, revising the BBP's managing agent's toolkit.
She recently managed two five-year Carbon Trust programmes looking at the new build design and the refurbishment of low carbon buildings, with particular emphasis on the performance of low and zero carbon technologies, in use. She is also an EPC, DEC and ACI assessor and was recently Carbon Trust Standard auditor assessing many corporate companies including Tesco, John Lewis, M&S, Sainsbury, Debenhams, IKEA, Pearsons and the Bank of England.