Tender price inflation growth to slow by 2018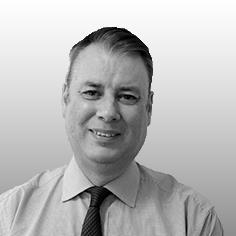 We [Mace Cost Consultancy] expect tender price inflation in 2018, both nationally and in London to fall to 3.5%, fuelled by a weakening economic outlook which is starting to affect planned investment in the longer term.
With the strong demand for construction from the South East now apparent in other regional cities, we have maintained our forecast for tender cost inflation nationally in 2016 and 2017 at 4.0%. We're expecting these trends to play out the same way in London where we're maintaining our forecast at 4.0% for 2016 and 2017, falling to 3.5% in 2018.
While many surveys and commentators refer to strong workloads and skills shortages, we are finding that the spikes in subcontractor tender returns have stabilised in recent months. We expect the high levels of current workloads to generate steady inflation in tender prices for 2016 and 2017. We expect to see inflation easing in 2018 as economic factors lead to a reduction in client investment in construction and contractors needing to attract new work to fulfil capacity.
Construction activity is continuing to be driven by residential and commercial demand
Demand from clients continues to be strong, but affordability criteria remain challenging in most sectors. The requirement to offer value for money is still paramount and this factor is acting as a brake on some developments and preventing tender prices from racing ahead.
Construction activity is continuing to be driven by residential and commercial demand and major contractors are still busy, with London workloads remaining high, but skills shortages previously seen in some trades are becoming less of a factor, and future workloads are looking less secure than they did a year ago.
With economic growth expected to moderate over the next two years and demand weakening in some sectors, there are early signs of the market softening with some contractors now prepared to consider single stage tendering, and this will help to keep tender price inflation on an even keel. The fall in some input prices has helped to keep costs in check, but construction labour costs continue to rise, putting pressure on profit margins.
Robert Dent, head of technical services & research at Mace Cost Consultancy