Zaha Hadid has finally won the Royal Gold Medal. With an extensive portfolio that pushes the limits of what is possible, she proves that being relentlessly demanding pays off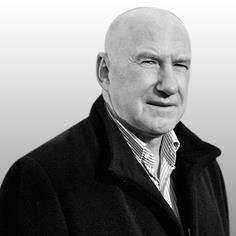 At last, Zaha Hadid has the Royal Gold Medal, the world's top prize for achitecture.
It's the final and conclusive accolade in a 20-year climb back from being treated despicably after winning the Cardiff Bay Opera House competition, but not building the building. Ya boo sucks to the bad burghers of Cardiff. She received the gong last week at a glittering ceremony at the RIBA.
I am personally delighted to see her win. When I was president of the RIBA between 2005-2007, I chaired two Royal Gold Medal (RGM) juries and had Hadid shortlisted both times. Her lack of an extensive portfolio at the time, however, meant she couldn't be put through. Since then she has piled a whole career's worth of buildings into just a decade and picked up the Pritzker prize, back-to-back Stirling prizes for best building of the year and a damehood. In truth, it was becoming embarrassing that she did not have the Gold Medal, so hats off to the current RIBA president Jane Duncan for getting the deed done.
What is it about Zaha Hadid? Well, the back story is stuff of legend; somebody needs to produce a Hollywood film around it.
She was born in Iraq to a wealthy family, her father was a leading industrialist and politician, and she was sent to a French speaking catholic school. From there she studied mathematics (yes – maths) at the remarkable American University of Beirut, Lebanon. Finally, she studied architecture at the Architectural Association (AA) in London when it was probably the best, and certainly the most controversial school in the world. Headed by Alvin Boyarsky who was an outsider too: a cigar smoking Polish-Canadian Jew who developed the "unit system" of teaching, the AA attracted the world's best and most colourful characters.
Its legacy is the strength of British architects today. There she was taught by Rem Koolhaas whom she worked with before setting up her own practice in 1980. For the next 15 years she built little and became known as a "paper architect"; doing competitions, teaching and talking. People probably thought that would be her career but in 1991 she won the Hong Kong Peak competition with a taste of what was to come – a gravity defying constructivist building illustrated with a beautiful painting. Then came her breakthrough building in 1994, the Fire Station at the Vitra furniture factory and then a torrent of wins, buildings, furniture, products, exhibitions and lectures.
Her early work built on Russian constructivism which morphed into deconstructivism with angular designs and exploded assemblies that communicated huge energy and dynamism. Later work is full of curves and inspired by landscape and topology. Critics may call this irrational and certainly difficult to engineer and build. I think her work draws on her founding degree in mathematics.
She has attracted the very best structural engineers from Peter Rice of Arup to AKT II who have drawn both inspiration and challenges from her work. In 2002 she was joined by Patrik Schumacher, a highly skilled architect, academic and proponent of parametric design. So her studio's work has always combined the most artistic endeavour with the highest technical understanding to build astonishing projects. Isn't this what great architecture should be?
I suspect some of our more earthly builders don't "get it". Her work pushes the limits of what is possible and she is relentlessly demanding, often characterising builders who would like more simple constructions as merely lazy.
Her work includes over 40 built projects including the astonishing Maxxi gallery in Rome, a ski jump, an opera house, a railway station – and of course she is now the go-to architect in the reconstruction of Iraq, working on the Iraqi Parliament building and the Central Bank. The RGM sits alongside 20 other awards she has won.
But that's just the stats. Hadid is a remarkable human being. She is an Issey Miyake-clad Iraqi diva of the first order, who doesn't work in the mornings, in a world full of vanilla, PC, white men. She's fast talking and opinionated. She walks out of interviews when her interlocutor is ill-informed, she doesn't suffer fools (at all – never mind gladly) and she smashes models on the ground when they are not good enough. Yet I know some of her staff and they love her, she was very kind to one in particular through difficult times and I know colleagues who are intensely loyal to her.
Thank goodness we have a Hadid in this world and thank goodness she has chosen to be British.
Jack Pringle is principal, managing director EMEA at Pringle Brandon Perkins + Will