Graham Cash is chief executive of BAM Construct UK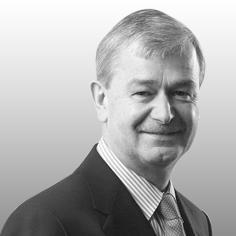 Graham graduated with a first class honours Bachelor of Arts in Architecture from the University of Newcastle-upon-Tyne in 1980 and completed his professional qualification as an architect in 1981.
The early part of his career was spent in private practice, including periods with John S Bonnington Partnership and Arup Associates, working on a number of leisure and international projects.
He joined BAM in 1986 as a project architect to design the Japanese Embassy in Piccadilly and then took a leading role on a number of prestigious Crown Court projects for the then Lord Chancellors Department.
He was appointed BAM's design director in 1991 and became director of BAM's operations in the South-east region in 1997.
Graham joined the board of BAM Construct UK in 2007 and took up the role of chief executive on 1 April 2010.
He lives with his wife Catherine in Harpenden and the couple has three children.