Wayne Hemingway shows how to lose friends and alienate people, the Co-op HQ goes green(er), Graham Watts takes to the stage, and Southwark council emphatically denies knocking a hole in Justin Webb's house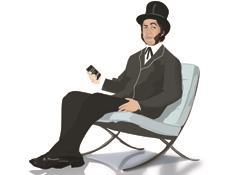 Defriended
Designer Wayne Hemingway decided to speak his mind at this year's Construction Products Association (CPA) annual dinner last week. He had some valid criticisms of the industry's lack of social media savvy. But they were delivered in such a blunt way that it resulted
in him being progressively ticked off Christmas card lists around the room as his ire wandered from one organisation to the next. At one point Hemingway turned on his hosts, pointing out that construction was a £40bn industry, with around 300,000 workers but only 25 people "liked" the CPA's Facebook page. He must have inspired some people because four days later the number of "likes" had shot up to 41.
Getting greener all the time
We already know Bam Construct's Co-op headquarters in Manchester has good green credentials, but did you know it's getting greener? When we wrote about it in November 2012 it had a BREEAM score of 94.32% but now it has received its final certificate and it rated 95.16%. I'm not quite sure how they pulled this off - perhaps they just put some plants in the lobby - either way it has made it officially the highest BREEAM-rated building ever and turned an already impressive structure into a world beater.
Lord of the interpretative dance
The Construction Industry Council held an industry event with a difference last week, with its 25th anniversary dinner combining chief executive Graham Watts' unlikely twin passions of construction and ballet. Guests at the dinner were treated to performances from a host of rising stars of the dance world, in aid of the Construction Youth Trust and Dance UK'S Healthier Dancer programme. One act which may have been a one-off, however, was the surprise turn (not quite a pirouette) by
Watts himself, who took to the stage as part of a performance to raise awareness of dancers' injuries. Does a career at the Coliseum beckon?
Tensions in the Middle East
Energy minister Greg Barker this week led a delegation to Saudi Arabia with 20 of the UK's leading solar energy companies. On Monday Barker tweeted: "Heading to #SaudiArabia tonight with over 20 great UK #Solar firms who can all help with $100bn Saudi solar expansion programme! #Growth." I'm sure that the companies involved were pleased with the ministerial support, but given the role that Barker played in the feed-in tariffs debacle last year, which led to numerous solar firms going to the wall, I'm also pretty certain that they managed to keep their gushing thanks to a minimum.
Bringing down the house
He may be a warzone veteran, but the BBC's Justin Webb still admitted he was "shocked" when a digger working on a site next to his south London residence succeeded in smashing a hole in his family's home. Southwark council seemed keen to emphasise that the contractor responsible had not been working for the local authority. Deputy leader Ian Wingfield said: "We should be clear that the damage was caused by a contractor carrying out work for a private client." I suspect that Webb couldn't give two bricks whether the vehicle was working for a public or private sector client. Either way, he still had a digger-shaped hole in his wall.

Where do the dolls go?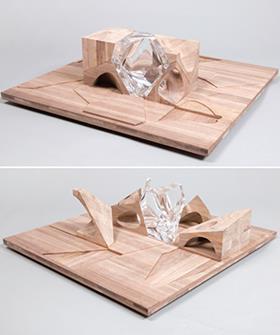 And finally to Bonham's auction house in London where dolls' houses designed by some of the biggest names in contemporary architecture went under the hammer on Monday night this week. In the end, the highest bid was for Zaha Hadid's entry, called This must be the place, which raised £14,000 for charity KIDS. Other entries came from the likes of Adjaye Associates, AHMM, Coffey Architects, Glenn Howells Architects, HLM Architects, Make Architects and Studio Egret West. The auction was organised by developer Cathedral and in total raised £90,000 for the charity.
Send any juicy industry gossip to hansom@ubm.com