The sector's thoughts on political developments count for little if they're not being heard by Westminster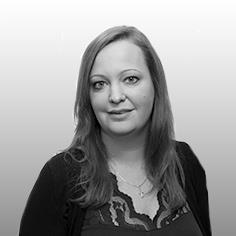 The countdown to the general election has reached another milestone with 75 days to go - and the intensity of the focus on Westminster is increasing with every week that passes.
Construction's trade associations and professional bodies, just like those in other sectors, are ramping up their efforts to get their arguments on future policy direction heard by the parliamentary parties: the RIBA is among the most recent to have added its name to the list of those who have kicked off their campaigns.
Meanwhile, with policy direction starting to emerge, industry scrutiny of what the parties are saying is also intensifying. This week, the headline-grabbing pledge by three major parties - the Conservatives, Labour and the Liberal Democrats - to work across party lines on climate change was a hugely encouraging sign for a sector which has seen policies designed to reduce the carbon footprint of the built environment undermined by political clashes and government policy U-turns.
However, the fact that grand statements should not be allowed to deflect attention from detail was proven last week, when the coalition government signalled that its renewed commitment to the environment did not apparently extend to support for Display Energy Certificates. The proposal to end requirements for the certificates to be displayed in all public buildings, in a move which would lessen their power as a driver for sustainable improvements, has rightly been leapt upon by sustainable construction experts, as Andrew Warren explains below.
But if the industry is shining an increasingly bright light on Westminster, what is happening the other way round? Because important though the industry's views on political developments are, what is of still greater significance is how clearly those views are heard by the politicians and civil servants who have the power to act on them.
To help keep tabs on this issue, Building's election special this week has launched the first of a series of "Inside Westminster" pieces, looking at how the industry is perceived from within the corridors of power. And our first analysis - on the influence of the chief construction adviser - does not make for encouraging reading.
We reveal how the post came close to being axed next month - on the eve of an election where construction is trying more than ever to get its views represented.
Thankfully, following an intervention from former construction minister Nick Raynsford MP, incumbent Peter Hansford was granted an extension to his two-year deal - meaning the role will survive long enough to stand a chance of influencing whichever government is next in power. But the fact that the position was in doubt at such a critical time for policy development is a reminder that the sector faces an uphill battle to ensure the influence in Westminster that it needs if policies are to be created that support, rather than hinder, its ability to deliver the UK's built environment.
Building's Agenda 15 manifesto - which has pulled together views from all segments of the sector to present the measures we believe would best help the industry as a whole - is one initiative which we are hoping will encourage power brokers in Westminster to move the industry further under its spotlight. But whatever the success of lobbying activities like this, one thing is abundantly clear: construction's efforts to improve its standing in Westminster must not disappear once the last of May's ballot papers have been counted.
Sarah Richardson, editor