In the UK government's ambitions, the drive towards economic recovery looks set to trump the need for sustainable regulation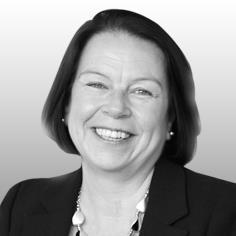 With some of the boldest emission reduction targets in the world, the UK government is clearly ambitious in its aims to tackle sustainability within the built environment. But, with an overriding agenda clearly focused around UK growth and the trials and tribulations of driving the economic recovery, where do these ambitions translate into realistic action plans and where might they fall short when push comes to shove?
Released in July 2013, Construction 2025 is the UK government's industrial strategy for ensuring that the UK's construction industry remains on the vanguard of global sustainability advances and carbon reduction targets, in order to seize a maximum share in the global rise of the green construction market.
However, there have been a number of examples of government watering down rather than strengthening or clarifying the supporting regulatory framework and early evidence shows that we might be failing to realise drastic falls in carbon output. Indeed, there are a number of leading indicators that a gap may be emerging between the 50% target for reduction in greenhouse gas emissions and actual rates of decline in the lead up to 2025.
There have been a number of examples of government watering down rather than strengthening or clarifying the supporting regulatory framework
Some examples of the government potentially putting economic growth before sustainable growth might be seen to include the ongoing consultation over scrapping the Code for Sustainable Homes. Presented as an initiative that would "take off the bureaucratic handbrake that holds back housebuilding and adds unnecessary cost" in order to further facilitate development and solve the chronic housing shortage, it is looking to cut around 90% of its existing regulations.
There is no doubt that addressing the UK's chronic housing shortage remains one of the single most important priorities facing the country today. However, we would argue that this needs to be tackled with a long-term sustainable solution that meets the future needs of our country. Allowing housebuilders to dodge a number of important on-site sustainability initiatives, the demise of the Code for Sustainable Homes risks losing all the positive momentum that has been gathered in achieving zero-carbon homes and setting us back about seven years. Additionally, it has long-term cost implications for end consumers, as, like anything, it is always cheaper to install renewable energy during the construction process than through retrofit.
Another example is the watering down of the next revision to Building Regulations Part L, setting lower carbon reduction targets than originally intended, with delays to the timescale and a lack of clarity. Similarly initiatives such as mandatory Display Energy Certificates failed to materialise.
So will the rush for growth be at the expense of green? Surely providing a more sustainable planet for future generations needs to be part and parcel of our economic development and therefore making things easy for business on a very short-term horizon will only cost us long term.
Debbie Hobbs is sustainability manager at Legal & General Property