The construction sector has become well used to ups and downs in economic assessments of its performance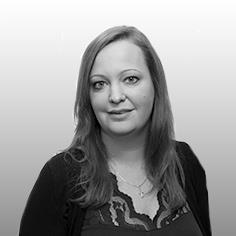 During its long climb out of recession towards solid ground, the construction sector has become well used to ups and downs in economic assessments of its performance, with a seemingly endless run of revisions to official output data. Growth forecasts, similarly, have fluctuated, thanks in part to volatile international markets which, in this era of sparse UK public spending, much of the sector's fortunes rely on.
Such insecurity and uncertainty has, ironically, become something of a constant. But even so, the fact that construction's two major forecasters have now issued their third set in a row of downward revisions to expectations should be enough to catch attention.
Forecasts issued last week by Experian now predict growth of 2% this year, down from 2.6% forecast in January and 3.6% just six months ago. The finance house has also lowered projections for next year from 4.3% to 2.9% over the same six month period. These falls echo a pattern of lowered expectations from the Construction Products Association earlier this month, which is now forecasting 3.0% growth this year and 3.6% next.
Construction's growth is still underpinned by the private housing sector, and the good news is that demand in this market shows little sign of waning. But reduced expectations from both of the two other largest sectors of the construction economy - new build commercial and infrastructure - is significant cause for concern.
The weakened forecasts have been blamed partly on a commercial sector slowdown driven by uncertainty ahead of the EU referendum; which ties in with rumours of city schemes in particular being slowed or stalled until the outcome of the June vote.
Given that that is just two months away, it may be tempting to dismiss this as a short-term blip. But as Experian's analysis makes clear, the lead-in time on commercial work means that uncertainty around the Brexit outcome has already fed into its lowered projections for 2017.
This shines an uncomfortably revealing light on what might happen if this uncertainty is prolonged, first by a vote for Brexit and then by negotiations with the EU over a trading relationship, all of which would take at least two years. Regardless of whether you believe the industry would ultimately do better in or out of the union, the negative impact on the commercial sector caused by the uncertainty alone could easily be felt into the next decade.
The commercial sector is of course not the only source of sustenance for the construction industry; but should the Leave scenario unfold, it would create far greater reliance on the government-backed infrastructure pipeline to provide a steady, predictable source of growth. And in this context, the tendency of the UK's headline mega-schemes to slip behind schedule - once they've had their moment basking in the glow of Budget headlines - becomes especially unpalatable.
Of the schemes most talked about after the most recent Budget, the vast majority are several years away from even being tendered. And the continuing delays to two long-running sagas - a new generation of nuclear power at Hinkley and new airport capacity somewhere in the South-east - provide a clear warning against relying too heavily on these projects coming forward when the government says they will.
Of course, this does not yet add up to another winter of discontent. Growth of around 2% a year will still leave the industry in decent health, so for now the latest figures should not dampen spirits too thoroughly; particularly since, given the much-publicised skills shortages looming over the sector, there have already been concerns over its ability to meet future demand.
But the worst enemy of the industry (recession aside) tends to be uncertainty, with all the difficulty it creates for managing the flow of materials and labour, and, as a result, controlling costs. So the sector would be forgiven for being slightly spooked by the pattern emerging from the forecasts - and should prepare to be more so if the Leave campaigners do pull off a victory in two months' time.
Sarah Richardson, editor