Dave Rogers on the way ahead for Kier, its housing arm and its jobs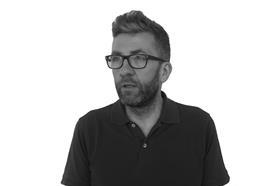 While far from out of the woods – this is a company with an average month-end net debt of £395m; Morgan Sindall, by way of contrast, had an average daily net cash position of £109m last year – Kier is certainly beginning to see some sort of clearing ahead.
>> Analysis: How is Kier faring under Andrew Davies?

A large part of this is down to the appointment of Andrew Davies as chief executive and the City is clearly on board with his vision for Kier's future, given that a number have recommended that investors buy up their shares. Its stock rose 25% on its interim results, only to take a coronavirus-driven clobbering a day later.
Selling its housing arm is not the only thing that can be done
The fact that the share price headed north on another set of pre-tax losses is testament to the faith that many are investing in Davies' ability to turn things around. What it gets for its Kier Living arm is critical in tackling that millstone called its debt pile.
But Davies is quick to point out that selling its housing arm is not the only thing that can be done. It has axed more than 1,200 jobs – 1,222 to be precise so far – and the boss has brought in a new management team, shifting on the old guard.
There is hope, then, for a firm that less than 18 months ago was standing a little too close to the edge. But things will not become much clearer until after the much-anticipated disposal of the housing arm.
Dave Rogers is deputy editor of Building