Matt Fulford is the director of Inspired Efficiency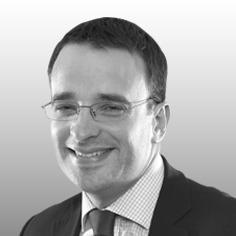 Matt is the director of Inspired Efficiency, advising on energy, sustainability and carbon matters. He has previously been head of low carbon buildings at Sustain, and head of sustainability for EC Harris.
As such he has over 10 years of experience in sustainability matters in the built asset and facilities management sectors. Matt has expert knowledge in the area of sustainability and energy within the built environment, he is a regular speaker at conferences and contributes his expert opinion to many articles and consultations on the subject.
Never one to shy away from a challenge, Matt's favoured side-line is advising listed and heritage building owners on sustainability. He successfully delivered the first zero-carbon church in the UK in a grade-I listed Norman building dating back to 1140.
Matt undertakes many voluntary positions to promote sustainable development including being a member of the RICS Sustainability Working Group, sustainability advisory to the Diocese of Gloucester and the chair of governors of a Primary Green Flag EcoSchool.
Matt is married with two young children who have been taught the importance of recycling and energy conservation at an early age.