Recent experience demonstrates that the accuracy of energy performance certificates varies. And that poses serious problems for the efficacy of forthcoming regulations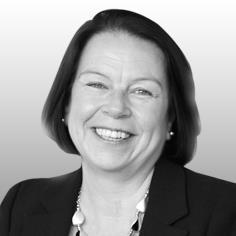 As we await further clarity from the Department of Energy and Climate Change (DECC) around Minimum Building Energy Performance Standards (MEPS), should serious attention now be focused on the quality and reliability of the underlying Energy Performance Certificates (EPCs) that we understand these will be based upon?
Forming part of government changes to the Energy Bill 2011, the current proposal is that, as of 1 April 2018, any building with an F or G EPC rating will not be able to be let without all the measures identified in a Green Deal Assessment being undertaken. But how accurate or consistent are these rating assessments?
It is strongly felt by many that differences in interpretation, the wide use of default values and downright poor practice, have all contributed to large inconsistencies and variations in assessments. It has been suggested that EPCs created more recently would form the basis of MEPS. However, market evidence suggests little or no improvement to the reliability of ratings in recent times.
Differences in interpretation, the wide use of default values and downright poor practice, have all contributed to large inconsistencies and variations in assessments.
Our own anecdotal experiences at LGP would support this. When it came to due diligence on two of our recent potential transactions, we analysed the EPC file and established that they were not 'valid' EPCs, even though they where officially lodged with an accreditation body and were legal documents. Some of the most concerning issues included the omission of floor areas, toilets and heating systems from the model, unfairly skewing its results. ndeed, one E rated EPC became a G when remodelled accurately, yet both EPCs were completed in 2013.
With this kind of inaccuracy remaining commonplace in the market, how can owners of real estate really know what they are purchasing and therefore plan for or make the necessary adjustments to satisfy the impending MEPS. Indeed how can they assess 'risk' when they cannot rely on the current quality of EPCs being lodged by accreditation bodies?
In order to address this, we believe that there is a need for the EPC calculation methodology to be vastly improved and their quality and consistency to be strengthened through better assessor training as well as professional membership requirements. However, time is running low. Indeed, we are still waiting for clarity around the MEPS, as DECC have not yet gone out to consultation on the draft legislation and therefore the actual draft maybe at odds with the information in press releases to date.
With such strong questions over their quality and reliability, are we confident that basing MEPS on EPCs is the right way to go? Maybe we will see a more enlightened way forward coming from DECC, such as using actual in-use energy performance measures, for instance Display Energy Certificates (DECs) or the Part L minimum energy efficiency standards? However, should this legislation not materialise until 2015, people would have less than three years to act.
The costs of obtaining EPCs or DECs for all properties, particularly for holders of larger portfolios, should therefore not be ignored, particularly if based on new yet arguably unimproved EPCs.
Debbie Hobbs is sustainability manager at Legal & General Property