City villages, city regions and buildings that are more resilient to the weather show some innovative ways in which construction is steadily improving the future of the built environment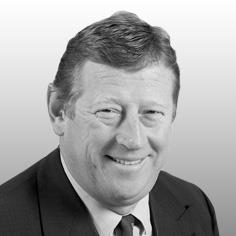 Over the last six weeks, three things have caught my eye, as evidence of the kind of innovative thinking that is needed to improve our built environment.
City villages
The Institute for Public Policy Research recently published a fascinating collection of essays around the concept of "city villages", with some excellent ideas on meeting the demands for new housing. If you can find the opportunity, they are well worth a read.
The central argument within the collection is a good one. The redevelopment of London's local authority housing estates could supply desperately needed land for new housing for many years to come as well as raising the quality of the urban environment and modernising existing social housing. The potential is huge.
It is interesting to note that, despite the 2015 population of Greater London surpassing its 1939 peak, the inner London population is still 1.7 million below what it was 75 years ago. The explanation lies in the concentration of development. In central London the housing density for new housing projects is 78 dwellings per hectare and for inner London estates often much lower, compared with 300 homes per hectare in Paris and 500 in Barcelona.
This government will be long remembered for its commitment to regional devolution and decision making
A considerable amount of the land within inner London is owned by local authorities. Southwark, for instance, owns 43% of the land within its boundaries, but more typically the figure for most others is 25-30%. The argument is that if just half of the capacity could be unlocked in inner London, then this could supply the whole of London's housing need for the next 20 years.
Northern powerhouse
One of the things I think this government will be long remembered for, is its commitment to regional devolution and decision making. The announcement made at the budget, of the creation of the third city region - a devolution deal for Leeds - follows in the footsteps of both Manchester and Sheffield. The development is surely very welcome to anyone who wants to see cities taking on a greater role within our economy and enabled to lead economic strategy and growth within their regions. It is hard to see how this deal does not pave the way for further deals covering the rest of the country.
This development is of course long overdue. After all, we have seen the success that the return of more regional decision-making has achieved in London and it is right that this is rolled out across the country. We can all argue about models of city governance and whether there must be an elected mayor or not, and of course the exact nature of the powers handed down from Whitehall, but it is key that this process is now beginning. The details over time can be revised and as with most endeavours, the first step is always the hardest.

BRE Trust
The built environment often struggles to cope with a rapidly changing world and there is always a need to strengthen our resilience
In early 2014, parts of the UK experienced levels of rainfall three times the historic average. An estimated 7,000 properties were flooded and 750,000 homes were left without power. Models of climate change suggest more frequent adverse weather events, ranging from storms and flooding to heatwaves and droughts. So I was pleased to see that the BRE Trust has announced a research programme to improve the resilience of buildings and infrastructure to the growing threats of flooding, wind damage and overheating associated with climate change.
A number of research projects will look at two areas initially, flood resilient homes and repair standards; and wind loading on buildings. These first projects will develop appropriate standards for flood resilient repairs, and provide technical guidance to help contractors deliver cost-effective measures. The second project will aim to address the performance gap that 90% of building wind damage occurs at wind speeds below the basic design wind pressure.
The built environment often struggles to cope with a rapidly changing world and there is always a need to strengthen our resilience to short-term shocks and long-term change. Given the challenges facing the industry, especially around the skills and materials shortages, it's important we look forward to a future in which we develop new strategies to providing much needed homes and ensure these are sustainable in an ever-changing environment. These three things caught my eye because they all demonstrate one thing: in an industry that is changing, we're becoming much more forward thinking in how we approach development of all types and are putting strategies in place that will allow the UK, and not just the South, to grow in a responsible and sustainable manner.
James Wates is chairman of Wates, the CITB and UKCG