Thousands of people are out of work in the UK and yet construction has a skills shortage, surely this is one problem we can solve?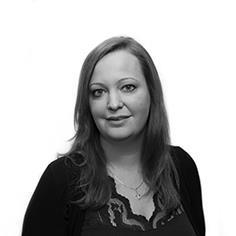 The slow burning issue of skills gaps in the industry was lifted up the national agenda this week with the government's high-profile decision to put up £49m of public funding to address skills shortages in engineering.
The announcement by business secretary Vince Cable is undoubtedly a welcome fillip for the sector - particularly for companies trying to boost order books with bids for infrastructure work at the same time as wondering, after years of suppressed income, how they will be able to afford to train the workforce they need to fulfil contracts. But in an economy where thousands of people remain out of work, the fact that there are still significant skills shortages in the sector at all should serve as a sharp wake-up call to both industry and government.
Although this week's announcement was focused on engineering, it is a well known reality that construction as a whole is not attracting enough workers to support the delivery of the pipeline of work on the horizon, or to cement its credentials as a sector that is capable of drawing the most technically skilled, forward-thinking young people into its fold. Chief construction adviser Peter Hansford laments this problem in his column, saying that reversing this situation is his own top priority.
The reasons for construction's failure to attract the workforce it needs are the subject of well rehearsed debate, and are largely interlinked: an often poor public image; lack of promotion in schools, colleges and universities; and uncomfortable truths about some of the working practices that still pervade the sector. It's also without doubt a contributing factor that the large-scale layoffs that have occurred in the sector during the recession will have damaged the perception of construction as an industry that can offer a secure future, however tied those layoffs were to the specific economic circumstances of the past few years.
Politicians of all parties need to work with industry to ensure the sector can offer genuine career opportunity
Now, however, with those headlines increasingly behind it, and a growing roster of eye-catching and technically challenging projects emerging to capture the public imagination, the industry has a chance to shape a different story about the future it can offer.
Of course, it would help if some of those high-profile projects - nuclear and HS2 leap to mind - were not constantly having their delivery thrown into doubt by political wrangling (another reason why Sir John Armitt's call for cross-party planning on large-scale schemes should be adopted). And certainty over such programmes would also, clearly, offer the biggest reason possible for construction companies to invest in their own skills development programmes, including campaigns to attract recruits to the sector.
The government announcement this week is one example of an initiative that should help address the situation - and under the auspices of the Construction 2025 agenda, there is much more discussion taking place. But ultimately, it comes down to the fact that politicians of all parties need to work with industry to ensure the sector can offer genuine career opportunity - both in terms of security of work and by promoting enlightened working practices - and then it can focus on communicating that reality to young people. The underlying equation is a simple one, which it doesn't take a technical education to grasp.
Sarah Richardson, editor