After half a decade of pressure, persuasion and investment, how successful has the initiative been?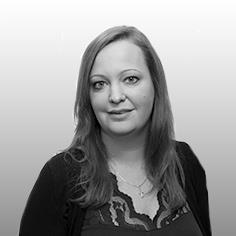 Five years ago, the government announced its plan to drive construction to take up Building Information Modelling, putting it at the heart of a grand project for the UK to "get full value from public sector construction" and to replace the industry's "adversarial cultures with collaborative ones".
In case it had somehow escaped your attention, the centrepiece of that drive so far - for BIM level 2 to be required on central government construction projects - is due to come into force on Monday. So, after half a decade of pressure, persuasion and investment, how successful has the initiative been?
At first glance, the take-up figures may seem disappointing. The latest survey from NBS, one of the sector's most respected researchers into BIM adoption, reveals that only half of respondents are currently using BIM. This chimes with research carried out by Building in November, which found that half of firms had not used BIM level 2, and - cue alarm bells - 18% were not sure if they had. Early progress, which produced soaring levels of BIM take-up when the deadline was first announced, has stagnated. The percentage of those now using BIM is the same today as it was two years ago.
For a technology which is reliant on supply chain collaboration, this division of the industry into those who "do BIM", and those who don't, is an obvious barrier to realising its potential. But a take-up rate of around 50%, in a sprawling industry which spans a vast range of business types and sizes, and has been historically slow both to change its working practices and to adapt to digital technologies, is in context a significant achievement. Looked at in contrast to a litany of other government-backed drives for industry improvement - zero carbon buildings, for example, or payment reform - BIM's glass certainly looks half full rather than half empty.
Without doubt, this is at least partly due to the sustained backing BIM has received from government. A five-year lead-in, a deadline that has neither slipped nor been quietly shelved, and a small but important injection of funding to enable a task group of experts to promote the initiative and share best practice: the government's love affair with BIM has been notably longer lived than many public sector flirtations with industry issues. This is underlined by this week's closure of the Zero Carbon Hub, ending the zombie-like existence forced upon it when the government dropped the policy it was created to promote.
The good news for those who have embraced BIM is that this government support is set not only to continue, but to increase. £15m of funding was allocated in the Budget to the next phase of BIM development: so-called level 3, which envisages the technology being used to a much greater level to promote life cycle management and the connection of buildings into smart cities. Given the impact government leadership has had on level 2 adoption, this commitment implies that greater use of BIM's capabilities will follow. But the fact that 50% of firms are not using level 2 will inevitably result in a slower trajectory towards more complex uses of BIM than those leading its adoption would like. This is simply because the number of firms in the supply chain capable of moving to a higher level will be constrained by those still floundering to make sense of its more basic form - or by those who haven't even made it that far.
Despite this, the government's backing for BIM level 3 is a clear signal to those not currently using BIM that it is not going away. Whether this acts as a carrot for investment, or a stick that threatens to close off future procurement opportunities, will depend on the firm - but either way, it adds up to a strong case for firms to invest before they fall further behind what now seems an unstoppable trend.
And despite the competitive advantage 50% of firms currently have when it comes to BIM, the more that take that plunge, the better it will be for the industry as a whole. The most troubling statistic in the NBS research was the level of concern among firms about the BIM readiness of the wider industry - including, of course, the other firms they work with. Given BIM's reliance on supply chain collaboration, lagging take-up is now the biggest barrier to realising the potential benefits BIM can, and the government is determined it will, bring; both to industry efficiency and the connectivity and functionality of the built environment as a whole.
Sarah Richardson, editor