Strathclyde looking to revamp estate to meet green targets
The University of Strathclyde has started the search for a consultant to develop a net zero strategy for its built estate.
The university, Scotland's third largest, is based in central Glasgow and has nearly 23,000 students.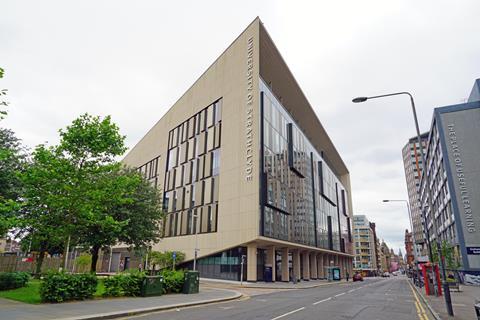 It is looking to award a £300,000 deal to carry out a feasibility study for achieving a carbon neutral estate by building on previous assessments and academic research carried out by the university's students and staff.
The work will involve carrying out an analysis of the university's metering, building management and facilities management systems to reduce emissions and find innovative new power, heat and transport solutions at each of the campus' existing assets.
Interested firms will be required to provide three examples of similar projects they have completed and have an annual turnover of at least £400,000 for the past three financial years.
Firms have until 14 December to send in expressions of interest with invitations to tender due to be sent out on 5 January next year.
Last month, the Natural History Museum in London put a £20m job up for grabs to overhaul the museum's energy infrastructure to help it achieve net zero emissions by 2035.
Interested in Net Zero?
The Building Boardroom has produced an exclusive nine-part report on net zero, available only to Boardroom subscribers.
The report focuses on net zero applies across the built environment, explores the impact on various sectors, and includes insight from six leading clients.
For more information click here.