What can we learn from construction's response to the challenges of the pandemic, and how might industry practices change as a result? Some of the biggest names in the sector offered their thoughts at a virtual roundtable hosted by Fieldfisher and Alinea Consulting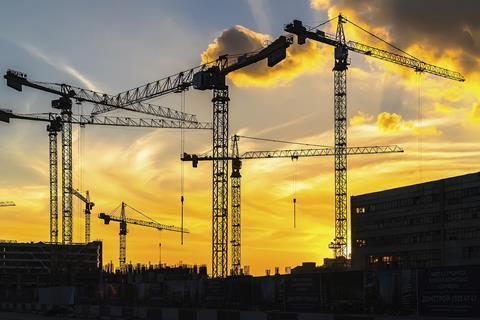 Covid has taken a wrecking ball to the UK construction industry, with firms cutting jobs amid stalled projects and collapsing revenues. Restrictions around the pandemic, which at its height saw domestic construction activity grind to a complete halt, may have eased, but the virus has forced the sector to look at how it operates on a day-to-day basis, with workers struggling to get to sites and then social distancing once there, and delays to materials being delivered. And just as jobs have started up again there is the thoroughly unwelcome prospect of a second wave of infections and potentially a new lockdown.
So, how has the sector responded to the past six months of construction carnage? Looking ahead, once the infection has been conquered, is the industry going to find the will to work as it did before – and does it want to? What will be the new norm? And what lessons can be learned from one of the most devastating crises to befall the industry in modern times?
To discuss how the industry has fared during the pandemic and where things might be heading, Alinea Consulting and law firm Fieldfisher hosted a virtual roundtable with some of the biggest names in UK construction. The online gathering looked at the impact of the virus, but also considered the broader future of the sector, and whether the pandemic could be an opportunity to reboot certain approaches to how it does business. In addition to a covid catch-up, attendees were asked about progress on improving payment practices and whether the main contractor model is viable as it currently stands.
The meeting began by discussing covid's impact on the sector, how the industry has responded to the challenges it has faced, and what it might take away from the past six months.
Covid impact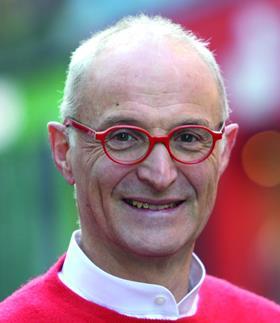 Peter Rogers, Lipton Rogers: The impact of having limited numbers of staff on site has made people much more resourceful. Our industry is immensely bureaucratic. Every job has so many layers of management, yet covid has cut the numbers of management dramatically. The general feeling is that the lack of supervision has been wonderful. People have been able to get on with their work. We are going positively backwards to an era when people were given a task, went off and did it. They didn't need their hands being held, with multiple supervisors and people checking them.
The use of technology has also helped enormously, not least in terms of monitoring. The more that comes into play, the better. But overall we have to streamline the bureaucracy; we have to streamline the process. When somebody goes out to work, it needs to be a person doing a job, not one person doing a job and three people watching.
Covid has cut the numbers of management dramatically. The general feeling is that the lack of supervision has been wonderful

Peter Rogers, Lipton Rogers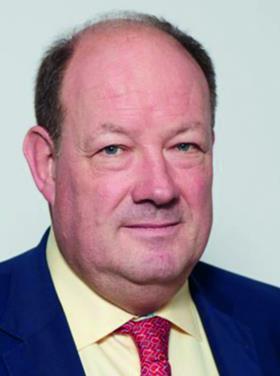 John Price, Keltbray: We found that once the situation eased, people were asking if they could get back to work. But management wasn't coming back in anything like the numbers they were before. Both main contractors and trade contractors are finding ways to streamline approvals to keep progress. Despite issues around actually getting to work, people are going in and coming up with a solution.
Productivity has definitely come back. There are costs to that: for example, cleaning switch‑overs for crane drivers can last 45 minutes.
Another issue is the welfare and means of communicating around the site, staircases, lifts, hoists, and so on. People can't sit around and be complacent, because if there is a second wave and all of a sudden, the welfare doesn't allow for the full mobilisation on site, it will bring us back down to a position of disappointment all round.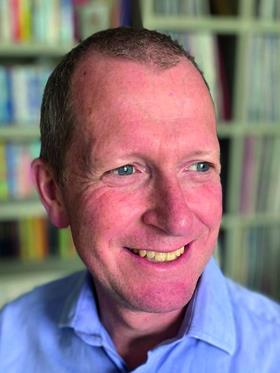 Paul Montgomery, Alinea Consulting: There was an initial disbelief that projects were stopping. However, we saw great collaboration between the contractors and their trades in resolving the issues and get restarted as soon as possible. We now see productivity in the majority of our projects in excess of 75% of pre‑covid levels. In some instances this has been helped with fewer trades on site; efficiency is rising as they can just get on with their work!
We're seeing frustrations in terms of getting to sites and with material supplies being compromised in some way. However, we've seen some improvements now that manufacturing facilities have reopened or are back in production.
We think the next stage, over the coming months, will be dependent on whether there's a second wave, or whether there is other legislation that comes in that either supports or frustrates us in delivering projects on site.
Covid reminds us of the importance of there being a close relationship between client, main contractor and the supply chain

Nigel Webb, British Land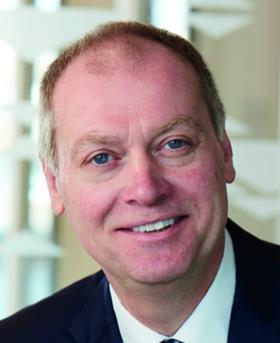 Nigel Webb, British Land: Covid shows once again that construction is all about the weakest link. It reminds us of the importance of there being a close relationship between client, main contractor and the supply chain. We're all having to work through the impacts of covid. We're sharing the pain with our contractors and supply chain. It's very important that we show leadership and we share this problem.
We've also got to change the way we construct our buildings and make it less reliant upon labour. Relative to sectors like automotive, we are still in the dark ages and overly reliant on the labour force. We've got to drag ourselves into the 21st century, use more modern methods of construction and the like. That's the only way we're going to overcome some of the challenges we've faced over the last few months.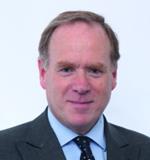 Andrew Wolstenholme, formerly of Crossrail: It's important to remember how you, as an industry, are creating virus-free environments to get people back to work. This situation has given us a great opportunity to value those parts of the process that help deliver the overall outcomes. When we go back to business as usual, what is the new norm going to be? Quite a lot of work is going be done at home. There is a responsibility on us now to understand what this new norm is and to work out how we ensure that people can exist in a virus-free environment. There's a lot we need to be doing.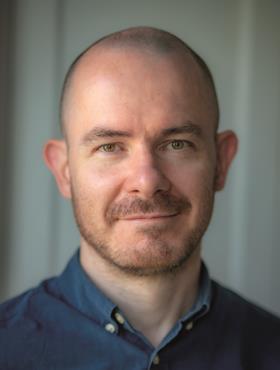 Kevin McHugh, Greystar: There are huge advantages in terms of manufacturing off site. There's absolutely no doubt that it's the future. People are seeing this more and more.
There will be more contractors in the market over the next few years providing competition and innovation. Within the next two to three years we'll see a huge shift towards many, many more projects putting in place a range of volumetric modular solutions.
Industry practices
Co-chair Cecily Davis wondered if amid the pandemic there was much progress being made on thorny issues such as payment practices and the relationship between client and supply chain. Davis said she was not convinced the industry took these areas seriously, but wondered what the meeting thought.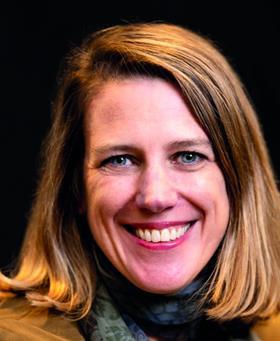 Beth West, Balfour Beatty: As a big company it's really important to make sure that money is flowing down the supply chain. We all need to be held to account for that. My own view is I don't think that there are lots of things you can do to try to make that happen. We are a fragmented industry that relies on lots of small companies to do things and they just don't have access to the credit that the big companies do.
It's really important to make sure that money is flowing down the supply chain. We all need to be held to account for that

Beth West, Balfour Beatty
Getting all that money to float down is really important. But how? I'm not a particularly big fan of things like project bank accounts because I don't think that does the job. Can we use all the technology that we have at our disposal to ensure the payments flow more quickly? Technology exists out there that can send money to the supply chain and we should be using it more effectively.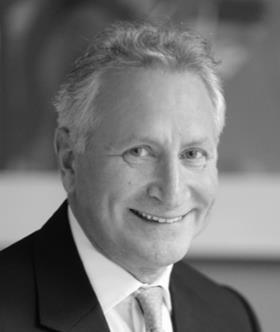 Patrick Waters, Chelsfield: In terms of payment, a main contractor holds many cards in these areas. They probably do manage their own cash flow quite carefully, to the detriment of some quite small companies. And they use that leverage firepower in order to settle their own matters.
It's imperative to ensure that cash has moved on very quickly through the supply chain. It is the right and proper thing to do and it encourages more cohesive working practices. If I knew that a company had a bad payment record I wouldn't even contemplate using them.
Peter Rogers: Payment is a bit of a red herring. It is a very important moral issue, and of course we should pay. But the basic industry structure is at fault. Because companies can't make any money properly, the industry plays games with a little bit of money, with the cash flow that's going through, and they starve payment. That's an endemic structural issue that we've got to change.
If the industry worked efficiently it ought to be earning proper money. Look at contractor's margins: they're appalling. No sensible person would work with the risk that is involved at margins of 1% or 2%. We need to look at what's causing the disease rather than the symptoms of the disease.
Nigel Webb: That's how they used to make their money as net holding – holding the cash and earning money on the cash – they didn't make it on their margins. And somehow, they can't make money on holding the cash any more, but we still haven't got out of the way of making sure the cash flows throughout the supply chain quickly.
Is the main contractor model defunct?
Reflecting on the discussion around the industry's response to covid and payments practices, meeting co-chair Steve Watts asked the participants if there was a future for main contractors.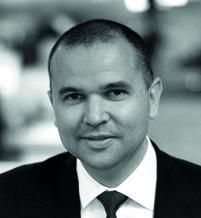 Ashley Muldoon, formerly of Multiplex: The main contractor model has been dying for some time. We've got an inefficient structure that's based on low margins and high risk. You have bureaucracy and inefficiencies that add cost. A client could be paying a premium for this bureaucracy of anywhere between 10% and 15%. Only that doesn't go to the contractor's bottom line. It's being layered throughout this inefficient structure.
It's less about asking "is contracting dead?", but rather looking at whether the structure that we've all been part of for decades has now just been outgrown. It's become somewhat redundant. Technology is allowing us to do things that we relied on a main contractor to do 10 or 20 years ago. There's more transparency now, if you use the data and use the digital design in the proper ways.
So if you combine that with good people, then clients now have an opportunity to do things differently. Clients empowered with more control could probably embrace technology and a revamped supply chain, if they weren't so wedded to the current format of going out to tender, getting a fixed price at an inappropriate time, or getting a price at an appropriate time. But they manage it through the traditional contractor relationship.
A lot of the industries that are out there embrace change, because they need to make sure it's a valuable and relevant product when it's delivered. From a digital and innovation point of view, construction is just one step ahead of farming. The structure needs to change and I think it can be done from a client perspective. It doesn't mean main contractors are dead, it just means that they may have to morph into something else, offer very different services, and look at how they provide value.
Technology is allowing us to do things that we relied on a main contractor to do 10 or 20 years ago. There's more transparency now, if you use the data and use the digital design in the proper ways

Ashley Muldoon
Beth West: There's a lot of self-interest in maintaining the system the way it is. We tend to get the contractor involved at RIBA stage three or four, which is probably not at all when the value point is going to come in. If we look at bringing in a contractor much, much earlier in the process, and making sure that's the point at which they can add value – especially with these bigger schemes, there's a lot of value that contractors can add to this even before planning.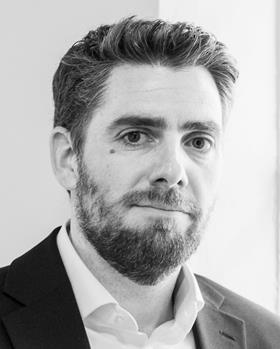 Luke Wainwright, CO-RE London: Main contractors are struggling to demonstrate their value to clients. They're suffering from an identity crisis. Clients are exploring various approaches, improving their relationships with the supply chain and doing a fair amount of direct procurement. Which marginalises the role of the main contractor even further.
If main contracting is becoming a management function, rather than a building function, the market needs to respond in the way that other management activities and functions might. We as clients have a responsibility to work with our main contractors and be clearer about what we're expecting from them, and how we can work together to deliver it.
Kevin McHugh: Main contracting is not dead. Covid has led us to realise that we have to look at the risk balance between the contractor and the employer. What does that look like in future? How does that lead to more transparency? It's something we can't ignore.
Talking about the demise of the main contractor, there's a tendency to throw the baby out with the bathwater. It's important that we look at what the benefits were as part of the main contracting route and don't forget about that. The structure of how we set up the relationship is one thing; how we pay for it and what value we add to that is something different – and we should separate those two points.
Nigel Webb: The one word that hasn't come out in this discussion is "trust". If the trust was there, all the way through the process, we would have our delivery partner and the supply chain engaged on day one in the process. You want your delivery partner engaged from day one, and the only reason we don't do that is because we're worried were not going to get fair pricing – and we're going to take advantage of the situation. And we haven't got that market testing exercise involved. This also links through to some of the retention issues as well.
Cecily Davis, Fieldfisher: Andrew [Wolstenholme], you played a key part in the sector deal for construction. I wonder if you were sitting down today, starting with industrial sector and industrial strategy in the construction sector deal, whether you'd approach it in the same way?
Andrew Wolstenholme: Yes, I would. The sector deal is entirely relevant today: at the start of every project we need to define "better, more certain outcomes" – this is just as relevant, now, whether it's pre- or post-Brexit, or covid.
Central government needs to allow individual departments to come up with a long-term investment strategy based on the value of outcomes. They then need to be delivered by each sector and translated into portfolios of investments for the sector to generate better value over the asset's life. It is not good enough simply to just identify shovel-ready programmes that do not identify long-term value.
So my ask of government is to deliver properly organised and calibrated policies and ones that require the sectors to invest in technology and in people, in line with the sector deal.
Round the table
Co-chair: Cecily Davis, engineering, procurement and construction partner at Fieldfisher
Co-chair: Steve Watts, partner at Alinea
Rob Bradley, chief executive officer at Bouygues UK
Andrew Hood, partner specialising in EU, trade, regulatory, public affairs and public international law at Fieldfisher
Kevin McHugh, director, pre-construction, at Greystar; Greystar has worked with Tide on modular build-to-rent schemes in Croydon, south London, and Greenford, west London, and on student accommodation at Chapter Highbury and Chapter Savoy
Paul Montgomery, partner at Alinea Consulting
Ashley Muldoon, former chief executive officer for Europe at Multiplex
Dan Preston, partner and head of construction at Fieldfisher
John Price, managing director of Keltbray
Peter Rogers, co-founder of Lipton Rogers Developments (and formerly of Stanhope), developer of 22 Bishopsgate
Luke Wainwright, director of CO-RE London
Patrick Waters, group deputy head of developments at Chelsfield
Nigel Webb, head of developments at British Land
Beth West, managing director of Balfour Beatty's southern construction business, and former commercial director of HS2
Andrew Wolstenholme, sector consultant, former chief executive of Crossrail, and author of the Never Waste a Good Crisis report