Involving students, staff and the local community in masterplanning has helped transform this university campus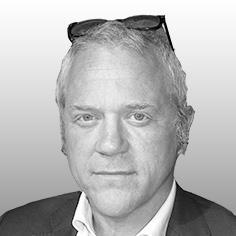 The Prince's Foundation for Building Community has been the driving force behind the conception of Swansea University's Bay Campus. Our vision has led to the transformation of an abandoned 65 acre brownfield site owned by BP into a new centre for knowledge and innovation which is bringing jobs and investment to South Wales. Our strategy coincided with Swansea University being landlocked at its Singleton Park campus and aspiring to a new campus where teaching, research and industry could be combined all in one place.
Our masterplanning and design for the site involved students, staff and the local community and began with a series of stakeholder workshops along our Enquiry By Design format. We brought in Porphyrios Associates as part of the team due to their architectural experience at Oxford, Cambridge and Princeton Universities as well as their masterplanning experience at King's Cross. Creativity and design rather than being demoted in the building process was valued and prioritised. Within nine months an outline planning permission was submitted and by December 2012 planning permission was granted for a new campus for 10,000 students.
From the outset the focus was on 'what type of place' was envisaged rather than specific building types. Three urban types were studied: Bologna, where the University is fully integrated into the city, Oxford and Cambridge, where courts are set within the streets of the city and the city beautiful campuses, such as Yale, where landscape plays a greater role in the design. The new campus at Swansea Bay was therefore not seen as a discreet campus but as a new piece of city with private, semi-private and public spaces for students, researchers, residents and visitors to enjoy.
This focus on the creation of a unique sequence of public spaces was transformational in terms of Swansea University's vision and later on became one of the fundamental marketing tools to attracting both students and outside investment to what is now the fourth largest knowledge economy project in Europe. The public spaces were also designed for climatic purposes. The student accommodation to the north creating a series of sheltered courtyards giving onto a new high street which in turn is sheltered by north south oriented 'finger blocks' acting as wind breaks but allowing views out to sea from within the site.
Having established the urban framework and spacing of educational facilities the student accommodation was taken as a specific building type and a series of value engineering workshops undertaken to optimise the accommodation within the most efficient structural grid. These were designed as clusters around common kitchen and dining facilities, with each room enjoying generous floor to ceiling heights and window proportions. Each stair core has its own distinct front door within the courtyards and each courtyard is slightly different, one from the next, meaning that even though there is a high degree of repetition within the student rooms the place itself is human scaled and diverse.
The first phase of the campus is now complete with 1,500 student rooms and an additional 700 rooms being built a year for the next five years. Already the life of a small town is emerging and we have a campus where students and staff want to spend time and where there is a true sense of community. By 2021 10,000 students and staff will operate from the campus and its impact as a regeneration catalyst for the area will be more than self-evident.
Ben Bolgar is a senior director for The Prince's Foundation for Building Community