To mark the start of a campaign highlighting the work of black women in real estate, Building spoke to those trying to change the face of the sector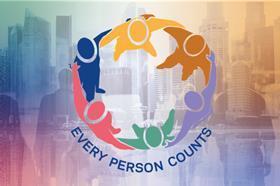 In November 2019, Hanna Afolabi decided that something had to change in the real estate sector. Looking around the consulting team on a major project in a diverse borough of east London, she found herself alone as a person of colour.
"It got to a point where I was like – are there any other black development managers or black women doing what I do? If so, I'd love to meet them'," she says.
It was this realisation that led Afolabi, then a development director at Balfour Beatty Investments, to set up Black Women in Real Estate (BWRE), a group giving black women from across the sector the opportunity to talk, share their experiences and network with one another. Beginning as a series of informal dinners, BWRE now organises dinners with chief executives and business leaders in the built environment, providing a forum for discussions about diversity, equity and inclusion.
This week, BWRE have partnered with real estate recruiters Madison Berkeley for a campaign to attract more women of colour into the sector. Currently, women make up just 13% of the workforce in real estate, and the figures for ethnic minority make for even bleaker reading. A 2019 study found that FTSE 100 organisations in the construction and real estate sector had the lowest BAME representation in the labour market at 5.1% – just 1.2% were black.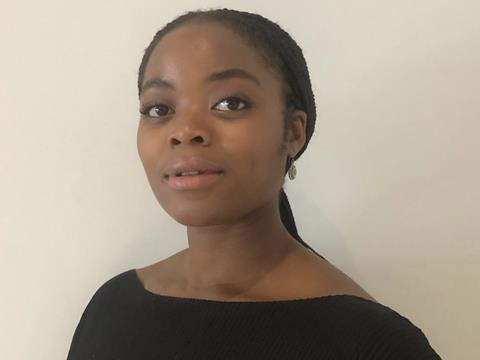 Each day this week, a black woman in the industry will publish a blog about their career journey as part of the #IAMWOMAN campaign. Madison Berkeley's director of development and construction, Christine Scott, says that many people don't have good awareness of the built environment as a career option, or don't have connections in the industry.
"So many candidates that we will speak to, historically as well, when you sort of asked […] why are you interested in real estate? Or why are you interested in construction, a lot of the time, they'll say, oh, my dad was a surveyor." She says that she hopes that by "highlighting in the industry some amazing women who have progressed really, really well", more people from diverse backgrounds might consider a career in the sector.
Afolabi, who recently set up development management firm Mood and Space, says improving diversity in the sector is not just about achieving KPIs or demonstrating the company's values, but an important part of good decision making. "It really shouldn't be […] just a tick box exercise or something that people feel unfortunately obligated to do, it's actually for the good of the organisation," she said. Ally Reid, one of the women who will be publishing a blog this week, agrees. Reid, an investment manager at Landsec and chair of its ethnic minority network Diaspora, recalls working on the Royal London Hospital at the beginning of her career.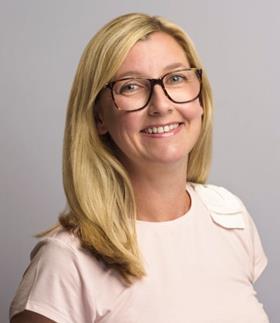 "That scheme was delayed, because the idea was that the panels of glass […] would have a pattern that referenced the international sign for medicine, you know, it's a sort of Red Cross. But obviously, in the UK, that looks like for St. George's flag, and the Royal London Hospital is in Shoreditch, which is an area with a high degree of Asian populations. And so, there was a lot of kickback from the community in terms of that feeling like the building wasn't for them."
According to Reid, a more diverse decision-making team may have been able to spot the potential for offence and prevent costly delays on the project. Similarly, the Plantation Wharf development in Battersea hit the headlines for all the wrong reasons last year with buildings and streets across the development bearing names associated with the slave trade.
How can a recruiter not know anyone who is diverse? That's their job
According to Scott, there are plenty of simple things companies can do to hire a more diverse workforce, for instance blind CVs. But Afolabi says one of the most important things is simply challenging recruiters. She says: "The thing that I hear the most is, we don't know any people of diversity. And I struggle to believe that because how do you not have anyone who's diverse in your company already? And why are you're not asking them to help spread it within their network? But even if you don't have anyone in your company who is diverse, how can a recruiter not know anyone who is diverse? That's their job."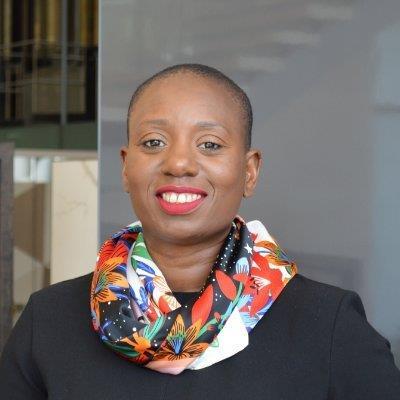 Reid says many businesses "have it a bit backwards" when it comes to diversity and that they could achieve a great deal by focusing on retaining what diversity they have within their existing workforce. "I think the greater urgency is the fact that there are diverse individuals within major organisations currently, they're leaving the industry," she says, explaining that she often receives phone calls from younger black women asking if real estate will ever change. "To be quite blunt, I've told them, please don't leave me by myself."
According to Reid, firms need to be aware of when staff are being underpromoted and look into why that is happening. She says: "If you know that ordinarily, someone in your organisation would be promoted within three years of entering the organisation unless they were failing in particular, then, if you notice that you have a pattern of people not moving up or only moving sideways in particular groups, then you should address that you should be talking to hiring managers because either you haven't hired the best talent or the hiring manager isn't doing a good job of recognising that talent."
Every Person Counts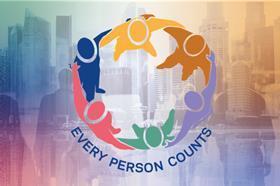 Building's Every Person Counts Campaign aims to provide a place where debates about skills, employment and workplace culture can play out and solutions can be shared.
We know the construction industry has no shortage of suggestions for tackling the skills crisis. From reforming apprenticeships, to offering more flexibility, to increasing diversity, to supporting wellbeing and mental health, to providing better pathways from education to the workplace. We will be picking up on all these themes in more depth in future articles.
If you have an employment initiative you want to tell us about, email us at newsdesk@building.co.uk with the subject line "Every Person Counts". You can also contact us via Twitter @BuildingNews and LinkedIn @BuildingMagazine, please use the hashtag #everypersoncounts. We look forward to hearing your employment stories.