Stress levels are off the chart but designers can help us to connect with nature at home and at work with significant health benefits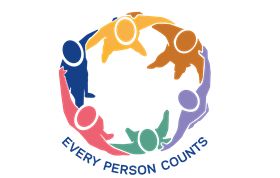 The destructive legacy of the pandemic, the cost-of-living crisis and scare-mongering click-bait, among other factors – have led to unprecedented levels of stress. Our physical and mental health has been affected like never before, with one in six people in the UK having a neurological condition, according to NHS figures.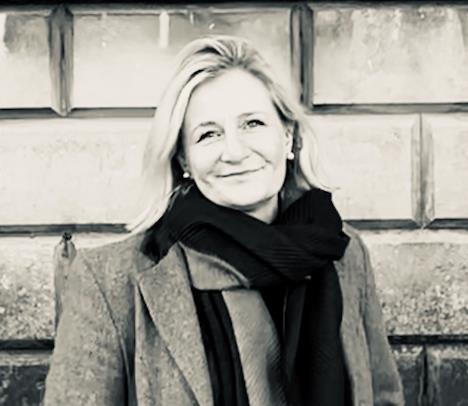 As architects and landscape architects, we are responding to this. The concept of designing places and spaces for mental health and happiness is by no means a new one; from the Roman era to modern times, people around the world have sought to create environments that are soothing to the soul.
This is now more important than ever – and there are a number of ways in which design can have a positive impact on mental health: scale, choice of materials and selection of colours, all have their place. I would argue though, that the most effective way to promote wellbeing through design is the incorporation of nature into our built environments, otherwise known as biophilic design.
Scale, choice of materials and selection of colours, all have their place
It may seem obvious for a landscape architect such as myself to make this statement, but there is ample evidence to back up the claim. Statistics have been published that quantify the increased level of health improvement as a result of connection with the outdoors and there are some astounding articles reporting the ability of brain synapses to re-map themselves after years of inactivity when treatment is undertaken in outdoor treatment rooms.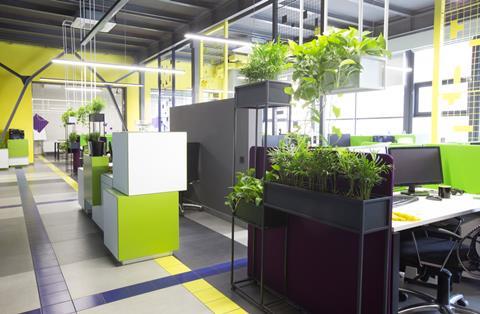 A study led by Mathew White of the European Centre for Environment & Human Health at the University of Exeter showed that people who spent two hours a week in green spaces or other natural environments, either all at once or spaced over several visits were more likely to experience good health and psychological well-being than those who do not.
Over the centuries, there has been a waxing and waning interest in nature. We are currently on an upward curve - the various lockdowns we faced during the pandemic really threw a light on the importance of green space and we are now witnessing a fresh recognition of the value of nature.
Connection with nature is key to reducing stress levels
The principles of biophilic design can also be applied to indoor spaces and are shown to have benefits: biophilically designed office spaces have significantly lower rates of absenteeism, increased productivity – and importantly, lower levels of stress.
So how do we go about designing these work places? Biophilic design can be easily applied in very simple ways, for example lighting design and the incorporation of natural elements such as wood, stone and live plants.
These are interventions that would have been appreciated by the Victorians, who filled their homes with botanical prints and plants in a bid to boost their physical and mental well-being.
Today, HKS are using these principles in the design of the Amaala Triple Bay, a resort integrated with nature, offering a unique environment conducive to wellbeing, wilderness, and escapism. A key feature is a nature corridor between buildings and dwellings for walkers, cyclists and horse riders. The corridor provides multiple experiences – shaded spots, panoramic mountain and coastline views and lush greenery. Natural habitats are being studied and recreated within the resort to add biodiversity and natural value.
In summary, connection with nature is key to reducing stress levels, whether in the workplace, at home or in healthcare settings, and the principles I follow in my career as a landscape architect should be more widely applied. I just hope the value we placed on nature during the pandemic is something that is here to stay.
Elizabeth Staveley is Master Planning and Landscape Studio Leader at HKS's London office
>> Mental Health Awareness week runs from 9-15 May, posts promoting good mental health for all can be found on social media using #MentalHealthAwarenessWeek
Every Person Counts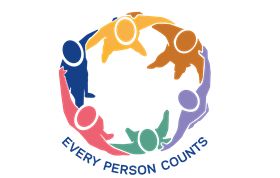 We know the industry has no shortage of suggestions for tackling construction's skills crisis, from reforming apprenticeships, to offering more flexibility, to increasing diversity, to providing better pathways from education to the workplace. Our Every Person Counts coverage aims to provide a place where debates can play out, views be aired and solutions shared on all these topics.
If you have an employment initiative you want to tell us about email us at newsdesk@building.co.uk with the subject line "Every Person Counts". You can also contact us via Twitter @BuildingNews and LinkedIn @BuildingMagazine, please use the hashtag #everypersoncounts. We look forward to hearing your employment stories.
You can find all our Every Person Counts coverage in one place on our website.
And if your organisation has a particularly strong record in this area, you could consider entering the Every Person Counts – People Strategy Award at this year's Building Awards.