Ex-Overbury execs Steve Elliott and Anthony Brown took over the fit out firm half a decade ago. After a tough pandemic, they tell Daniel Gayne how they plan to grow while maintaining the firm's "underdog" spirit
"The mantra is to be the best not the biggest," says Steve Elliott, chief executive of BW. The 22-year-old London fit out and refurbishment specialist, which Elliott and three other directors acquired in a management buyout five years ago, is eyeing up a return to growth in the coming years, but its bosses are keen not to let that get in the way of their person-focused business philosophy.
Like many firms, BW had a tough pandemic, with revenue falling in two consecutive years to £145m in 2021. Nearly 20 staff members were made redundant after one in five of jobs the firm was bidding for were shelved due to covid-19. The setbacks mean they may not achieve their previous target of £250m annual turnover by 2025, but Elliott insists things are turning around, with £180m in turnover already secured for 2022 and £220m expected by the end of this year.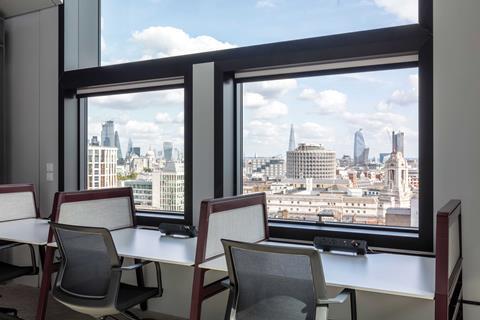 Almost of all of the firm's workload is in London and the South East (80% falls within the M25) and recent projects include the HQ for South African diamond miners De Beers and the £52m cat B fitout of chip manufacturer ARM's Cambridge offices. It is currently working on just over 30 live sites, including The Ark, the 10-storey copper and glass office block in Hammersmith, designed by Ralph Erskine. While the firm has occasionally followed clients to pastures further afield, there is little intention of a broader regional expansion. "Anything beyond [the South East] presents us with additional risk and quite a lot of additional investment if we're going to get it right," says Anthony Brown, sales and marketing director and co-owner.
Some of the big companies out there, you can be there 25 years and never meet the chief exec and the clients never meet the chief exec. In our business, you meet them all the time
Most of the firm's work is for FTSE 250 companies and is typically in the region of £20m-£30m, though Elliott says they were comfortable working on projects worth up to around £50m. Last December, they launched a design and build team to give them access to the lower end of the market. The team, which will be working on projects down to £500,000 and which recently secured work to fit out an Imperial College student bar, is expected to turnover around £5m this year.
> Click here for more In Business interviews
The company has set a new five-year target of £300m annual turnover, which Elliott and Brown see as a cap on the company's growth. "We can probably sustain a £300m business, while keeping the values that we want to keep, which is keeping us very involved with meeting our clients and getting to know all of our staff," says Brown. "That's very much part of this personality that underpins BW, we're very keen not to be big and corporate. Some of the big companies out there, you can be there 25 years and never meet the chief exec and the clients never meet the chief exec. In our business, you meet them all the time, because we're very actively involved in the business."
We like being the plucky underdog
Indeed, it was BW's focus on the personal that first attracted the pair, both former executives at market leader Overbury.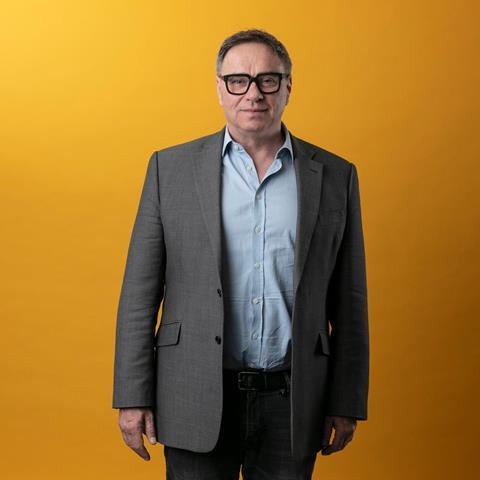 Elliott recalls a Stateside business trip he and Brown had taken in their later years at the firm. Sat together in the back of a New York cab, they realised they were no longer enjoying their work at the company and began to discuss setting up on their own or buying a smaller company. Looking back, Elliott says BW would have been one of the firms on the back of their shopping list.
By chance, they received a phone call from BW shortly after, inviting them to come in to discuss an opportunity. They were asked to take over at the firm – then around eighth in the market in terms of volume – in order to grow it. They agreed, on the provision that founders and co-owners Craig Foster and Mark Richards would eventually sell them a stake. Foster and Richards were true to their word and Elliott and Brown, along with two other company directors, completed a management buyout which gave them a 60% shareholding. The founders retain a combined 40% share.
The pair say growing BW has been harder work than it had been with Overbury. "By the time we came here, we'd already helped build the competition with our work at Overbury," says Brown. But grow it they did. BW is now the third biggest fit out firm in the UK, after Overbury and ISG – although Brown and Elliott are keen to point out they are second in terms of market recognition. Despite the firm's rapid rise, the pair say they do not have their sights set on the big two. "We have no desire to get up to those sorts of sizes, that £300m is very much a cap for us because we can provide the business with personality as we do now," adds Brown. "We like being the plucky underdog."
Being a smaller, privately-owned firm allows BW to be pickier with clients and institute a person-focused approach to business, according to Brown. "As important as clients are, they're not the number one, employees are the number one," he says. "We're not ashamed about turning clients away if they're not the sort of people that we want to be working with because they give our employees a rough time." This approach to business has helped the firm retain staff, with an annual staff turnover rate of 4% – "it's almost probably too low," says Elliott – while developing a progressive approach to recruitment. The firm has been undertaking a large amount of graduate and apprentice recruitment and now has slightly more than 200 staff.
We're not ashamed about turning clients away if they're not the sort of people that we want to be working with
Of this latest batch of young hires, 66% come from BAME backgrounds, and the firm has been working in other ways to create a more inclusive workplace.
All members of staff get diversity training when they begin at the company and they are pushing existing staff members to take unconscious bias training too. "We wanted to make sure that we didn't do all of this stuff in terms of recruitment without creating a workplace that was ready," he says. "The company feels a lot different than it did three years ago and that's a good thing."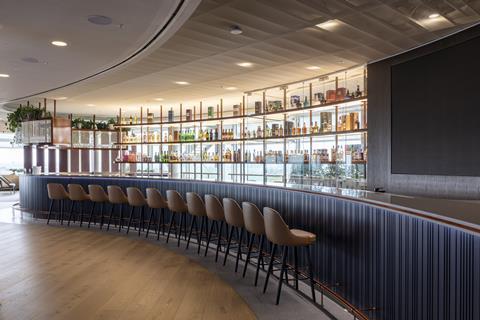 Brown adds that rethinking "little things" like the prevalence of bacon sandwiches in the fit out world or the traditional post-work drinks at the pub could go a long way to making the office more inclusive. Currently, the company's board is composed of four men, but they have set the goal of achieving a gender balanced board by the end of the decade. "Our ambition is that this business would reflect the society we're in," says Brown.