Deal agreed for £350m-turnover Joris Ide, an insulated panel maker with sites across Europe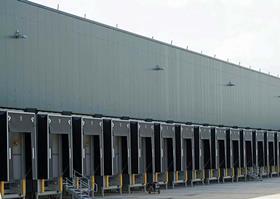 Insulation and building envelope specialist Kingspan Group has bought the Joris Ide Group, a £350m-turnover pan-European manufacturer and supplier of insulated panels, in a deal worth £235m.
Joris Ide has five insulated panel manufacturing facilities in Belgium, Germany, Romania and Russia, and 11 regional manufacturing sites across Europe. It is particularly strong in the French and Benelux markets.
The consideration for the business will be about €315m (£235m) inclusive of debt, which will vary depending on the specific amount of working capital and debt on completion.
In the 12 months to 31 December 2014, Joris Ide had unaudited turnover of €465m (£350m) and profit of €36m (£27m). On completion of the sale, net assets excluding goodwill are expected to be €135m (£100m).
Joris Ide's existing management team of will be retained, and will continue to manage and develop the business distinct from the Kingspan brand.
The acquisition is expected to complete towards the end of the first quarter of 2015.