Contractor set to recieve a share of income from loss-making Haydon business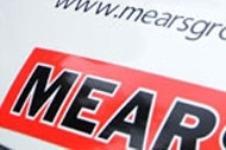 Social housing contractor Mears has sold its mechanical and electrical engineering business Haydon for £1 to Haydon's management.
Mears will still receive some income from Haydon through the repayment of loans.
In the year to 31 December 2012 Haydon reported revenue of £62m and a pre-tax loss of £1.8m. But its results for the first six months of 2013 indicated trading had worsened as it reported revenue of £18.7 and a pre-tax loss of £1.4m.
Haydon will have to repay £2m of interest-bearing loans from Mears within the next five years. It has also been given a £7m loan, which it will repay with 50% of the revenue from current contracts.
Mears said the deal would generate it a cash benefit of £5m within the next 12-months.
David Miles, chief executive of Mears Group, said the Haydon business was "non-core" for Mears and its sale would allow the group to focus on its core businesses.
He added: "Haydon played a significant role in the growth and maturity of Mears over the last 14 years. I would like to thank the Haydon management team and wish them future success."
Mears also gave a trading update to the city which said orders for the year had topped £300m.
It said it remained on target to tender £1.7bn of work in 2013 and so far had been winning one in three bids by value.