Firm sees European profit collapse as market remains challenging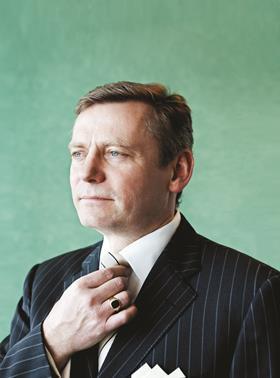 Strong performance in the UK has helped increase Atkins' pre-tax profit by 15% in the six months to 30 September.
In a statement to the City, the firm reported a pre-tax profit of £54.8m up from £47.8m over the same period last year.
It also reported a 12% rise in revenue to £915m up from £816m over the period.
The UK business reported a 16% growth in revenue to £488m over the period. It also reported a 6% rise in operating profit to £26.2m, up from £24.8m.
Atkins said its rail business had performed particularly strongly and continued to have a good pipeline of projects.
This was held back slightly by "challenging market conditions" in Europe, where operating profit fell 56% to £1.5m causing operating profit for the combined UK and European business to fall 1.8% to £27.7m.
Uwe Krueger, chief executive of Atkins, said: "We have a strong balance sheet and cash collection in the period was encouraging. This, combined with our new banking facilities, gives us the ability to support growth, both organically and through targeted acquisitions.
"Our work in hand position on entering the second half gives us confidence for the full year."
Atkins said the North American market was "stable" and operating profit increased 27% to £8.4m.
It added that there were opportunities for growth in the Asia Pacific region and the Middle East.
Over the period Atkins disposed of its UK highways business, which was bought by Skanska, and its Peter Brown construction management arm. Today, it signalled there may be further sales as it was still in the midst of an "ongoing review of the businesses in our portfolio" to focus the firm on "higher growth, higher margin activities".