Atkins signs deal with massive state-owned Chinese contractor that will see firms working together across the globe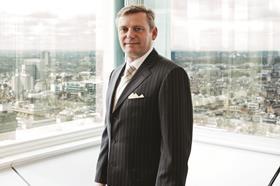 Atkins has signed a deal that will see it work closely with a state-owned Chinese infrastructure giant on projects in China and across the globe, including possibly the UK.
Atkins said it had signed a "memorandum of understanding for global strategic cooperation" with £27bn-turnover China Communications Construction Company (CCCC), which focuses on major infrastructure projects, including ports, rail, and airports, and as well as housing and other municipal projects.
CCCC was the first large Chinese state-owned construction group to enter into the overseas capital market and has around 95,000 employees.
Atkins, which posted pre-tax profit of £136m in the year to 31 March 2012 on revenue of £1.7bn, said it had also signed a co-operation agreement with £6bn-turnover China Harbour Engineering Company (CHEC), a subsidiary of CCCC, in a bid to "foster their strategic partnership".
With over 10,000 employees, CHEC is the major international operating division of CCCC and specialises in marine engineering, dredging, reclamation, and roads, bridge and port projects.
Atkins said the firms were already working together on projects in Africa, China, and the Middle East, and now "in-depth discussions" had begun about extending this relationship to further projects around the world.
A spokesperson said the arrangement could see the firms working together in the UK: "The setup is a global one and thus not only for China. We are not currently working on any projects in the UK with CCCC but it does not mean we won't in the future."
Sun Ziyu, vice president of CCCC said: "Having a strategic partner who can bring in world-class consultancy, knowledge and experiences will help us achieve our business growth abroad and bring synergy for both parties to unlock more opportunities."
Uwe Krueger, Atkins' chief executive (pictured), said: "CCCC has a strong commitment to developing the transportation infrastructure business in China and abroad as well as providing its customers with consistently high quality services and products.
"CHEC has an extremely strong portfolio in undertaking large scale projects abroad.
"Atkins has extensive experiences to plan, design and deliver large scale and challenging infrastructure projects around the globe, particularly in the transportation sector.
"There are synergies in the service offering and we share the same value of bringing a consistently high standard of service to our client."
Wenhe, chairman of CHEC said: "The cooperation with Atkins is vital for us to maintain our leading position as an international contractor and gain more competitiveness in the global market."
Atkins' move comes after Carillion said it was looking to extend its relationship with major Chinese contractor Beijing Construction Engineering Group (BCEG).
Carillion is already in joint venture with BGEC on Manchester's mixed-use £800m Airport City scheme and Carillion chief executive Richard Howson last month told Building the firm was considering was lining up joint venture bids for up to two further UK contracting jobs with the firm.