A recovery of sorts is under way, but large parts of the industry are still struggling to grow. As part of Building's Agenda 15 campaign, we want to hear your views on what the obstacles to growth are and how can we overcome them. To prompt your thinking, we asked four industry leaders for their views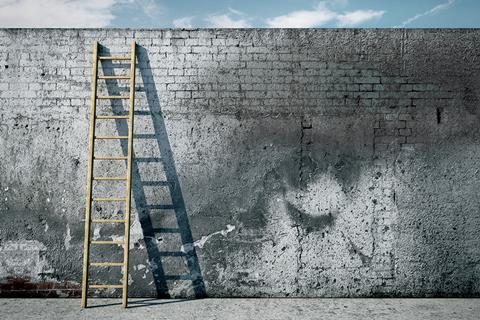 For six years after the disintegration of Northern Rock in 2007, the construction sector has faced huge challenges in finding new work. The collapse of first the residential, then the commercial and finally the public sector construction markets left the industry in the doldrums for six long years.
But although the economy is now recovering, barriers to growth in terms of policy and regulation remain. Building's Agenda 15 consultation is asking the industry to tell the next government what it needs to do to ensure the sector can return to long-term, sustainable and profitable growth.
This week we're looking at the third question we're posing the industry - namely, what are the biggest barriers to growth that continue to hamper the sector?
Below are responses from four figures leading some of the biggest membership organisations and professional institutes for the built environment. But we also want to hear from you. For information on how to make your opinion count, see box, overleaf.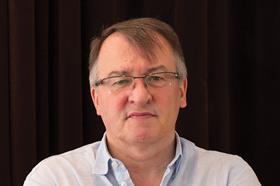 Stephen Hodder, president, RIBA
Both regulation and competition are identified as significant obstacles to all types of businesses, but with so many SMEs going under within the first year of operation, it is vital we can facilitate sustained growth for these businesses. From the RIBA's perspective, 40% of our members are in small practices, so creating a climate in which they and their supply chains can thrive is important to the whole ecology of the construction industry.
There are a number of aspects to this, but recalibrating the tax regime to create a more level playing field in construction VAT would go some way to resolve this. Reducing VAT from 20% to 5% to incentivise sustainable repair and improvement work would stimulate the market and help meet the demanding sustainability targets.
Similarly, to incentivise better quality and more sustainable new properties, and end the "demolish and rebuild" approach, the existing 0% VAT rate on new build residential developments should be applied only where projects meet or exceed standards that should be set by government
above the current Building Regulations provision.
Housing will undoubtedly be a core issue for the general election and will continue to be central to any growth strategy. Although we are delivering around 100,000 homes each year, we need an estimated 300,000 each year to meet burgeoning demand. There are myriad ways to reach this figure, such as custom and self-build, but we need a clear government strategy for delivery of a sufficient number of quality new homes.
The RIBA (and the Future Homes Commission) believe we could cement a housing construction boom and facilitate growth in the sector if the government increased the borrowing cap on local authorities, allowing them to build more. Local authorities should also pool pension assets to fund new homes.
An independently managed £10bn Local Housing Development Fund to finance local developments of mixed-tenure housing would provide a powerful vehicle for housing provision across the country and would ultimately appeal to further institutional investors into the market.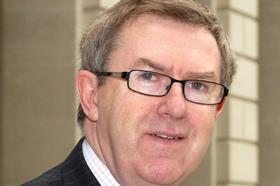 Stephen Ratcliffe, director, UK Contractors' Group
In UKCG's view there are three key issues: confidence, capacity and profitability. Taking the first of these, general construction has seen only modest recovery – indeed ONS data shows construction output fell slightly in Q4 2013 – and the outlook remains fragile. General construction is a lagging indicator reflecting the fact that private sector investment in infrastructure only begins to happen once general business confidence returns.
Some industry commentators have lost sight of this in the wake of better news for housing. A recent analysis of contract awards, prepared for UKCG by industry analysts Glenigan, showed while the overall value of awards rose 8% in Q4, private housing rose by 36%.
Private housing represents only a quarter of construction output. So measures such as a visible public sector investment pipeline and the availability of government guarantees, are still needed to increase confidence in general construction.
The next issue is construction capacity, which was eroded during the recession and is going to take time to recover. That means we need to increase the supply of materials and skilled labour in our supply chains. In the immediate future shortages are likely to lead to inflation well above CPI. Sixty-three per cent of contractors in our latest economic trends survey reported that costs are rising.
How to build capacity to meet increasing demand is likely to be the number one issue for UKCG and its members over the next couple of years. Crucial is the industry's ability to attract young people. That is why our "Open Doors" initiative – showcasing our sites and the range of career opportunities to young people and their parents – is so vital.
Finally, the construction industry's profits have traditionally been low in comparison with other sectors of the economy. Profits were squeezed even further during the recession and are now threatened by rising prices. This is an old chestnut but really does have a huge impact on growth. Current procurement methods - lowest price as opposed to best value - need challenging if we are really going to deliver sustained growth.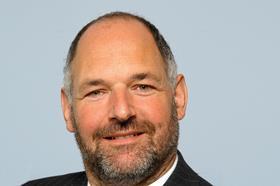 Andrew Whitaker, planning director, HBF
The biggest constraint on supply in recent years has been a lack of affordable mortgage lending. The introduction of the Help to Buy equity loan scheme last April has gone a long way to addressing that constraint and has resulted in an increase in new homes starts of around 25%. However, in the longer term, the government needs to think about how the scheme is tapered off to ensure a dearth of lending doesn't constrain supply again.
The NPPF planning policy, introduced nearly two years ago now is helping address the biggest longer-term constraint on housebuilding - a lack of developable land. The positive planning principles of the new framework are leading to an increase in permissions granted, as our Housing Pipeline report shows. However, about half of local authorities still don't have a development plan in place, resulting in delays in the system, and confusion for developers, communities and councils alike.
The government must continue to push local authorities to put plans in place, and their inspectors must continue to make positive planning decisions at appeals in instances where plans are not in place, if planning is not to become a constraint as we look to increase supply to meet the level of demand.
The government must also push through its proposed tweaks to the system, such as on pre-commencement conditions, to make the system more efficient. Crucially, as we approach an election, what we definitely don't need are significant changes to the system and a resultant further hiatus.
Regulation is the other main constraint on supply. House building is an incredibly complex business and the cost of implementing the myriad regulatory requirements makes many sites unviable. Government must deliver on its commitment to cut red tape. Local Authorities also need to be realistic about what they try and extract from a development and set their CIL, affordable housing levels and other demands at a level that doesn't threaten supply through rendering development unviable in the current economic climate.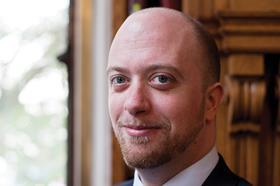 Jeremy Blackburn, head of UK policy, RICS
The construction sector is beginning to show some signs of recovery. However, it is clear that financial austerity in both Whitehall and town halls is going to continue until 2018 at least and this will have a considerable knock-on effect for public expenditure on construction. The return to large-scale speculative development is also some way off, as is the balancing of the recovery (driven by construction and consumer spending) across regions outside of London and South-east.
The challenge is how we keep growth gradually increasing, at a pace that the sector can cope with, while embodying the efficiencies and achievements of the lean years. Confidence and investment are both necessary to underpin sustainable growth.
Last year we published RICS' Construction Policy, based on extensive consultation with members across the UK. This identified barriers in terms of access to public sector procurement, the ability to fund expansion and how to benefit from new markets or technological innovation.
While we've seen changes in public procurement of construction and increased lending to small businesses by the banks, new challenges have emerged around the escalating cost of materials and lack of a skilled workforce.
We are yet to see BIM as an "inbuilt" feature of every project, with particular concerns among smaller firms about the looming target of 2016 (or "just after the election" in political terms), for implementation of level 2 BIM.
BIM investment is just one thing that has heaped further pressure on small businesses, and there is a real risk that there will be insufficient SMEs to resource this returning growth. Action is needed in this area, but what is realistic and achievable is still up for debate.
We need an incoming government to agree and continue the procurement changes we have seen, such as the trial projects from the Cabinet Office's construction strategy; and ensure that the construction sector has a resilient and transparent pipeline of work.
Frankly, we also need politicians to hold the line on reforming the planning system, both simplification and speeding up, rather than resorting to vote-chasing by placating anti-development groups. We need to get all local plans in place with a five-year land supply identified (and agreed by local communities). This needs to be matched by the Local Enterprise Partnerships investing the expanded regional growth fund in major strategic projects outside of London.

Have your say: The agenda 15 Consultation
The government and construction industry have together articulated a vision for the next decade with the industrial strategy Construction 2025. Building is asking readers to suggest the policy changes that are now needed to get the industry there.
Give your views on the biggest barriers facing construction firms - and the other Agenda 15 questions - online at
www.building.co.uk/agenda15, or by emailing building@ubm.com