Architects have taken a beating over the past two years, but have they suffered any permanent damage? How are the UK's top listed practices faring, and what impact is the recession having on design quality?
Architects have been knocked sideways by this recession. Since 2008 they have borne the brunt of cancelled projects and have been hit by more job losses than any other profession. Between February 2008 and March 2009 the number of architects claiming job seeker's allowance soared by 760%. Although these shocking statistics have stabilised somewhat - 1,105 architects were claiming benefits at the last count in January compared with 1,220 in October 2010 - the RIBA believes many more are subsisting without claiming benefits, masking the severity of the situation.
On top of that, the number of architecture graduates unable to get level entry jobs has risen from 2.4% to 10.9% in just 12 months as firms freeze recruitment.
Unfortunately things are not going to get better any time soon. The effects of the spending review, which are not due to be fully felt until April, mean there simply is not the investment to kickstart developments.
The latest market forecast by Davis Langdon predicts a further 4.3% drop in workload throughout 2011 - a decline that will hit those at the front of the development cycle first. Lee Polisano, director of PLP Architects, who worked on the Heron Tower and the adjacent Four Seasons hotel, says: "I don't see a further decline but recovery will be very, very slow. I think we're at the bottom now. But we could be here for a while."
How bad is it really?
When well regarded names such as Archial hit the wall or are sold on, it's a sure sign that all is not well. Last year Carey Jones also shed almost half of its directors and RMJM shut down its 35-strong Cambridge office. Even the architectural greats have not been immune: Foster + Partners posted a £25m profit last year but this was eclipsed by the news it is saddled with £40m interest on debts of £322m.
I don't see a further decline but recovery will be very, very slow. I think we're at the bottom now. But we could be here for a while

Lee Polisano, PLP Architects
The crisis architects find themselves in is largely explained by the fact public sector work is shrivelling while the private sector is failing to come back quickly enough to plug the gap. Even now, with work beginning to emerge in the commercial sector, mainly in London, it's simply not coming back fast enough, or in large enough volumes.
Craig Casci, director of masterplanning at housing architectural firm Grid, which is working on projects including the mixed-use scheme 190 Strand, says no sector is safe for architects: "It is definitely much worse than in previous recessions. There is very little pattern and there are huge variations in all sectors. We're in housing and people always say that we must have been hit hard but actually, we're doing OK. And some people in the public sector have been lucky and got a few projects under way just at the right time. But it doesn't matter which sector you work in, none are secure because nobody has any money to invest in development. The cash just isn't there and nobody knows what to do. It's one giant mess, really."
And the biggest mess seems to be where architects are over-reliant on revenue from the UK. Archial, Broadway Malyan and PRP all posted big falls in UK activity, 25%, 33% and 46% respectively. Polisano says that this has been common across the industry: "There are a few places in the world where there are things going on, like in the Far East, and some markets are coming back very slowly, like Eastern Europe and the Middle East.
"But in the UK, certainly outside of London, things are not looking rosy at all for architects. And the London market is contracted. Things will remain difficult in the UK throughout 2011 and probably 2012."
Drastic action
Over the past couple of years, architects have had to adapt to survive. "We have been lucky in maintaining our workload, as most of our business is in the South-east" says Ian McIntosh, director of Rolfe Judd. "But there have been desperate times and we have made many people, including senior staff, redundant. We have reduced our salaries to the point where wages are still below where they were in 2007".
Rolfe Judd avoided exposure to the public sector but it was still hit by a slowdown in the residential and commercial markets. This is starting to turn a corner and the firm is working on a number of feasibility studies for its clients in these sectors. "This is providing work but fees are not where they were and our cost base has to be managed accordingly," says McIntosh.
We have reduced our salaries to the point where wages are still below where they were in 2007

Ian McIntosh, director of Rolfe Judd
Cutting salaries has been a feature across the industry but salaries don't only go down in a recession. "We cut salaries across the board when the recession was biting but then increased them just five months later as morale was hit" says David Hughes, senior partner with Pozzoni.
"We have been investing heavily in new technology, with the support of our banks, and this has put us in a good position for when the market improves.
"We have been determined to remain nimble and enthusiastic - but it has been difficult".
WHERE NOW FOR DESIGN?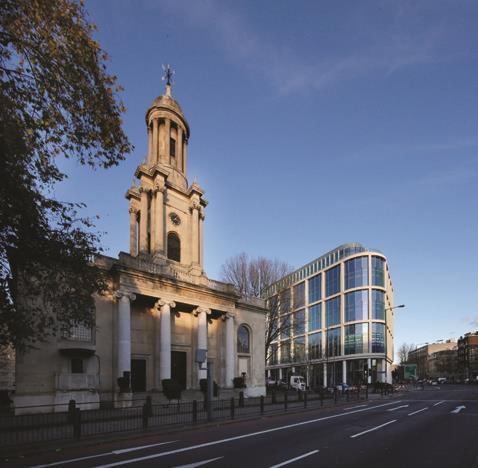 The recession's economic impact on the architectural profession has been considerable. However, its effect on the less tangible commodity of design quality is far more difficult to quantify. Has the recession led to costs being slashed on construction budgets across the country? Inevitably. Do cheaper buildings mean a reduction in design quality? In some cases the answer will undoubtedly be yes. But this outcome is by no means universal. Those architects that have succeeded in protecting design quality may well have interesting lessons about the relationship between cost and design that could form the basis for good practice in a post-recession period.
Boom and bust designs
Past recessions tells us that economic downturns do affect design, but in unpredictable ways. Before the Second World War, Britain only toyed with modernist architecture, clinging instead to traditional vernacular styles that became the blueprint for suburbia. Modernism tended to be viewed with a mixture of suspicion and paranoia, normally dismissed as a middle-class whim rather than a serious architectural movement.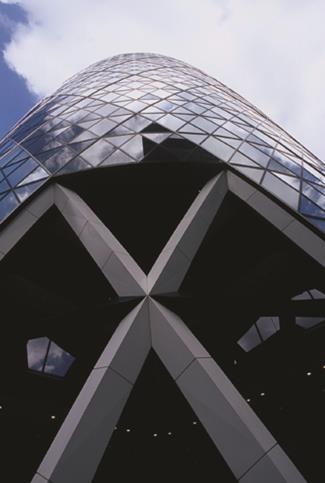 The global economic collapse unleashed by the war and the pressure to renew housing stock that came in its wake changed all that and before long, Britain's townscape was awash with brutalist tower blocks and split-level gyratories. After the economic crises of the early seventies, modernism too fell out of favour and was replaced with the bright colours and irreverent pop culture references of post-modernism. But once again the worm turned after the last recession of the early nineties. Post-modernism was out and the expressive corporate iconography that gave us the Gherkin and the Shard was in.
The new design age that will dawn after this recession has yet to emerge. However, we already know that the public sector will be hit hard as money for schools, hospitals and infrastructure dries up. The PFI is not a process commonly associated with spectacular design. And yet it was dreamed up during an economic boom. We can only wonder what its austerity-driven progeny will produce. The private sector too is likely to emerge more cautious and reticent. Although London will soon be straddled with the a set of new towers it is fashion rather than the economy that will ultimately determine whether more will follow.
Design quality may well find itself vulnerable during the reckless commercial profiteering that can be provoked by periods of growth
At a more localised, everyday level, the recession invariably unleashes a whole host of cost-cutting pressures on projects of varying scales, sizes and uses across the country. However, there is an argument to say that a recession merely provides a robust concentration of the cost-efficient instincts that should be endemic within all good architecture. Change and compromise are facets of all architectural projects during boom and bust and design quality may well find itself equally vulnerable during the reckless commercial profiteering that can be provoked by periods of growth.
Similarly, some schemes proceeded during the recession without any discernable impact on their design at all. Terry Farrell and Partners' Regent's Place project for British Land was one of only a handful of large-scale London developments that were not cancelled or indefinitely stalled during the recession. Farrells' project director Chris Wade maintains, however, that the downturn had no impact on materials or quality and merely necessitated the reorganisation of the layout of a number of residential apartments in order to arrive at a mix that satisfied client requirements.
Poor quality is not inevitable
So it slowly becomes clear that even if the knee-jerk reaction may be to suggest that reduction in design quality may be a consequence of the recession, it is by no means an inevitable one. How then do we define the relationship between economic downturn and design quality - a particularly salient question now that design watchdog Cabe has bitten the dust? Peter Drummond of BDP makes the powerful case that rather than affecting design quality, the recession has had far more of an impact on "what architects design and the way in which architects design".
"There is always a cost pressure in design," he explains. "Increasingly, value engineering happens more and more often and later and later in the design, particularly on PFI or BSF schemes. The recession hasn't changed that. What it has changed is the design process. There is much more revisiting in order to find the appropriate cost-effective solution. The more valuable the scheme, the more viable it is. This doesn't have to affect design quality."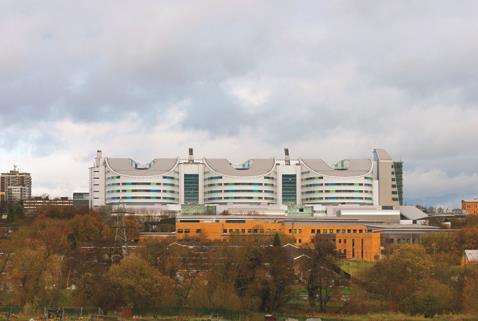 Putting designs to the test
This rigorous and selective design ethic may well become a more common feature of the design process during and beyond the recession. With good reason, value engineering is a term that strikes terror into any architect. But this greater reliance on "optioneering" is not intended to unleash the same sustained assault on the finished product. It is a much more intuitive and incremental testing of design decisions that, crucially, takes place during the design process and not after it.
To many architects already weary at the bureaucratic contortions design proposals must perform to survive, this may simply sound like more work. But if it increases the likelihood of design quality being preserved in a straitened economic climate, then it may well be worth it.
Drummond concludes that the way in which architects design has also been affected by the recession. "There are more and more projects where there is less certainty, working from
stage to stage rather than seeing the entire project through. This means that in order to protect design, architects will need to be more flexible when it comes to resources, management and continuity."
Clearly the relationship between design quality and economic climate is more nuanced and unpredictable than it may initially appear. It is much less a case of simple cause and effect. Cost alone does not determine the impact of the recession on design; it is increasingly influenced by a much broader spectrum of cultural conditions that relate to process, programme and ultimately, product. As we emerge from the recession, architects may well find that its legacy is not a reduction in design quality but the extra effort they have to make to ensure quality is upheld. The profession having to adapt to a yet more stringent project environment may well be the price it has to pay.
THE RECESSION BITES: FINANCIAL RESULTS OF SIX LISTED ARCHITECTS
THE CASUALTY: ARCHIAL
Archial, the most high-profile casualty of the recession, suffered from exceptional charges of £17.4m in 2008 and 2009. This included provisions for bad debts and losses on contracts, particularly on education projects. The firm went into administration in September 2010 after HM Revenue & Customs said it would not allow it to delay paying an overdue tax bill, and was bought by Canadian practice Ingenium a week later for an undisclosed sum. Chris Littlemore, Archial's chief executive, blamed government spending cuts for its demise: "A number of schools, academy projects, a number of police and custodial projects were affected. Each individual project doesn't have a particularly material effect, but during the course of a few weeks you realise the effect this is having on your revenue. So you have to react to it, and that's what we did. I fully understand the government's reasoning behind it, and why they've got to do that - everyone understands that. But it's certainly had an impact."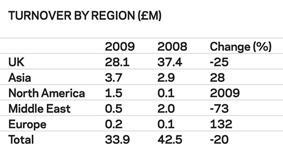 SURVIVAL THROUGH REORGANISATION: PRP
PRP had a tough 2009/10 when its sales plummeted. In the financial year to 31 March 2010, its turnover fell 46%, to £20.4m, compared with £37.6m in 2009. The fall is not a surprise given it specialises in education, healthcare and specialist housing - all of which have been hit by spending cuts. On top of that, the recession has also dented its commercial and mixed-use schemes. Despite this, its profit doubled, rising from £0.4m to £0.8m but in doing so, it shed almost a quarter of its staff in the year to 31 March 2010, with 91 jobs lost.
"Although annualised turnover fell, the financial results were better than expected due to the continued government investment in public housing. Profit levels were maintained as a result of substantial internal reorganisations carried out in the previous year," says Neil Griffiths, finance director of PRP.
Revenue collapsed in its Moscow office in 2009. After sales of £1.7m between October 2007 and March 2009, the figure fell to just £0.4m in the 2010 financial year. When this drop is annualised, it represents a fall of 65%.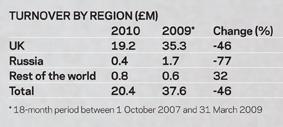 THE GLOBAL COMPETITOR: AEDAS
Aedas has operations in several regions across the world and during 2009/10 its businesses outside the UK outperformed its home market. Its revenue from markets outside the UK increased by 146% in 2010 - to £14.3m, compared with £5.8m in 2009. Its UK revenue was virtually unchanged at £38.6m.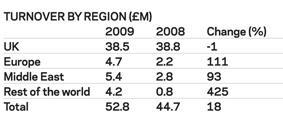 CONTROLLING RISKS: BDP
BDP's revenue fell 5.4%
in the year to 30 June 2010, to £96.3m, compared with £101.8m in 2009. But this is a pretty solid performance given the state of the market throughout this period. And profits actually increased: pre-tax profits of £6.8m in 2010 were more than double the £3.3m it made in 2009.
Its employee numbers fell from 1,146 in 2009 to 1,002 in 2010 but the composition of the job losses is interesting. A higher proportion of jobs were lost in its management services and engineering divisions compared with architecture and support staff. This suggests that fee-earning professionals were retained where possible, with no loss in support. Clearly, this had a positive effect, increasing profits despite the fall in revenue. Its revenue from overseas fell to £10.8m from £16.5m, a drop of 35%.
Highlighting the financial risks it faced, John Parker, finance director of BDP, said: "Particular focus has been placed on managing cash reserves focusing on improved efficiencies regarding debt recovery and the overall credit worthiness of debtors." In short, it is chasing debts rigorously and denying extended terms to those it thinks will struggle to pay.

DIVERSIFYING: BROADWAY MALYAN
Broadway Malyan's turnover dropped 43%, to £25.2m, in the financial year to 30 April 2010. Just one year earlier its revenue was £43.9m. It suffered as revenue fell in its European and rest of the world divisions, each of which experienced a turnover drop of more than 50%. In a statement accompanying its results,
managing director Gary Whittle said: "Over the past five years Broadway Malyan has pursued a policy of sector and geographic diversification. It has focused on international and sector diversification as a means of protecting the business against any potential downturn in one or more of the markets in which we operate."

BUCKING THE TREND: AUSTIN-SMITH:LORD
Austin-Smith:Lord does not give a detailed breakdown of its revenues and profits to Companies House. However, we do know that in the year ending
31 March 2010 it increased sales by 34% to £16.5m, compared with £12.3m in 2009. Profits also rose from £2.4m in 2009 to £3.3m in 2010.
It recruited former partner Rob Firth back to the firm last year. He oversaw a restructure and focused on business development but has since left the firm after implementing the changes. The practice is active in a number of sectors and it has spent time maintaining its relationships with clients, which has helped it increase sales and profits.