Universities' investment in their campuses continues to be strong but for how much longer? Brexit, changes to admissions procedures and Labour's election pledge to scrap fees are giving vice-chancellors the jitters. By David Blackman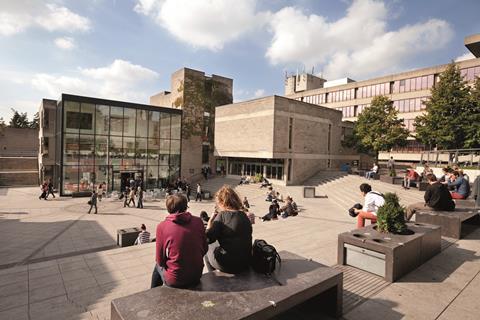 It's been an anxious few weeks for those teenagers who have laid themselves at the mercy of the Ucas clearing system in a bid to secure a last-minute university place. For some university development bosses too, August can be a nerve-wracking time as they wait to see how many students will turn up in the autumn. Alex Solk, a partner at Sheppard Robson, has observed a few institutions reluctant to green-light projects during the summer. "We've had delays for a couple of months while waiting to get through Ucas," he says.
This nervousness is a sign of increasing volatility in the higher education development field. University development pipelines are still in a relatively robust state, but there are a number of clouds on the horizon. The Labour Party's general election manifesto pledge to scrap tuition fees has raised question marks about the survival of what has become universities' most important source of income. Brexit generates similar uncertainties over universities' EU research grants. More immediately meanwhile, the sector is wrestling with the liberalisation of university admission procedures, which is making it harder for institutions to plan future student numbers, which were down overall this year for the first time in five years.
So how has the immediate pipeline of higher education construction work been affected by all of this recent uncertainty? Moreover, is the ramping up of competition between educational institutions already changing the market, and how healthy are its prospects over the longer term?
"Tuition fees have become much more important to universities to finance building, particularly in teaching facilities"
Julie Tam, Universities UK
Not suffering slowdown
For now, the picture on campuses is a rosy one for the construction industry. Capital investment by universities in 2015/16 (including equipment and IT) totalled £3.8bn, an increase of 14.5% compared with the previous year, according to a report on the sector's financial health published earlier this year by the Higher Education Funding Council in England (HEFCE).
Between January and July, contracts awarded by state colleges and universities totalled £1.3bn, which is in line with the £2.4bn for the whole of 2016, according to figures supplied to Building by Barbour ABI.
Gary Church, head of higher and further education at Gleeds, says universities appear to be sheltered from the wider slowdown in the construction market. "This summer, the activity on the bidding front has been as busy as in many recent years. It's a contrast with the commercial market, where queries are drying up and even when they come out take a very long time to get going."
Steve Scott, sector head of education at RLB, agrees that the pipeline of university-related activity is "strong". "I've been running around like a headless chicken – I've not detected any slowdown in the volume of work."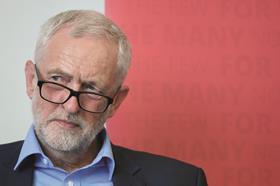 Uncertainty on fees
While the levels of activity in the sector are encouraging, Labour's general election manifesto pledge to scrap tuition fees will be sending shivers down the spines of university vice-chancellors, whose institutions have become increasingly reliant on this source of finance – as have their own high salaries, some would say.
The opposition party has rowed back over the last month on its leader Jeremy Corbyn's suggestion in a campaign interview that it was "looking at" retrospectively cancelling fees. However, the core policy to scrap fees for new students looks likely to remain part of Labour's platform given its success in helping to rally younger voters to the party's cause in June.
Even Lord Adonis, chair of the National Infrastructure Commission, who was a junior education minister in Tony Blair's government from 2005-07 when it introduced "variable fees" of up to £3,000 a year, has called for them to be scrapped.
Universities' income from tuition fees and education contracts rose by 8.2%, from £15.5bn in the financial year 2014/15 to £16.8bn in 2015/16, the last year for which gures are available from the Higher Education Statistics Agency.
This increase in tuition fee income accounted for virtually the entire 3.6% uplift in university income during this period, helping the sector's overall surplus to more than double from £837m in 2014/15 to £1.7bn in 2015/16. Such fees now account for nearly half (48%) of universities' total income.
The coalition government's controversial decision to allow universities to charge up to £9,000 in annual tuition fees has helped fuel the development boom that has gripped campuses in the last five years. In 2013, the year following the hike in tuition fees, the volume of contracts awarded by universities and colleges rose from £1.7bn to £2.4bn, according to Barbour ABI. It has hovered around this level ever since.
The expansion of this large source of independent revenue has enabled several universities to issue bonds to finance capital development projects. This fee income is particularly important at newer universities, which receive smaller levels of research grants. The increase in tuition fee income has compensated for a dramatic reduction in universities' grant funding by central government via HEFCE.
"Tuition fees have become much more important to universities to finance building, particularly in teaching facilities," says Julie Tam, assistant director of policy for Universities UK, the umbrella body for the higher education sector.
She raises concerns that future governments might not step in sufficiently to make up the shortfall in income if tuition fees were abolished, particularly given the vast expansion in student numbers over the last few years. "The big fear is where the government would find the money from because finances are constrained. If there was a reduction of funding per student, you might see not as much to invest in teaching facilities," she says.
"Uncertainty over the tuition fees regime might have a knock-on impact, with institutions putting plans on hold: they might be less willing to invest until they are more sure what the future looks like. There would be significant implications for construction if there was a change in the tuition fees regime."
Sheppard Robson's Solk agrees: "Universities want stability; they don't want to be messed around."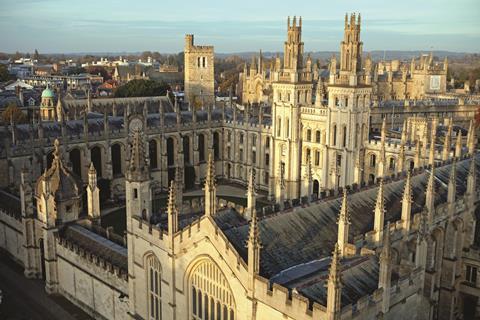 EU funding
Compounding these concerns are fears about future levels of research grants following the UK's withdrawal from the EU, which has been an important source of such income.
The government has guaranteed that it will make up resulting shortfalls in research funding, which provides some certainty over the next three to five years covered by the current programme. "The question is what the next round of grant programme looks like," says Solk. Brexit is also causing admissions headaches for universities. This year's application statistics saw a 5% reduction in applications to 49,250 by students from elsewhere in the EU.
The higher education sector is bullish that any drop off in EU students will be compensated for by an increase in non-EU students, who were up by 2%. "If they lose a few European students, they will attract a few more Chinese or Indian students," says Richard James, higher education and further education sector manager at Willmott Dixon.
However, the fall in EU student numbers has contributed to the first decline in the overall volume of university applications in many years, which were down by 4% to 649,700. James admits this has had some impact on construction activity in the sector. "The progress towards actual tendering for projects seems to be being held back due to nervousness around income from students. There's been a noticeable slowdown in the past three to six months," he says.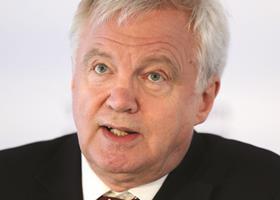 Competitive market
This volatility in the market has been added to by the government's decision to lift the cap on the number of places that individual universities can offer, which has now been in place for just over a year.
James says: "It's a proper market place now. Top universities all have multiple applications per position and don't worry about getting students through the door. The impact is on universities that are lower down the assessment leagues. There is now realistic talk about the possibility of some universities being nancially unstable.
"Vocational universities with strong local community links will do well but there is a middle tier of universities that may have to revise their overall strategy as higher education institutions."
Sheppard Robson's Solk agrees that the volatility will be more pronounced at the level of individual institutions. "Some of the more established universities are oversubscribed, but it's threatening some of the younger ones, which have had wobbles around student numbers and not being able to fill places."
"Universities at the top end of the league tables have massive spending plans because they want to attract the best students and the best academics.
I just see them continuing to spend but the bottom end of the league table will struggle."
This mixed picture can be seen in the profile of universities capital spending plans, as shown in the HEFCE study. The increase in total investment is "being driven by a small number of institutions", with 18 higher education institutions contributing 50% of the sector's capital expenditure total in 2015-16. By contrast, 53 institutions reported a decline in capital expenditure over the same period, according to HEFCE.
Universities UK's Tam says: "Those universities able to generate a lot of extra cash through tuition fees will have more finance available to fund capital expenditure, but you see some institutions struggling more in the competitive environment who have struggled to attract students or expect fluctuations in numbers. They are less able to finance their capital expenditure through tuition fees. It will have knock-on impact on activity."
"Progress towards tendering for projects seems to be held back due to nervousness around income from students"
Richard James, Willmott Dixon
This introduction of greater competition also means that universities are becoming more hard-nosed about how they invest in facilities, observes RLB's Scott. He says: "They are thinking harder about masterplans and where they spend the money. Initially when fees were first introduced universities were looking it as an opportunity to generate improvements to their estates from a building stock perspective but they are taking a far more strategic look at things now."
Rather than using the masterplan process to automatically refurbish or replace facilities, universities are taking a more commercial approach towards their redevelopment plans. "They are focusing expenditure on areas where they are delivering highly ranked courses and they know they are going to get the returns back," says Scott.
Tam acknowledges that the funding climate is becoming more volatile for the higher education sector. "There is a whole raft of risks that universities have to manage which may have an impact on their plans and capital expenditure, but you have to take your best guess what is going to happen."
Universities and the construction professionals who work for them will be hoping that the furore over tuition fees will have calmed down by the next election.

This November's Building Live conference will feature a session on Building Schools and Universities that are Fit for the Future.