Gleeds has had a bumper year with revenue, profit, staff numbers and productivity all on the up, it's also bagged some mega-projects
Winner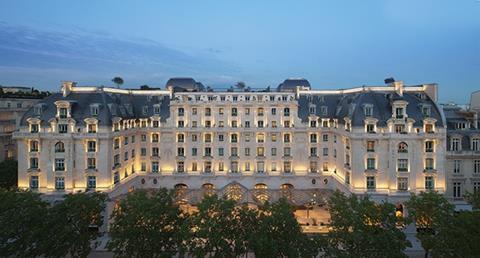 Gleeds
This year, Gleeds has shown that continual investment in a firm's people and culture can deliver a quality business and great financial results. With revenue, profit, staff numbers, repeat business and productivity all increasing sharply, Gleeds' reputation is also growing for mega projects such as the New International Airport in Mexico City and Hinkley Point C power station. With almost 1,500 staff, Gleeds upped its training budget by 70% this year, with 100% of employees saying training met or exceeded their needs. This approach seems to be working for clients too, with 97% pleased with Gleeds' services and 96% satisfied with the professionalism of its staff.
Its commitment to improving the industry is demonstrated by accreditation to environmental and business partnering standards.
RUNNERS UP
Arcadis
The integration of Hyder and EC Harris into Arcadis UK has seen UK revenue grow by over 50% in the last year, with the business now able to call on the skills of 28,000 people worldwide. Project wins this year from clients such as the Lower Thames Crossing, Thames Tideway, HSBC, Jaguar Land Rover and University of Cambridge are testament to the firm's continued success. Innovations such as the Water Think Tank and global excellence centres in Bangalore and Manila show its desire to keeping improving.
Faithful + Gould
With profit up 60% in the last three years, 2015 Building Award winner Faithful + Gould is clearly doing something right. Totalling nearly 1,200 staff, the firm reported its second year of record results, with major commissions on projects such as the £2bn London Paramount – the UK's largest theme park – as well as Old Oak Common and Hinkley Point C. The company has a 98% customer satisfaction rating and 92% repeat business. Staff get two paid volunteer days a year, and the firm is the best performing part of Atkins for employee engagement.
Mace
The strength of Mace's consultancy business has been evident again in the last year, with projects such as Birmingham New Street and clients such as Heathrow and Sainsbury's demonstrating the firm's success. New client wins included places on long-term frameworks with blue chips Microsoft and Goldman Sachs, while it grew its North America business by 50%. Three quarters of the firm's work comes from repeat business and client satisfaction was up to 80%.
Pick Everard
This year was consultant Pick Everard's 150th in business, and one in which the firm showed strong growth towards its 2020 vision including a near tripling in recorded profit. This coincided with a restructuring of the business to work along sectoral lines in preparation for a 50% expansion envisaged before the end of the decade. Customer satisfaction of 93% on the Scape framework, while project wins for the likes of Manchester Airports Group and the 33% expansion of its London office, demonstrate its success with clients.
Ridge & Partners
Ridge has grown its business with an 18% increase in staff numbers to almost 500 this year, without turning into a big corporate in attitude. It now delivers all kinds of schemes in over 75 countries. High-profile jobs such as the £330m Proton Beam Therapy lab for University College London Hospitals complement its traditional strength working alongside the motor industry for clients such as the Red Bull Formula 1 team and Jaguar Land Rover.
Turner & Townsend
Turner & Townsend recorded another year of strong profit and revenue growth as it expanded the business in 2016 to over 4,000 staff globally. Its projects are a roster of the most significant in the industry, from Crossrail, HS2 and Birmingham New Street, to Chelsea Barracks and the Francis Crick Institute. The firm opened offices in the UK, Australia, Fiji, France, Indonesia and New Zealand, while reducing carbon emissions per employee by 57%.