Having co-founded her own architect practice dRMM, Sadie Morgan now shapes the wider construction agenda and in her key roles on the HS2 design panel and on the National Infrastructure Council she is a vital voice for good design in government circles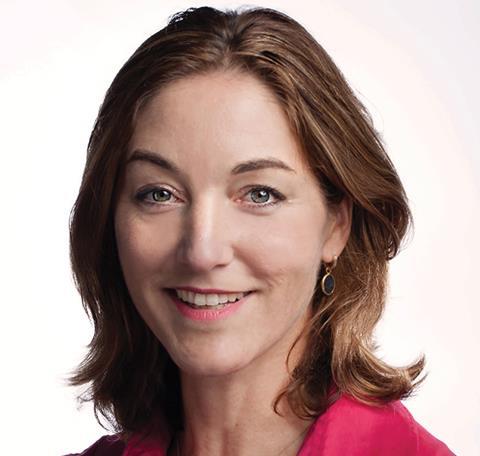 Sadie Morgan
Personality of the Year, sponsored by Hays
A vivacious personality, vibrant architect and determined voice for architecture and design at the highest levels of government, Sadie Morgan has risen through the construction profession to become one of the most influential advisers on construction policy in Britain.
With leading roles on the design panel for HS2 and on the National Infrastructure Council as well as co-founding her own practice dRMM, Morgan's work has informed and shaped the construction agenda both within the industry and as part of wider government policy.
As one of the founders of architecture practice dRMM, Morgan's early career saw her focus on delivering high-quality, innovative and socially useful architecture. With fellow founders Alex de Rijke and Philip Marsh the practice has grown from strength to strength since it was formed in 1995, picking up awards such as Building Design's Best New Architectural Practice in 2004 as well as recognition for projects across the industry.
With a reputation as an architect who embodies the outward, free-flowing and expressive nature of architecture and a personality which espouses collaboration and mutual respect, Morgan's talent was quickly recognised
Notable projects led by Morgan at dRMM included the practice's first commercial office in the City of London at 51 - 54 Fenchurch Street, Elephant & Castle's Trafalgar Place and the Athletes' Village in Stratford City North for the 2012 Olympics Games. Despite her plethora of appointments, Morgan's hands-on approach means she continues to oversee strategic management of all dRMM projects.
With a reputation as an architect who embodies the outward, free-flowing and expressive nature of architecture and a personality which espouses collaboration and mutual respect, Morgan's talent was quickly recognised and in 2013 she was appointed by the Royal Institute of British Architects as an advisory panellist for the body's national awards. In the same year Morgan became the youngest-ever female president of the Architecture Association.
Popular and well respected throughout the industry, it was only a matter of time before Morgan would come to national attention and, with her appointment as the chair of HS2's design panel, she was handed responsibility for the design quality of the UK's biggest, and arguably most contentious project.
Ensuring that Europe's biggest infrastructure project remained as high-spec as it was high-speed, Morgan has utilised her people powers as well as her design expertise in her role. Speaking to Building shortly after her appointment Morgan said she saw herself as "a critical friend" of the project.
Morgan's work at the HS2 design panel opened the door to further prestigious appointments, including being picked as a board member of the newly-formed National Infrastructure Commission headed by Lord Adonis. As the only architect on the panel Morgan vowed to fight to "put design at the heart" of the body charged with advising the government on projects worth in excess of £100bn, claiming that infrastructure touched "each citizen of the UK and was not some abstract concept".
Alongside her work at dRMM Morgan has lectured in various institutions including the Royal College of Art, London Metropolitan University and the Glasgow School of Art, and in 2016 was appointed visiting professor of interior architecture at the University of Westminster.
In 2015 Morgan was recognised as one of the country's leading businesswomen when she picked up the Confederation of British Industry's First Woman Award for her contribution to the built environment. Reflecting on her practical approach to working with the highest echelons of government Morgan urged politicians to think long-term, stating: "British people have to spend longer than they should getting to work, pay more than they should in energy bills and can't buy the houses they want because of the failure of successive governments to think long-term."
Morgan's biggest challenge to date, however, has been her battle with cancer, which she was diagnosed with earlier this year. Soon after hearing the news Morgan made the bold decision to announce it publicly, stating in an interview with Building that "I'm a fighter and I'll get through it." She has fought the illness with the same determination that has been so recognisable through her career, vowing to "return to work within a month".
With an irrepressible zest for her work and life, Morgan is a worthy winner of Building's Personality of the Year.