Established just four years ago, Core Five now has an impressive client list enabling it to tot up 22 £100m-plus projects
Sponsored by Barbour ABI
WINNER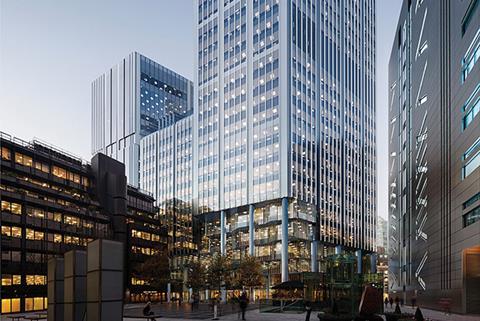 Core Five
Building's 2015 winner has achieved the seemingly impossible by delivering an even better last 12 months, with turnover up 50% and staff growth following suit. In a booming market the cost consultant has seen 86% of projects delivered within 2% of the tender estimate, and procured almost £1bn of construction work. Set up just four years ago, Core Five's clients include names such as Derwent London, Helical Bar, British Land, Blackstone and Almacantar, which contributed to a roster of 22 £100m-plus projects. Three-quarters of its work is repeat business, and employee churn, at just 4%, is among the very lowest in the industry.

RUNNERS UP
Adept Management
Focused on providing a project controls service on complex capital programmes, Adept is a small firm that knows exactly what it is good at. Fee income rose by 41% in the last year as it quadrupled turnover while adding a London office to its Midlands and California businesses. With projects including Crossrail, the Northern Line extension and Los Angeles International Airport, 97% of its work is repeat business.
AES Sustainability Consultants
AES has grown fee income by 25% in the last year with a focus on helping make sustainability simple and achievable for its clients. It has also managed to up fee income per staff member by the same amount, gaining a reputation for saving clients money on effective sustainability measures. The firm's "tool box talks" educate site operatives on how what they do will impact a building's thermal performance.
BE Design
Architecture and engineering practice BE Design was only set up three years ago but has already grown to employ 25 people and prides itself on its ethos of providing the highest levels of service. Its fee income more than doubled in the last year as it set about work on major projects including adding slides to the ArcelorMittal Orbit sculpture at the former Olympic Park.
Davies Maguire
Engineering consultant Davies Maguire grew staff numbers by 25% in the last 12 months as it took on over 70 new jobs. Recent awards have praised its use of cross-laminated timber, while its promotion of diversity sees it employ double the industry average of women. Projects include Chelsea Barracks and the Southall Waterside Development.
Edmond Shipway
Edmond Shipway is a regional consultant with longevity, successfully competing against the biggest names in the industry. Its work for clients including Westfield and Center Parcs generated a 68% increase in profit this year. And its clients seem to be happy, with a 90% satisfaction rating, and all saying they would recommend Edmond Shipway. Employee churn was also low, at just 4% of a 54-strong workforce.
MAC Construction Consultants
Hit by a downturn in spend from its core retail clients, MAC has more than made up for this setback by successfully targeting new sectors to deliver a 10% turnover increase in the last 12 months. New clients include Goldman Sachs, the Science Museum and the Co-op. It has also opened a Manchester office and achieved stringent environmental and IT security accreditations.
Quantem
Ten years after forming as a breakaway from Davis Langdon, Quantem is growing fast with fee income rising 36% in the year and profit jumping even more rapidly. It is now working on more than 100 projects. Clients including McLaren and Savills have backed the company with commissions as it secured 84% repeat business.
RISE Management Consulting
RISE's fourth year in business has continued the story of growth seen since its inception, with staff numbers up by a fifth making it more than 70 strong, and fee income up by more than 50%. New clients include Amazon and Ikea's property arm, Vastint, for which it will project manage a 1,200-home mixed-use scheme by the Olympic Park.
Walker Sime
Consultant Walker Sime has had another strong 12 months, with a 21% rise in fee income and a 48% increase in staff numbers to 37. Its growth saw it set up a project management team and spend £200k on IT systems to improve efficiency. Though a small firm, its quality is attested by citations from clients including Peel Ports and Muse.