Alinea's income has grown by 28% to £10.5m in the last year
WINNER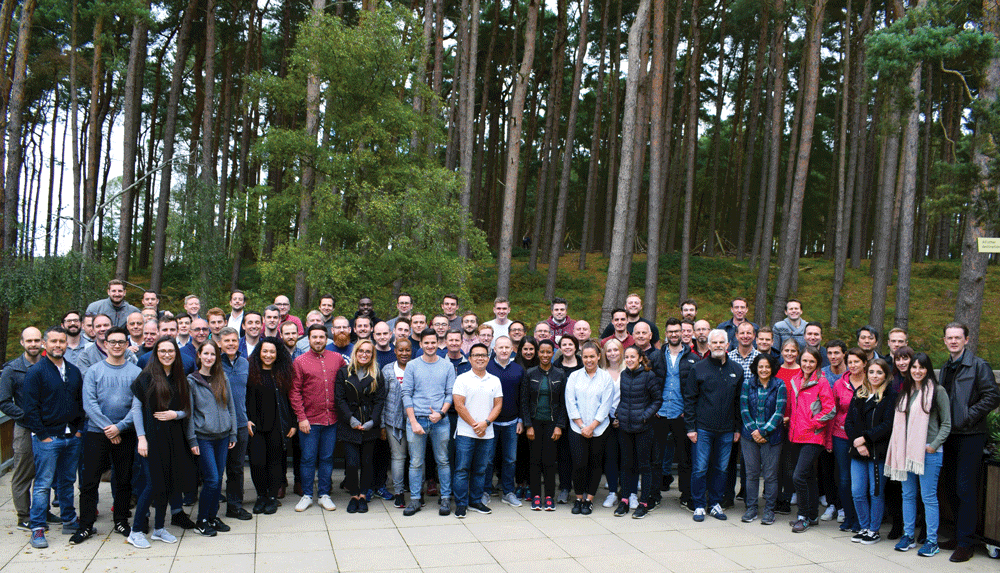 Alinea
In the last year, Alinea has seen its income grow by 28% to £10.5m and has continued to secure significant projects, including the Brent Cross regeneration, 22 Bishopsgate and 150 Bishopsgate. It has also diversified the business, with a more balanced mix of office, retail, mixed-use, residential and health projects.
"They have matured hugely in the last year, with great testimonials, a great story and clear articulation of success," the judges commented. "They have a great breadth of projects and are a very focused business. They have also put a lot of effort into their staff development, which is evident in the small staff churn."
RUNNERS UP
Adept Management
Adept takes pride in the fact that for the last three years 95% of its fee income came from existing clients, highlighting the firm's focus on customer retention. Key projects currently include Battersea Power Station Phase 2, the upgrade of Whitechapel station ahead of Crossrail, and the Thames Tideway Tunnel. Adept currently has commissions in eight countries and across three continents.
BE Design
BE Design had a stellar year, with UK fee income up 79% on the previous year and total operating profit up 42%. To respond to an uptick in work, the company has increased its staff by 38% and at the same time it has grown its fee income per employee by 30% to nearly £63,000. The firm says that it successfully targeted work in the European logistics sector, thereby benefiting from the weak pound in the wake of the Brexit vote.
Core Five
This year Core Five celebrated its fifth birthday. In that time, it has grown from six to 90 people and from a turnover of £600,000 to £10m. In the last year, turnover grew by 39%, profit by 32%, and head count by 23%. It boasts a staff retention rate of 93% and repeat business rate of 70%. The firm works to recruit a diverse workforce: for instance, in 2016/17, 39% of new recruits were women, and it sponsored nine apprentices.
Edmond Shipway
In the last year, Edmond Shipway has experienced an impressive increase in profitability, with both operating and pre-tax profit increasing by 29%. Operating profit per full-time employee was also up by nearly 21%. Current projects include the £14m National Memorial Arboretum Visitors Centre in Staffordshire and the £25m Imperial Park development at Coventry airport.
Plan A Consultants
Founded in October 2015, Plan A Consultants has taken off like a rocket. In the last year, UK fee income rose by 155%, operating profit by 128% and pre-tax profit by 130%. The firm has picked up commissions on outstanding projects, including Manchester Engineering Campus, Battersea Power Station and the Museum of London. It has also worked with some of the UK's leading architects, such as Adjaye Associates, Farrells, Foster + Partners, and Allies & Morrison.
Projex Building Solutions
Projex highlights some of the big projects it has worked on in the last year, including a 1 million ft2 warehouse in Bardon, Leicestershire, on behalf of Mountpark Logistics and occupier Amazon. Other notable projects include Rushden Lakes Shopping Park for LXB Retail Properties and the redevelopment of 55 Colmore Row in Birmingham for IM Properties.
Prosurv Consult
In the last year, Prosurv has helped deliver 1,500 student units, 250 private rented sector homes, 1,250 houses and 150,000ft2 of office space. The firm has also helped to reclaim 250 acres of land for redevelopment. In its last financial year, income increased by 17% and its pre-tax profit rose by 26%. It also increased its head count by 11%.
Pyments
Pyments had a profitable year in 2016/17, with fee income up by 11% and operating profit up 33%. Those figures contributed to an outstanding five-year performance, with income up 94% and operating profit increasing by 243% over the period. Recent projects include the Illumina Centre, Cambridge, which has both office and lab space, and a £25m arts centre for Southampton.
TowerEight
TowerEight says it is currently delivering project and cost management services on projects totalling £2bn. The company has also developed a strong reputation for working in emerging sectors, including co-living and co-working developments, modular housing, micro-hotels and build-to-rent schemes.