Read about the winner and shortlisted entries for this year's Contractor of the Year (up to £300m) award
Winner: Glencar Construction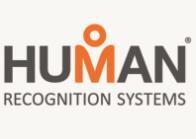 Glencar has grown rapidly since its establishment in 2016. The business achieved £66m turnover in 2019/20, a 200% year-on-year increase, and is on track to deliver £180m revenue for the current financial year. Growth has been achieved via the careful identification and targeting of clients and schemes. The contractor is currently working on two key schemes for longstanding client Ocado, including the £50m rebuild of its Andover customer fulfilment centre, which was destroyed in a fire last year. Glencar is also building the new Vaccine Manufacturing and Innovation Centre at Harwell Campus in Oxfordshire, where the firm has committed to a completion date a whole year ahead of its original planned opening.
Over the past year the contractor has opened a new office in Birmingham to service schemes and clients in the Midlands and the North and has recently moved its St Albans head office to a new building. The firm has been able to remain buoyant throughout the covid-19 pandemic due to its focus on industrial and warehouse facilities. The firm secured seven new schemes during the lockdown period.
The contractor has a focus on future-proofing its business, having conducted a training needs analysis to understand the gaps within the company, based on current and future skills requirements. It is now in the process of pulling together a calendar of training and development interventions that will help meet these needs. Glencar also boasts a 90% customer retention rate.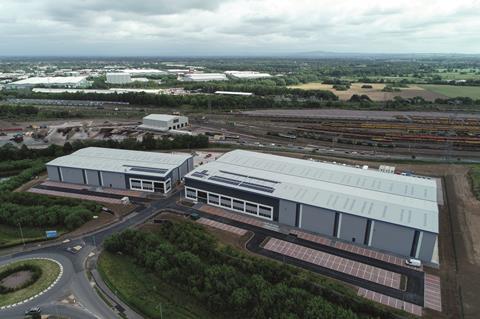 Runners-up
CField Construction
A highlight for CField this past year has been the project to convert the grade II-listed building Bodmin Jail, which closed in 1927, into a 70-bedroom hotel. In line with government guidance, the firm kept its sites open throughout the covid-19 pandemic, implementing appropriate mitigation measures to keep projects on track. To cope with the furloughing of staff from subcontractors and suppliers, CField came up with alternative solutions to stay on programme. Examples of this flexibility included cladding out of sequence, leaving areas around windows loose until delayed windows and curtain wall materials arrived on site.
The firm also continued to secure a significant portion of its revenue, which was up 15% year-on-year, through repeat clients. The number of construction staff the firm employs also increased by 36% from 55 to 75.
CField regularly hosts and takes part in cycle events to raise money for charities. The most recent of these, a socially distanced event held in July, raised €20,000. The charities the firm supports include Childhood Eye Cancer Trust, Breakthrough Cancer Research, Alzheimer's Research UK, Great Ormond Street Hospital and Haven House Children's Hospice. The contractor has also worked closely with universities to facilitate placements for surveyors and engineers and carried out visits to schools to encourage interest in construction from an early age over the past year.
Gilbert-Ash
In the past 12 months contractor Gilbert-Ash has worked on landmark buildings including the Royal College of Music and the Mayhew Theatre, both in London, St Edward's School in Oxford, the Moxy Hotel in Manchester and the prestigious Ambassador's Residence in Paris. In June, the contractor also celebrated the completion of its own new £5m headquarters building in Belfast.
Over the past 12 months, Gilbert-Ash has worked with a high calibre of clients, including continual work for the Foreign and Commonwealth Office. A quarter of the firm's work came from repeat clients, while a third of its contracts were negotiated directly with the client.
In the past year the contractor dedicated 1,000 hours to training, providing 93 training courses. The firm has set up the Gilbert-Ash Supply Chain Charter, which sets out what it expects from its supply chain, and in turn what they can expect from working with the firm. In 2019, some 321 new subcontractors were added to its approved supplier list, along with 72 new suppliers of products and materials; of these, 30% have implemented green travel and logistics plans and 47% have implemented a sustainable procurement plan.