A government framework worth £750m to construction consultants was finally re-tendered at the end of October - 10 months late. Can it be taken seriously after such a delay?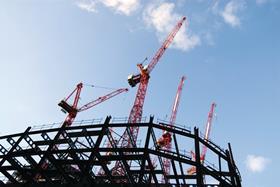 This month consultants are finally putting together bids for a repeatedly delayed £750m government framework - the hotly-anticipated project management and full design team services framework.
The tender went out on 30 October - a full 10 months later than intended - with would-be suppliers given until 29 November to bid.
The stakes are high for both bidders and the government. Winning consultants will be at the front of the queue for up to four years worth of public sector construction work across a raft of disciplines and for a wide array of clients (see box, below). And they will be supporting billions of pounds worth of public sector development work. What's more, the government wants winning firms to implement its stringent efficiency agenda - including swingeing cost cutting, project bank accounts and BIM - so it's vital it chooses wisely.
Given the stakes, consultants are dismayed at the delayed re-tendering. The faltering launch has resulted in at least a 10-month delay between the last iteration of the project management and full design team services framework (PMFDTS), which expired in June, and the replacement going live - with a latest estimate of April 2014. In the interim, public sector clients that previously used the framework have been forced into using other frameworks, traditional procurement, or other alternative procurement routes. The government brought in a private sector firm, UK SBS, to take over management of PMFDTS in August - a move that some in the market have interpreted as a bid to get the tender back on track.
So what has the impact of these delays on consultants and public sector clients really been? Will the framework defy its critics to become a successful framework, or will it turn out to be a damp squib?
Impact
Most consultants contacted by Building declined to speak publically about their concerns about the delayed framework as they are now pulling together bids and don't want to damage their chances of being selected. But as chairman of the Royal Institution of Chartered Surveyors' QS professional board, David Bucknall sits above the fray and is more free to speak his mind. "The delay is very bad, because it adds bureaucracy and potentially delays things for QSs" he says. "The clever clients extended their contracts but a lot didn't and have looked elsewhere and are using different frameworks. The framework has lost its blue riband status."
Privately others are critical of the government's handling of the framework, particularly those that were on the last iteration, which is thought to have let £380m of work over the last three years, and were enjoying a steady pipeline of work up until June. There were 12 firms on the last PMFDTS framework - Lend Lease, Capita Symonds, Deloitte Real Estate, EC Harris, Faithful + Gould, Gardiner & Theobald, Jacobs, Mace, Mott MacDonald, Pick Everard, Rider Levett Bucknall, and Turner & Townsend.
As a business we have been looking at other procurement routes with clients, particularly local authorities. We have found ways around the framework's delay
The Cabinet Office was not able to explain to Building the reason for the delay to the framework, but it is understood to have told public sector clients to procure future requirements early in advance of the closure of the previous framework and look to use other frameworks since then. But two consultants that were on the previous framework, who did not wish to be named, said they had seen a drop-off of public sector work that was at least partly down to the delay in re-tendering PMFDTS, although both said this was also down to a decline in public sector construction work generally. The delays also come in the context of huge government pressure to reduce public sector consultancy spend. A Cabinet Office spokesperson did say that while it was "sometimes necessary" to recruit external consultants, "strict controls have been introduced on all consultancy spend, with these reforms saving over £1.6bn in 2012/13 compared to the level of spending in 2009/10."
Certainly it seems savvy consultants have worked around the framework's problem by helping former clients down other procurement routes. One consultant said: "It's affected clients more than us. As a business we have been looking at other procurement routes with clients, particularly local authorities. We have found ways around it."
These other routes include issuing one-off tenders through OJEU or setting up or procuring through other frameworks. Industry sources say public sector framework Scape is one of the main benefactors of the PMFDTS hiatus. The Scape framework is owned by six local authorities and is used by over 125 public sector clients. Pick Everard is Scape's sole cost consultancy supplier, while Faithful + Gould is the sole professional services supplier.
Mark Robinson, chief executive of Scape, acknowledges there has been a shift in work to his framework but plays it down. "There was an initial rush from public sector clients to our framework, but now we still get three or four new public sector clients a week, which is more like the long-term average," he says. "We're building a relationship [with PMFDTS]. We agreed a way forward in terms of helping them out on a temporary basis. It's up to clients what they do when PMFDTS is back up and running. We are not in competition, we're both public sector, we complement each other."
The future of PMFDTS
There is little doubt the 10-month delay in re-tendering the framework has damaged the its reputation. The question, given the hiatus, is whether or not public sector clients will return to the framework once it is back up and running. "It will be a mixed bag," says one consultant. "Those that have found their own way or started their own framework may not move back."
But this consultant is optimistic. He points out that the framework has introduced an international-specific lot for the first time, for sole use by the Foreign and Commonwealth Office (FCO) and Department for International Development (DfID) for overseas projects. A limited number of these overseas projects were procured through the framework before, but with the launch of this lot - and after positive feedback from supplier open days last month suggesting FCO and DfID buy-in to the framework - he is hopeful of an uptick that could boost the framework overall. Consultants also told Building they expect more infrastructure work to come through the framework, given the government's increased focus on this area.
One contingent that is particularly hopeful the new version will be a success is SME consultants. Throughout the consultation process preceding the re-tendering, civil servants emphasised the framework was being restructured to make it easier for SMEs to win places. UK SBS has reiterated this message and it was borne out in last month's tender. The single lot with 12 providers has been replaced with five lots - including three single discipline-focused SME-friendly lots - available for up to 31 firms. Many SMEs are understood to be lining up joint or standalone bids.
So after 10 months of confusion and delays, the government and its private sector partner UK SBS finally seem to be getting a grip on this tender. Consultants are dutifully preparing bids, but it remains to be seen whether public sector clients return to PMFDTS to procure work.
What is PMFDTS?
The project management and full design team services framework is a four-year framework worth up to £750m. It covers a range of disciplines - including project management, cost consultancy, architecture and engineering - and any public sector body that wants to use it, including all government departments, Scotland, Wales, Northern Ireland, local authorities and quangos. A private sector firm, UK SBS, took over management of the framework in August. Up to 31 firms could win places on the framework across five lots:
Lot 1 "One stop shop" covering all services - eight winners expected
Lot 2 Project management - five winners expected
Lot 3 Cost management, CDM/Health & Safety - five winners expected
Lot 4 Design team services - five winners expected
Lot 5 International works "One stop shop" again covering all services - eight winners expected