Consultants hit out at mismanagement and confusion after deadline for submission of bids for major framework put back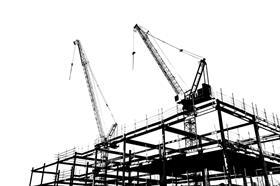 Consultants bidding for a repeatedly delayed £750m public sector framework have expressed their dismay after the deadline for submitting bids for the work was pushed back again late last month.
The government's private sector procurement partner UK SBS emailed bidders the evening before the deadline on 29 November to push it back to noon on 16 December, after issuing more than 400 tender clarifications in the weeks leading up to the deadline.
Building understands some bidders contacted UK SBS with concerns that aspects of the tender and subsequent clarifications were unclear.
One bidding consultant said: "I don't think I've ever seen that many clarifications on a tender before, nor have I ever seen a notice of extension given at such late notice.
"It sets off alarm bells in terms of the management of it."
In an email to bidders, UK SBS said it was delaying the deadline to "ensure fairness for all bidders" and to "review the responses supplied to the clarification questions".
Yesterday UK SBS emailed bidders with a consolidated list of 397 clarifications.
A bidding consultant said the clarifications could be interpreted to mean bidders going for all the framework lots would need to write an additional 23,800 words, on top of the 25-30,000 words already written for the original bid.
The consultant said: "The government told us this tender would not be onerous, but it has become a massive exercise.
"There's a feeling in the industry this has been handled appallingly. I've never seen such a bad piece of procurement."
Another bidder said: "We worked hard to meet the deadline. We feel we've been unfairly disadvantaged [by the extension].
"My observation is if you get that many clarifications that's usually because the client wasn't clear what they wanted to buy in the first place. There could well be further clarifications."
The four-year Project Management and Full Design Team Services framework covers a raft of disciplines – including project management, cost consultancy, architecture and engineering – and a wide array of public sector clients.
It was originally scheduled to go live when the previous iteration expired on 16 June 2013, but is now expected to go live in April 2014.
It is understood that UK SBS will be confirming the timetable for the procurement in the coming weeks.