As environmental considerations become a bigger part of many firms, Cundall's efforts to cut the carbon have led it to build green values into its business
WINNER Cundall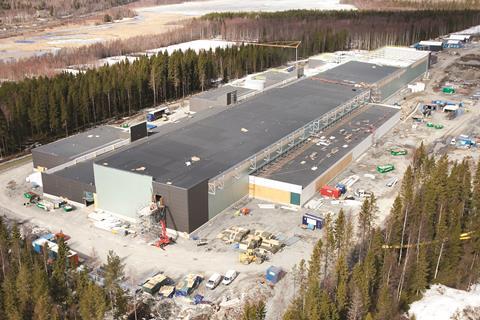 Engineer and sustainability consultancy Cundall says it aims to inspire and motivate all its staff to reduce the carbon footprint of their work, office activities and lifestyles. The company reports that it has been investing in sustainable design and analysis for over 20 years and that the resulting skills and knowledge have been critical to opening new offices overseas. It says low-carbon consultancy accounts for 25% of its turnover and plays a key role in securing more than 50% of its income. Cundall has created specialist teams to advise its structural, civil and building services engineering teams on devising low-carbon solutions and says that in May this year it will launch its Whole Carbon Footprint consultancy service. The judges praised Cundall's clear strategy and comprehensive corporate approach.
Runners-up
Alumet
An aluminium curtain wall producer, Alumet celebrated its 20th anniversary in 2012. The company says that it is reducing its carbon footprint and the sustainability of the business has been the firm's number one priority over the last year. It says that Alumet's sustainability drive encompasses the whole company, from its staff to its offices, products and production methods, and that the firm has succeeded against a range of measures and achieved numerous environmental accreditations including ISO 14001. Alumet credits its environmental efforts with improving its resource management and says that this has played a critical role in ensuring the firm's survival at a time when many of its competitors have gone to the wall. The company has established a "green team" comprising six managers, who meet regularly to discuss ways in which Alumet can further reduce its carbon output. This, it says, is crucial to ensuring that the company secures the buy-in of staff across the business.
National Community Wood Recycling Project
According to the organisation, 2012 proved to be a tipping point for the National Community Wood Recycling Project (NCWRP) in that it made the move from dependence on grant funding to become a self-supporting service provider. Launched in 2003, the NCWRP has developed a social enterprise model based on saving resources by reusing as much waste wood as possible with the intention of creating jobs, training and volunteering opportunities for disadvantaged people. For the first time, in 2012, the organisation was able to cover its own costs having increased turnover by 45% to £783,997 by managing waste wood collection on behalf of national construction companies. Last year the organisation says that it successfully diverted over 8,000 tonnes of construction wood waste from landfill, of which 26% was grade 1 reusable material. It says that reusing waste wood saves a minimum of one tonne of CO2 per tonne of wood waste compared with recycling. In the same year the organisation says that it employed 150 people and offered volunteering placements to over 550 disadvantaged people, who provided about 12,000 days of labour to the organisation.