Policy on major construction projects could have a substantial impact on some hotly-contested marginal seats. In the last of our series of election specials, David Blackman looks at how issues surrounding the third runway at Heathrow and the nuclear power plant at Ynys Mon are likely to play out on election day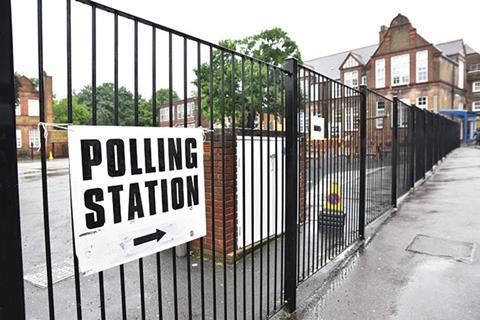 Judging by the national polls, next week's snap general election may be less of a one horse race than was first thought, with Labour eating into the Conservatives' massive poll lead following the resumption of campaigning after the suicide bomb attack in Manchester. National polls only give part, albeit the most important part, of the picture however. Within individual constituencies, local issues will colour the contest.
Work is due to start on a string of massive infrastructure projects during the five-year term of the next parliament, including the third Heathrow airport, three new nuclear power stations and HS2.
Here Building looks at how two of these projects are influencing grassroots election campaigns in two tightly contested constituencies.
Twickenham
No big UK construction project has been more thoroughly bedevilled by political in-fighting than Heathrow's third runway. The area of west London underneath the airport's flight path is littered with marginal constituencies. Nervousness about alienating their voters by giving approval for the scheme is probably the prime reason for the delays to approving the project.
One of these is Twickenham, which Liberal Democrat grandee Sir Vince Cable is fighting to win back. The former business secretary lost the seat at the last election after an 18-year tenure as MP. But the margin was tight, just over 2,000 votes separating the 74-year old former business secretary from consultant ophthalmologist Tania Mathias, who won for the Tories.
One of the big changes since the 2015 election is that prime minister Theresa May has given the go ahead in principle for the third runway, finally accepting the recommendation from Lord Davies' Airports Commission, which had been set up by her predecessor David Cameron.
You wouldn't be able to be selected as a school governor around here [In Twickenham] if you weren't opposed to the airport

Dean Rogers, Labour
But the expansion of the airport is by no means done and dusted. Before construction can begin on the runway, parliament will need to approve a national policy statement (NPS). Consultation on the NPS closed on 25 May, midway through the general election campaign, which has helped reignite passions about the runway plan.
Cable says that Brexit is dominating this year's election in Twickenham. However, the future of the airport remains one of the top five election campaign issues, he says, albeit less important than the NHS and the furore sparked by the government's cuts to London's schools budgets.
Hostility to the airport's expansion runs much higher in Twickenham than in the neighbouring constituency of Hounslow, where a large chunk of the local population relies on Heathrow for work.
"You won't go too far without meeting somebody who would like to see the airport closed down entirely. You wouldn't be able to be selected as a school governor around here if you weren't opposed to the airport," says Dean Rogers, a former Labour parliamentary candidate in Twickenham.
It is unsurprising therefore that both Cable and Mathias are staunch in their opposition to the extra runway. The Conservative MP has taken the chairmanship of the all-party group on Heathrow in parliament. The Liberal Democrat meanwhile has a long track record of turning up to even the most obscure anti-Heathrow protests, says John Stewart, chairman of Heathrow Association for the Control of Aircraft Noise, which organises grassroots opposition to the airport.
I hope the Prime Minister will put pollution and the health of Londoners as a top priority by ruling out Heathrow expansion once and for all

Tania Mathias, Conservative candidate
Cable told Building that the current big Heathrow-related issue in Twickenham is the impact that plans to expand the number of flights will have on air quality, which he promises to press the government on in parliament if he wins his old seat back in June.
In addition, he will be probing the government on the "large slums" that will be required to upgrade the infrastructure surrounding the airport. And he hasn't given up on stopping the project, arguing that Gatwick is a "much easier option to get moving," and that there is a strong case for diverting runway growth outside of the region into airports like Birmingham.
Mathias, meanwhile, insists that she too is "absolutely opposed to the airport, which she argues should be 'better not bigger'". She told Building:
"I hope the prime minister will put pollution and the health of Londoners as a top priority by ruling out Heathrow expansion once and for all."
But she is keen to show that she can use her influence as a Conservative MP to mitigate the project's impact on her constituents. One of her first election leaflets capitalised on her success in winning transport secretary Chris Grayling round to the establishment of a noise monitoring group.
Nevertheless, Cable is tipped to win Twickenham back for the Lib Dems, chiefly on the back of still raw feelings about last summer's Brexit vote in the constituency, which strongly backs remaining in the EU. Whoever wins the constituency looks set to be a thorn in Heathrow's side.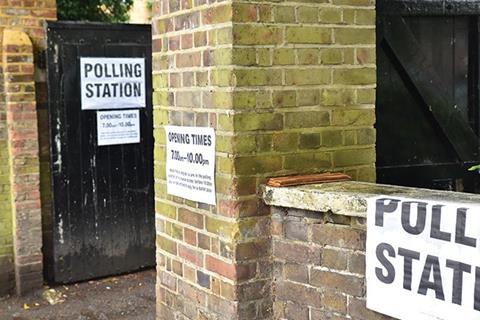 Ynys Mon
Not many constituencies are genuinely three-way marginals in any general election.
One of the few is Ynys Mon, in north-west Wales, where Hitachi-backed Horizon Nuclear Power is planning to build Wylfa B, one of three big nuclear plants currently in the pipeline. The Conservatives, Labour and Plaid Cymru all have hopes of winning the seat, which used to be known as Anglesey.
Labour clung on to the constituency, which its MP Albert Owen has held since 2001, by a knife-edge majority of just over 200 in 2015. Before that, the heavily Welsh speaking constituency was represented by Plaid Cymru's former leader Ieuan Wyn Jones. He is back to reclaim his old constituency, which he represented until 2001 before resigning to concentrate on leading Plaid in the then fledgling Welsh Assembly.
Tomos Davies, the London-based but Welsh speaking Tory candidate, will be hoping that UKIP's 5,000 voters in the constituency in 2015 will switch to the Conservatives, which would enable his party to leapfrog both Labour and Plaid.
Roger Scully, head of political science at Cardiff University, has identified Ynys Mon as Plaid's top target seat. Plaid Cymru's Jones will be the strongest opponent that Labour's Owen has faced since entering parliament, he says: "He's a former leader and has good local profile."
On Ynys Mon, they have always come out in favour of a nuclear plant because it would be cutting their throats to do anything different

Roger Scully, Cardiff University
The only time that the two went head to head, in 1999 for a seat in the Welsh Assembly, Jones won. However, Plaid's local campaign on Ynys Mon is complicated by the Wylfa project, which is being built on the site of the island's Magnox plant, which is currently in the throes of being decommissioned.
The nuclear industry is a good source of well paid jobs on an island where such work is in short supply. Horizon estimates in its latest public consultation, launched last week, that the project's construction workforce will peak at 9,000, while the operation of Wylfa will create 850 long-term jobs.
"It's an immense opportunity not just for the island but the whole of north Wales," says a leading local Conservative, who works for a local contractor.
"None of the candidates will want to be exposed to not supporting new jobs coming into the island," says Scully.
That's a problem for Plaid, which has traditionally had a strong anti-nuclear stance that has even extended to running on a joint ticket with the Green Party in past general elections. The nuclear industry's importance for Ynys Mon means that Plaid has tended to tone down its anti-nuclear stance when fighting elections on the island.
"On Ynys Mon, they have always come out in favour of a nuclear plant because it would be cutting their throats to do anything different," says Scully. The Plaid Cymru general election manifesto doesn't even mention the nuclear industry.
Labour, of course, also has problems with nuclear power, which were successfully exploited by the Conservatives during the recent by-election in Copeland. Leader Jeremy Corbyn's past opposition to civil nuclear power came back to haunt the party in the Cumbrian constituency where the planned new plant at Moorside is located. The loss of what had been widely viewed as a Labour heartland seat was branded a humiliation for the party.
Labour's Owen has clearly sought to inoculate himself against similar charges by making his support for the nuclear industry explicit on his website. And the party's national manifesto backs new nuclear provision.
The Conservative manifesto, meanwhile, doesn't even mention nuclear power. Nevertheless, Davies has tried to exploit the other two parties' difficulties on Wylfa by playing the nuclear card in a recent interview with a local Welsh-language magazine.
However, if Plaid can match its performance in the recent Welsh Assembly election, when it recorded 13,000 votes, Jones should be back in parliament. But the difficult questions for Plaid Cymru about nuclear power are unlikely to end there.
Survey results: Construction backs Labour
In an election survey of Building readers' voting intentions, the Labour Party has secured a 2.9 percentage point lead over the Conservatives. Jeremy Corbyn's party has taken the advantage with 44% of respondents also stating that Labour's policies would be best for construction. This compares with only 37% saying the Tories would be best, and the Liberal Democrats trailing at 14%.
The survey split construction into nine sectors, with four coming out in favour of voting for Labour. Support was driven by consultants, architects and construction professionals working for public bodies. Thirty eight per cent of consultants, who made up 36% of the survey sample, said they would vote for Labour, while 51% of architects (13% of respondents) backed Corbyn. Just over half of public sector professionals (just 10% of the sample) came out in favour of Labour.
Highlights - Breakdown of results by profession:
Contractors (19% of respondents)
49.4% will vote Conservative
36.1% will vote Labour
11.4% will vote Liberal Democrat
50.6% think the Conservatives have the best policies for construction
52% trust the Conservatives to classify construction as a high priority sector in the Brexit negotiations
Consultants (35.5% of respondents)
38.3% will vote Labour
36.2% will vote Conservative
19.3% will vote Liberal Democrat
45.2% think Labour have the best policies for construction
53.9% trust Labour to create appropriate levels of training and apprenticeship opportunities
Architects (13.2% of respondents)
50.9% will vote Labour
18.5% will vote Conservative
20.4% will vote Liberal Democrat
50% think Labour have the best policies for construction
69% trust Labour to ensure greater public spending public projects such as schools, housing, hospitals and transport and other infrastructure
Housebuilders (3.3% of respondents)
47.8% will vote Conservative
30.4% will vote Labour
17.4% will vote Liberal Democrat
Labour and Tories were equally trusted on construction policies with 35% each
56% trust the Conservatives to share ideas and resources to develop off-site technology and other innovations
Subcontractors (3.3% of respondents)
48.3% will vote Conservative
20.7% will vote Labour
20.7% will vote Liberal Democrat
44.8% think the Conservatives have the best policies for construction
Manufacturers (6.3% of respondents)
40.7% will vote Conservative
37.3% will vote Labour
17% will vote Liberal Democrat
44.1% think the Conservatives have the best policies for construction
52.5% trust the Conservatives to classify construction as a high priority sector in the Brexit talks
Public sector (10% of respondents)
52.9% will vote Labour
24.7% will vote Conservative
15.3% will vote Liberal Democrat