After last week's shock election result, what does this hung parliament mean for some of the biggest issues facing construction?
As new MPs dragged their cases behind them this week, bewildered by the enormity of the Palace of Westminster, older and more experienced hands were gossiping about the chances of Theresa May staying on as prime minister.
Having failed to secure a majority of any kind, let alone the landslide for which she hoped, May emerged from the 8 June general election weakened, denuded, perhaps even broken. A confidence and supply deal with the Democratic Unionist Party was the only way of ensuring May's minority government could pass key votes, yet even most political journalists could name no more than a handful of their MPs or policies.
With Brexit negotiations due to start next week, the UK has never appeared so ill-prepared for its secession from the EU. Having spoken up a hard Brexit through ruling out membership of the lucrative Single Market, many MPs believe May will have to soften her stance.
Yet there is a core of Brexiteers in her party who can now bring down her government by rebelling in crucial votes should she veer off the hard secession they demand. May is squeezed from both sides of the Brexit debate, a personally devastating political outcome given her party had led Labour by 21 points in some polls only two months ago.
In the midst of all this confusion, scheming and disarray, construction and infrastructure investment has not been getting much of a mention. Under David Cameron and George Osborne, the idea that economic revival could be achieved through a Victorian-style infrastructure investment renaissance was a central tenet. The industry was at the centre of political and economic discourse.
But this new parliament threatens to see infrastructure and construction overwhelmed by Brexit and the Conservatives' attempts to govern effectively day-to-day. Survival, both at national and governmental levels, trumps long-term economic concerns.
Tim Stone, the government's former nuclear adviser and a non-executive director at Arup, warns that this inevitable political short-termism will eventually hurt the country's standing as a world power. He argues: "Infrastructure is at least as important as it has ever been. We need leadership to deal with the backlog [of projects and investment] to drive economic competitiveness."
Here, Building examines what this hung Parliament means for some of the biggest areas and issues facing the industry.
General infrastructure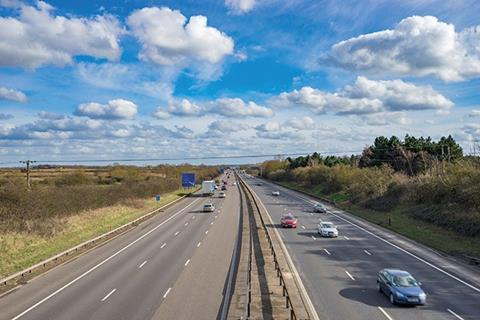 Industry insiders who have regularly dealt with the May government since she succeeded Cameron last July warn that chancellor Philip Hammond could use the chaos to rein in infrastructure spending. In the Autumn Statement, Hammond pledged an additional £23bn National Productivity Infrastructure Fund, including £1.3bn for roads, to be spent over the five years to 2021/22, but the Office for Budget Responsibility forecast a capital spending underspend of £14.8bn over that same period.
One insider says: "Hammond is highly protective of the public sector balance sheet, like a tigress protecting her cubs. This is a serious issue, because so much needs doing."
Given the furore over care for the elderly and criticisms of the government's handling of the NHS, the source predicts that any public money made available will be spent on social issues. "This is such a complete mess," adds the source.
High Speed Two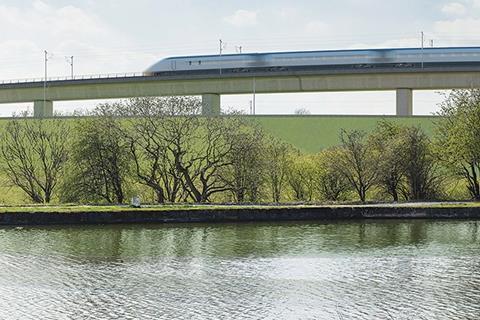 Phase One of the £55.7bn railway, from London to Birmingham, seems secure with construction due to start shortly with an opening date of December 2026. The second phase, which connects HS2 to Manchester and Leeds, is due to go through parliament for approval in 2019 and is more at risk.
A leading industry figure says that any errors to be made by HS2's recently installed chief executive, Mark Thurston, would give Hammond the "basis for a pause". This would also avert an embarrassing rebellion from central England Conservative MPs whose constituents are against HS2 because of the disruption caused by construction work and fears of environmental blight.
Crossrail 2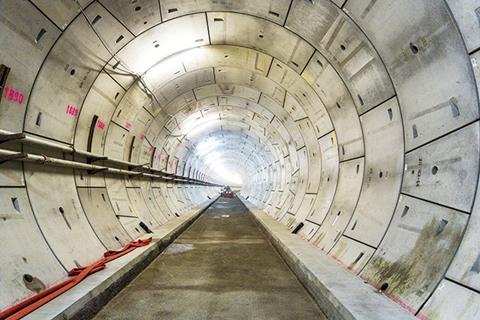 Commitment to the proposed north-to-south London line was a glaring omission in the Conservatives' election manifesto. The estimated cost of £30bn in London, which is already set to benefit from the £15bn first phase of Crossrail, now known as the Elizabeth Line, is difficult to sell to the public given May wants the industrial strategy to geographically rebalance the economy away from its dependence on the South-east.
But there is also the problem of personality politics. Firstly, this was one of Osborne's favoured projects, but the former chancellor and May now suffer a poisonous relationship.
Perhaps more importantly, London mayor Sadiq Khan and transport secretary Chris Grayling are enemies as a result of holding the justice portfolios during the coalition years and have this year clashed over Khan's bid to take control over suburban rail routes. "I'm expecting a bigger campaign coming out of London for this soon," says a source close to Crossrail 2. "But this is going to be very difficult until that relationship between Grayling and Khan is sorted out. They're going to need a broker."
Northern Powerhouse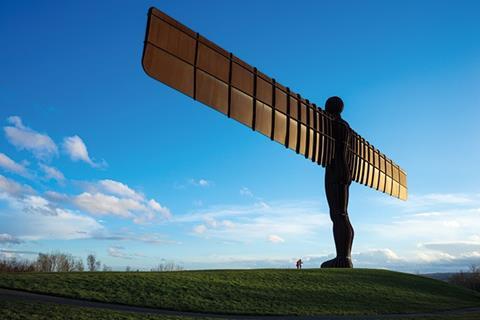 As well as Crossrail 2, the so-called northern powerhouse dominates the next wave of proposed mega-projects. Richard Threlfall, head of infrastructure, building and construction at KPMG, says Northern Powerhouse Rail and the £6bn Trans-Pennine road tunnel face "uncertain times and a rough ride" while the Treasury prioritises its spending.
However, he argues that any uncertainty or delays will be "a small price to pay" if the government is "forced to stand back a bit" from hard Brexit and rethink its stance over, for example, access to EU labour that is "unhelpful for our industry". Threlfall also says May's inability to make major changes in her reshuffle, because she could not afford to create additional political enemies through demotion, created stability, with ministers and cabinet members remaining in post.
Heathrow expansion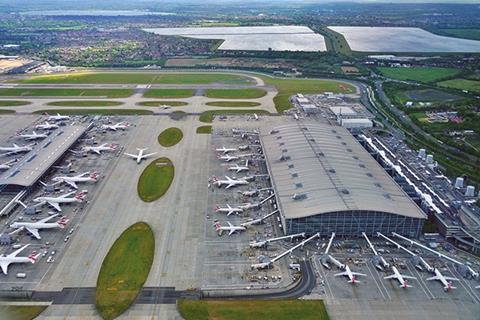 A leading infrastructure adviser warns that the parliamentary vote on the proposed third runway at Heathrow won't happen "until this mess is sorted". There is still plenty of opposition to the £17.6bn scheme among May's own MPs, while the party's critic-in-chief, former London mayoral candidate Zac Goldsmith, has returned to the House of Commons by regaining Richmond Park from the Liberal Democrats.
May's fear of Heathrow's Conservative opponents, which include populist foreign secretary and potential leadership rival Boris Johnson, was clear when the third runway became another scheme omitted from her election manifesto.
Palace of Westminster restoration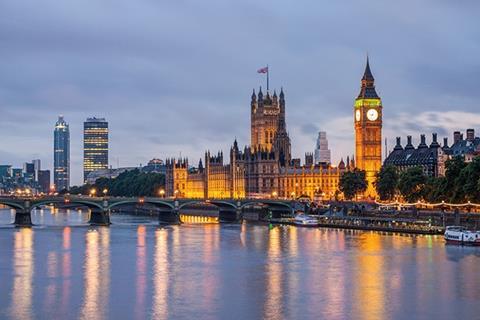 There were already fears among MPs that the proposed £4bn refurbishment of the Palace of Westminster, which is a serious fire risk and riddled with rodents, would be met with outrage from a public who have lived through austerity and have no sympathy over their politicians' working comfort.
Plus, few insiders believe £4bn will be sufficient: Neil Gray, a Scottish National Party politician who sat on the committee that looked into the plan, has warned the cost will be "billions more".
A free parliamentary vote on whether to press ahead with the plan has been delayed by the election and faced significant opposition. Sir Edward Leigh, a senior Conservative backbencher, has argued there cannot be "billions of pounds of expenditure on ourselves", while former shadow business secretary Chuka Umunna has called for the palace to be turned into a museum.
Baroness Angela Smith, Labour's leader in the House of Lords, who also sat on that committee, tells Building: "This didn't seem to be a priority for Theresa May before the election. Hopefully there's somebody in her office who is looking into this sort of stuff as well as big picture issues. People like me struggle to understand why there should be any delay – except from a PR point of view because of cost and the public's reaction – given the longer you delay the more it will cost in the end."
Housebuilding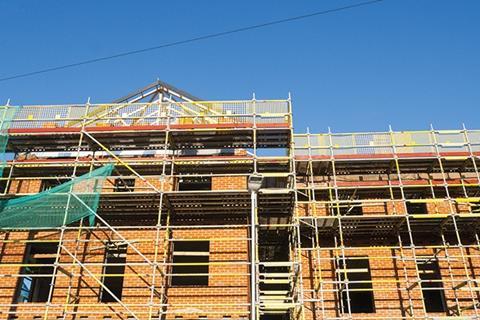 Senior Labour sources say the reason the party performed far better than expected, with 40% of the vote against barely 30% in 2015, was because the electorate was less concerned about Brexit than expected. Instead, says one senior MP, "traditional Labour strengths like housing" were the talk of the doorstep.
Although Labour and the Conservatives' housing policies differ, both parties recognise there is a shortage and this might be one area that the parties could co-operate on, according to Labour MP and communities and local government select committee chairman Clive Betts. "There is general agreement across parliament that we need to build more homes and get to 250,000 homes built per year. Even the Conservatives know we need more homes for rent below market [price] levels, the difference is whether it's social housing or [private sector developers]. We will be pushing hard for more homes for social renting, particularly if the private sector starts to tail off [in construction] due to concerns over Brexit."
The regions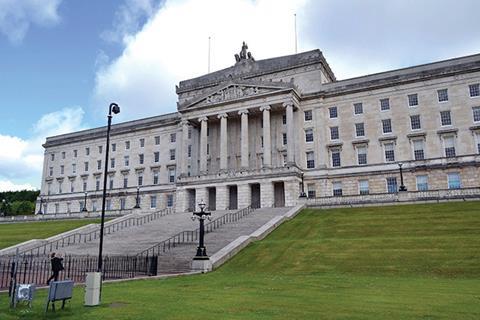 Fans of Jeremy Corbyn might argue this point, but the big winner of the election was Arlene Foster and her band of 10 DUP MPs. A senior Conservative minister says: "If I were the DUP I'd be asking us for whatever I could get as the price for supporting us – a new airport, better roads."
The DUP's election manifesto called for Heathrow's "increased air connectivity to Northern Ireland" and the establishment of a Northern Ireland Infrastructure Fund "as quickly as possible".
The Conservatives promised North Wales and Borderlands Growth deals as part of their infrastructure plans for Wales and Scotland. Certainly the party will have to deliver north of the border, having won 13 seats there, up from only one.
"They promised this infrastructure and now they've got to deliver it," says the Liberal Democrats' former Scotland secretary, Alistair Carmichael. "May has got Scottish Tory MPs to please now – now there's a novelty."