When the energy minister said he was cutting solar subsidies the government was told it would destroy a 25,000-strong industry. Vern Pitt finds out if the actual impact has matched the dire forecasts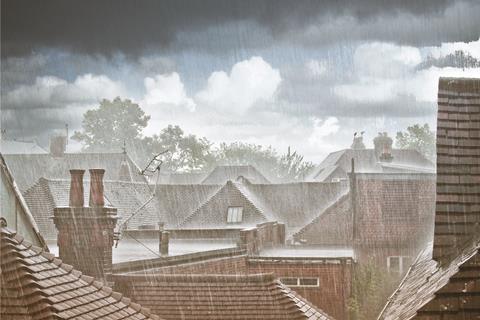 A year ago this week energy minister Greg Barker launched plans to halve the subsidies that pay householders for generating solar photovoltaic electricity. "My priority is to put the solar industry on a firm footing so that it can remain a successful part of the green economy, and doesn't fall victim to boom and bust," he said.
Contrary to his rhetoric, the announcement kicked off a year in which the industry suffered four separate cycles of boom and bust as consumers rushed to meet successive deadlines for cuts in the subsidies - called feed-in tariffs (FITs). It also provoked a compensation claim against the government for £50m and rising. The announcement of the cuts was met with wails from many in the industry that it would destroy the 25,000 jobs it supports and result in waves of insolvencies. But has it?
For those working in the industry, there isn't any doubt about the degree of decline. "We have a lot of customers phone where we are the sixth company they have called and we are the only one where there's a phone line open," says Howard Johns, managing director of installer Southern Solar. Johns' own company has had to cut around two-thirds of its staff in the face of falling workloads - a situation he says mirrors that of every other solar boss he has been in contact with.
Paul Barwell, Solar Trade Association (STA) chief executive, agrees. "I know companies that have had to halve their head counts," he says. Most publically, contractor Carillion lost 1,400 jobs in its energy services business.
David Hawkins, director of wholesaler Solar Europa, says 70% of the firms he used to sell panels to have gone out of business - a number of them owing Solar Europa money. "We've lost £120,000 through customers going bust," he says, adding that Solar Europa has started doing installations itself in the past year to offset falling product sales.
Unfortunately there is a lack of quality data to back up the anecdotal picture. The STA does not have any numbers on insolvencies or job losses and the sector is too small to warrant its own category in official statistics.
What data there is, is conflicting. Numbers from Renewable Energy Assurance Limited, the body that monitors solar PV installers, show there were 4,730 companies registered to install PV on 1 October 2012, compared with 3,668 in November 2011. But as registrations with the body have to be made on an annual basis, the full picture will not become clear for another year.
Most tellingly, the rate of installations in October 2012 was around 1,600 a week, about a third of the average weekly installation rate of 4,700 in October 2011 when Barker announced the subsidy cut.
Certainly large market players including Evo Energy, Carillion and Segen, have diversified to offer technologies such as heat pumps and insulation where the Renewable Heat Incentive and the Green Deal promise to stimulate market activity.
Margins have also been squeezed resulting in firms doing more work for the same profit. Barwell says: "Businesses need to be selling three times the volume they were doing in the past to make the same kind of profit."
Southern Solar's Johns agrees. "There's desperation - we are up against quotes where they must be quoting at a loss, that's what's going on out there," he says.
Confused messages
The industry's plight has been made worse by its reaction to the subsidy cut, says Barwell. He argues that the fracas when the cuts were announced and the subsequent legal case over the date on which they could be introduced made the public think that the feed-in tariff had either been cut entirely or was no longer a good deal. The industry, he says, must take some responsibility: "It was an understandable reaction at the time to defend their business but in retrospect the whole industry is paying the price for the confused message the consumer has received about the incredible financial returns they can still receive."
The STA calculates that the return on investment available to customers installing solar is now 10% tax free - a rate comparable with that on offer in October last year before Barker made his announcement.
Those returns point to a gradually improving landscape. Since August, when a new cost-control mechanism was introduced to govern the level of the feed-in tariff, there has been less volatility in the sector, and installation rates have begun to climb again. Barwell says that overseas businesses - panel manufacturers in particular - view the UK as a stable market where there is still opportunity. He also points to electricity price rises of 5%-11% from the big six energy companies as an incentive for consumers to once again consider solar installation.
CLICK HERE for an annotated graph of the number of PVs installed each week since April 2011
In addition, Hawkins says the "cowboys" of the industry have been driven out by tightening margins and that has left an opportunity for others. Campaign group Our Solar Future, is set to launch a public information campaign to try to undo some of the negative press the industry has suffered.
But this still leaves the UK way behind where it needs to be. Barwell estimates the industry has to quadruple its roll-out rate to around 6,000 installations a week for the government to realise its ambition of having 22GW of PV installed by 2020. Solar Europa's Hawkins says the market is critical for the government's environmental commitments: "If we are going to meet our carbon reduction targets, it will need to grow."
The past year has undoubtedly left the solar industry battered and bruised. But now at least there is a feeling that interference from Westminster appears to be at an end, and the challenge is for the sector to exploit what in many ways is still an inviting financial proposition for consumers. If only they knew.
A future for microgeneration?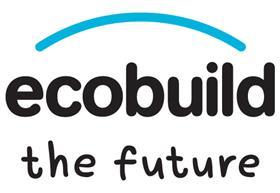 Industry experts from Arup, Solarcentury, Micropower Council and Aecom debate the issues at Ecobuild on Weds 6 March 2013 at 13.45. For more programme information go to www.ecobuild.co.uk