The previous government's Building Colleges for the Future failed to impress. Will the coalition's new measures do any better?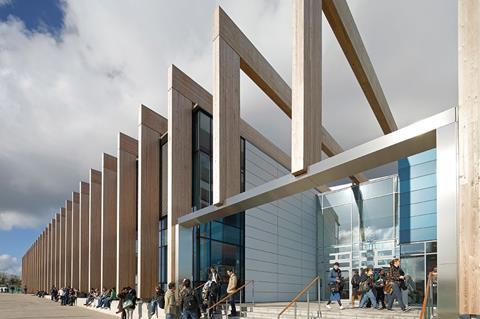 Most tales of lost funding now follow a well-established formula. A programme was set up under the Labour government, the coalition came to power, reviewed it, and then either cancelled it in its entirety or radically reduced its budget. But when it comes to capital funding for further education colleges, the formula breaks down.
Set up in 2001, the £5bn Building Colleges for the Future programme was intended to renew England's further education estate.
But such was the mismanagement of the programme by the Learning and Skills Council (LSC) that it was suspended in 2008 and scrapped entirely in the spring of 2009, leaving many colleges in limbo.
In the last Autumn Statement, chancellor George Osborne announced that a new fund would be created to help colleges modernise or redevelop their buildings. But how much help will the fund provide to struggling institutions and how far will it go in repairing the damage inflicted by the Building Colleges for the Future debacle?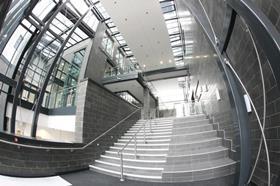 What went wrong?
The LSC programme really was a mess. By 2008 only half of the country's FE estate had been helped through the Building Colleges for the Future scheme. And the abrupt cancellation of the programme caused many colleges major financial headaches.
When the axe came down in March 2009, 65 projects were working up designs in order to pass the first hurdle of the approval process and some 79 had proceeded to detailed design, all involving significant spending on engaging architects and cost consultants, among others. In the end just 14 were awarded funding to proceed to construction. The LSC promised at the time that colleges would get at least some of their money back from a central pot, but in reality most still made a loss. For instance, East Kent College, formerly Thanet College, spent £3m on consultants but only managed to recoup £1m from the LSC.
"A lot of colleges spent a lot of money chasing the funding and there are a lot of them that are still licking their wounds," says Alex Hall, a director at consultancy Davis Langdon who has been close to the process for many years. "One of the biggest issues for colleges that didn't achieve funding was that they'd stopped investing in the maintenance of their estates during the submission period. They'd hoped they'd get the grant funding and let their estates slip. It was a double whammy."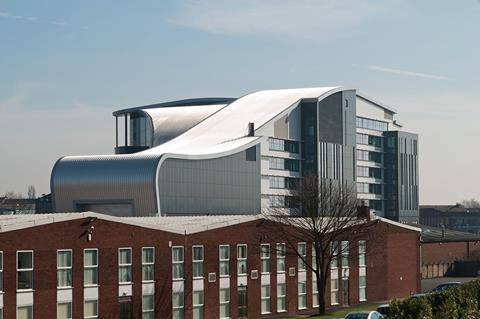 However, since the coalition came to power, new funding for colleges has been made available by the Skills Funding Agency (SFA), one of the successor bodies to the LSC, through the Enhanced Renewal Grant programme. Since May 2010 the Enhanced Renewal Grant has provided £330m and in November last year a third round of funding, £110m, was released and distributed to over 50 colleges. A further 18 colleges whose plans narrowly missed out were asked to resubmit their bids and a decision is due imminently. Then in December last year Osborne announced the establishment of the FE College Capital Investment Strategy, which included £270m of new money to be distributed between 2013 and 2015. Expressions of interest in the new College Capital Investment Fund were due to be submitted to the SFA on 1 March with a decision expected in late April.
While the scale of the funding is small compared with the £5bn Building Colleges for the Future, it is still a substantial pot of money. However, not all colleges will be in a position to bid for the funding. Unlike previous initiatives, the Enhanced Renewal Grant and College Capital Investment Fund will only provide funding of up to a third of a project's cost. When many colleges have already taken a financial battering from the closure of the Building Colleges for the Future programme, providing that level of match funding will be problematic for many. "The money is only being offered on a match-funding basis," says Hall. "Colleges that did have borrowing capacity or reserves have already invested it in their estates. So the ability of some colleges to capitalise on the new fund is reduced. They're already committed to maximum borrowing and finding the money to access the new funding is becoming harder and harder."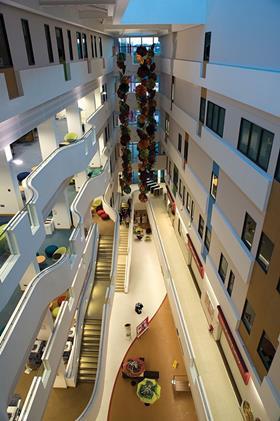 The changes to the rules also call into question exactly what outcomes the SFA wants to achieve with its capital funding. "It isn't at all clear what sorts of college projects they're trying to unlock," says Jon Poore, national government sector director at consultancy Turner & Townsend. "Is it trying to unlock those with no capital in areas that have the greatest need, or drive a general increase in college investment across the board? A well-run college that has capital in an area where capital isn't a problem can match fund two-thirds and would welcome saving a third. Those colleges that have no capital and aren't able to match fund won't get any of the funding."
Even so, many colleges do have options. Many of them have significant property portfolios, often containing highly valuable land and buildings that are under-used. Such portfolios can either be used to leverage debt or be reconfigured and partly sold off to pay for new building works. Neal Stevens, the director responsible for FE and higher education at contractor Willmott Dixon, is helping Cardiff and Vale College do exactly that.
"Some of these old buildings aren't all that effective and selling off some of your older, poor performing buildings and having one central unit can reap huge benefits," says Stevens. "It all comes down to the vision of the principles and finance directors about how far they want to go. They need people within the colleges with the business brains and the wherewithal to put these projects together."
And achieving greater efficiency in the use of college buildings shouldn't be a big problem in many cases, with many estates drastically underused. "You used to have colleges with vast, inefficient estates and bad timetabling - you'd have rooms that were vacant for two-thirds of the week," says Davis Langdon's Hall. "Now they're trying to get them up to more efficient timetabling. That means the amount of the estate that is used has reduced and this has enabled them to sell off parcels of land."
It all comes down to the vision of the principles and finance directors about how far they want to go

Neal Stevens, Willmott Dixon
There are also hopes that a renaissance in vocational education may spur the government on to provide further help to FE colleges. This is down directly and indirectly to the coalition's policy agenda. First, with the government's focus on rebalancing the economy away from service industries and back towards manufacturing, there is a need for a more practically trained workforce. Second, last year's tripling of university tuition fees has led to a decline in university entries and an increase in people seeking training that can lead more directly into employment.
CITY OF SUNDERLAND COLLEGE
Karen Wade, director of facilities management, City of Sunderland College
"We were at approval-in-principle stage with our proposed development when the Building Colleges for the Future funding collapsed. We'd actually bought some land to develop when it was pulled from under our feet.
"We obviously had design and consultancy fees to cover as well. It was a huge development - around £100m - that we were proposing. We spent around £1m on consultants' fees. With the land we actually made a small profit when we sold it. However, we didn't get any of the £1m back from the Learning and Skills Council.
"We then had to formulate a completely new property strategy. So we looked at our existing estate and what we could do within that to develop better facilities. We're on five sites across the city, three old and two relatively modern. We had condition surveys done on the three older sites that highlighted a number of structural issues with one of the centres, which on further investigation weren't viable for repair. It was going to cost £9m to do the structural repairs and that would not have improved any of the internal facilities.
"We then looked at what we could do on our existing land and sites to relocate curriculum to other centres and close the compromised site. We're building a new visual and performing arts facility and a new sports facility at our Bede campus. That allows us to relocate the specialist curriculum from the compromised site. We've applied for Enhanced Renewal Grant support for that project. The first time around we were unsuccessful, but we've resubmitted and word is that we've been successful.
"We've also submitted two expressions of interest to the College Capital Investment Fund. One is for our Hylton Skills campus where we're proposing to build a construction workshop facility and also do some small extensions to existing buildings, which will enable us to relocate the rest of the specialist curriculum from the
old site. The rest of the classroom curriculum will be spread around our existing sites and that will allow us to close the whole of the compromised campus, probably by September 2014.
"We're able to provide the match funding for the Enhanced Renewal Grant and Capital Investment Fund programmes from our reserves, as well as a revolving loan facility. But eventually we'll have the receipt from the sale of the campus that we're closing. So it's a mixture of reserves, borrowing and the receipts from assets sale."