The Global Clients Group now has four prestigious new members. So who are they, and how are they addressing sustainability?
Launched in October, Building and Ecobuild's Global Clients Group (GCG) is a forum for multinational companies who commission sustainable buildings to showcase their work and exchange ideas. It is a multi-platform initiative, involving features in Building's print and digital editions, and live events at this year's Ecobuild event in east London next March.
However, our plans for the GCG don't end there. Our ambition for the forum is that it becomes as multinational as its members, featuring at Ecobuild events in China, India, Malaysia and beyond, and that it becomes a permanent feature of its members' and Building's readership's lives.
Obviously this requires a broad and active group of clients. Following its launch in these pages on 19 October, several more high-profile firms have embraced the idea and are signing up. There is also set to be a further raft of blue chip names to announce in the new year. This article is intended to profile the work of our latest recruits.
New recruits include private healthcare and insurance provider Bupa, industrial and distribution building developer Prologis and accountancy and management consultancies Deloitte and PwC. All these firms have a truly global reach and have embraced the green building revolution in recent years. They join warehouse developer Glazely, investment management firm Legal & General, developers Hammerson and Grosvenor, IT giant IBM and retailer Marks & Spencer in our now 10-strong GCG.
The current roster of firms is prestigious and its members boast some truly innovative work. However, this is not a closed shop. If you think your firm could contribute to the sum total of the GCG's expertise, get in touch (contact details are below).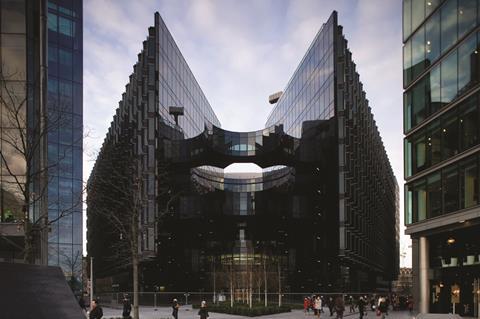 Bupa Care Services
Bupa's reach extends into more than 80 countries, with a particularly strong presence in the UK, Australia and New Zealand. The company has 300 care homes in the UK, as well as the renowned Cromwell Hospital in west London - currently undergoing a £130m refurbishment. There are also 50 care homes in Australia and 36 each in New Zealand and Spain.
The company also has an active building programme, developing five or six new care homes every year in the UK with plans to spend £45m next year on new build in the UK alone. The company has similarly robust expansion plans in Australia and New Zealand, according to property and development director Lyth Watson, who says the firm is looking to develop a headquarters in Manchester in the near future.
Watson says that Bupa's push towards making its portfolio sustainable began in 2009 when the company undertook an audit of its energy use by installing meters in all its UK properties. The result was a commitment announced in 2010 that by 2015 the company would have cut its carbon footprint by 20%. According to Watson, the decision to invest in green technology in both its existing and new properties was prompted by both corporate social responsibility concerns and solid business thinking. "My utilities bill is £26m a year just for care services in the UK," he says. "Whatever I can save on energy helps my bottom line. But it's not just about saving some money, it's about doing well by doing good."
Bupa's first move was to invest in new boilers across its portfolio, replacing systems even when they weren't up for renewal. In terms of immediate cost savings, Watson describes the move as a no-brainer. "For instance, the boiler at the Cromwell wasn't due for replacement for another three years," he says. "But we knew that the savings we'd make in gas would make a phenomenal difference to our running costs, so we did it."
The company has also been steadily installing energy saving technologies across its UK portfolio, including LED lights, PVs and air-source heat pumps, and has decided to use one of its Leeds care homes as a test-bed for new technologies. Watson says that Bupa's strategy extends to its new-build homes, adding that the company opened the UK's first BREEAM Excellent-rated care home in Ashford, Kent, last year.
Looking to the future, Bupa's plan is to use the intelligence the firm has gathered in the past two years and to apply it both to its commercial property in the UK, including the new Manchester HQ, and to its portfolio around the world. Meters have been installed in Bupa's homes in Australia and are being fitted to its properties in New Zealand. "The UK market is now the centre of excellence within our business," says Watson. "We can now work with other areas to help them understand their energy consumption."
Deloitte
One of the big four international accountancy firms, Deloitte has offices in over 150 countries and employs about 193,000 people globally. The firm's businesses are set up as autonomous legal entities in each country, meaning that sustainability policy is set at a national level. In the UK Deloitte's "Green Journey" strategy was launched 18 months ago and aims to upgrade the firm's UK offices and enhance its green credentials.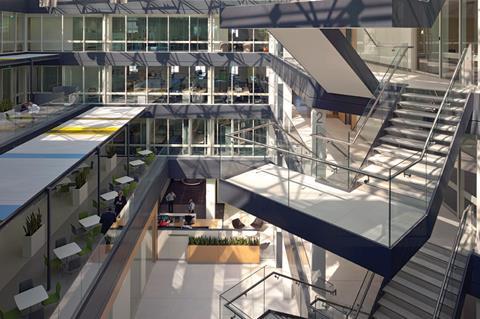 The move was motivated by a desire to reach out to graduates looking to start their careers with a top international firm for whom sustainability is important.
According to Simon Booth, Deloitte's director of environment and projects, the project should also boost the company's sustainability and real estate team's ability to sell its consultancy services to other firms. "Our Green Journey is a firm-wide strategy aimed at enhancing Deloitte's green credentials. It will allow the team to sell their services in a much better way because we'll be seen to practice what we preach," he says.
Work on Deloitte's 26 offices in the UK, which employ about 17,000 people, takes place when a lease on one of the offices comes up for renewal - roughly three a year - at which time the firm aims to upgrade the premises to achieve a BREEAM Outstanding or Very Good rating. The firm is also trialling the relatively new SKA rating system, launched by the RICS, which is designed with refurbishment rather than new projects in mind, although Booth says it has some teething issues. Booth expects Deloitte's refurbishment of its Reading office to achieve a BREEAM Excellent rating and hopes the refit of its Leeds office will gain a SKA gold.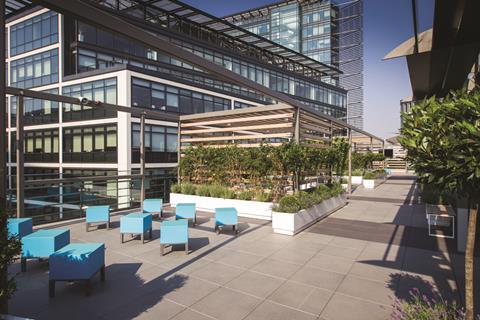 Despite the fact that Deloitte is almost always a leaseholder rather than an owner-occupier, Booth says the company normally ends up paying for the cost of upgrades, although landlords may offer incentives such as a year's free rent in recognition of the work the company does. This, Booth believes, is indicative of landlords not yet embracing the green agenda. "Some landlords are very into this topic," he says. "But for most it's not seen as crucial enough to invest in a big way. But I think the market is changing."
Booth adds that the company has an ambition to invest in a new-build office, probably in London, in the future, although because plans are at an early stage he is unable to discuss details. "It's very much early days and not something we can talk about publicly," he says. "But we would like to be one of the spearheads on a zero-carbon building. It's a future ambition."
Prologis
The Prologis portfolio consists of almost 565 million ft2 of industrial and distribution buildings located in 21 countries across four continents. The company's properties are often located next to major roads and rail networks, seaports and airports.
Simon Cox, vice-president on the firm's project management team and UK sustainability officer, says Prologis aims to create future-proofed buildings that remain marketable as customer expectations change. "That means getting the basic form and structure right so the need for operational energy is minimised," he says. "This leaves us free to upgrade plant and equipment as technologies improve." Cox says this might include installing roof-lights in temperate climates to ensure warehouse areas always benefit from natural daylight, and installing efficient lighting systems with movement and daylight controls. He says the firm tries to identify new technologies and "implement sustainability improvements at the most appropriate time asset by asset".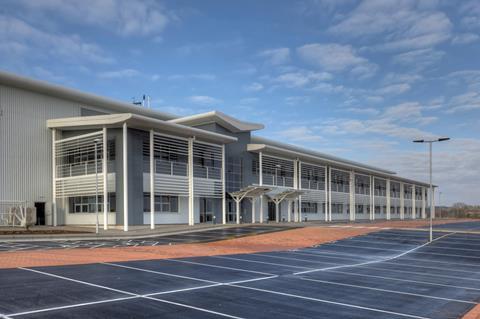 It is company policy that all new Prologis developments are subject to third-party environmental certification such as BREEAM and LEED. According to Cox, Prologis has developed more than 43 million ft2 of certified facilities in locations across the Americas, Asia and Europe since introducing the policy. "We also have a consistent three-step approach designed to reduce operational emissions for all Prologis developments," says Cox. "In the first instance we try to maximise the energy efficiency of buildings through passive design. Where energy use is essential, we install the most efficient plant and systems available and finally, once the efficiency of building has been optimised, we work with our customers to identify and implement appropriate renewable energy solutions, specific to their operation."
Cox says the company tries to ensure consistent standards across Prologis' global portfolio and says this is reinforced in Europe through the company's ISO14001 certified environmental management system. However, he says this approach retains sufficient flexibility to allow the company to tailor its approach to local climate considerations.
PwC
PwC has more than 30 UK offices and around 850 globally. Its flagship sustainable building can be found next to the London mayor's office in the More London development - it received an Outstanding BREEAM rating in 2008 and the highest ever BREEAM score for an in-use office building.
The firm is now refurbishing its UK HQ on the Embankment, installing a tri-generation power, heating and cooling system - something still unusual in a refit project. "We wanted to raise the bar with More London, but some said it was easy because it was new build," says PwC real estate director Paul Harrington. "We like challenges, and we thought it was a great opportunity for a refurbishment."
PWC's ambitions extend beyond its flagship London projects. Harrington says the firm is refurbishing its regional and global offices wherever it can achieve a reasonable payback period on its investment. "We're getting our first LEED assessment for a building in Prague at the moment," he says. "We're pushing sustainability wherever we're looking at relocation."
Harrington agrees with Deloitte's Booth in his assessment that landlords and developers aren't yet generally switched on to investing in sustainable building. However, he believes that firms as big as PWC and Deloitte have the clout to institute change, not least because in the current market a pre-let with such substantial firms can make all the difference to a project's viability. "We do take the opportunity to try and lead a developer into the right area," he says. "There are some major city locations where we would have a requirement of maybe 40,000-100,000 ft2 where we can have sensible discussions with developers who need about 50% pre-let. It's up to the big boys like ourselves to push the agenda with that community."
PWC's motivation for investing in greening its buildings, like Deloitte's, comes from its need to retain talented graduates, although he adds that the firm's investment at More London is already providing cost savings. "It's not just top down from the board," says Harrington. "There are a lot of graduates coming into our business who are very focused on sustainability issues. They're asking questions about what we're doing. For us recruitment and retention of good people is important."
BE PART OF A NEW VISION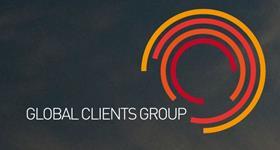 The Global Clients Group is sponsored by BRE and Autodesk and is supported by UKTI.
To find out more about joining the GCG email adam.branson@ubm.com
SUSTAINABLE PROPERTY IN ASSOCIATION WITH PROPERTY WEEK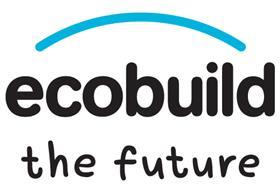 Ecobuild's new property conference stream is on Tuesday 5 March 2013 in Platinum Suite 1
at London's ExCel. To register go to www.ecobuild.co.uk/register