Government Soft Landings will apply to all central government projects by 2016 - here's what you need to know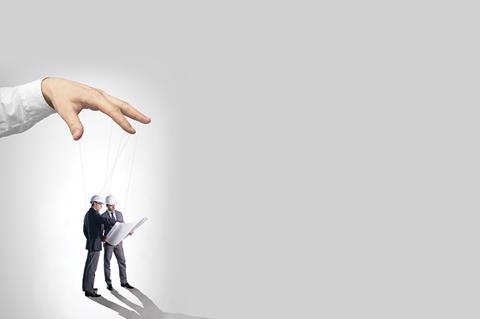 With all the furore surrounding the mandating of BIM on public sector projects from 2016, the industry could be forgiven for overlooking a bigger rule coming into force at the same time. Called Government Soft Landings (GSL), it is a process intended to precisely define what the public sector expects from its new projects and to ensure these get delivered as promised. It will apply to all central government projects from 2016 and is being rolled out by the BIM Task Group, the same body responsible for implementing the government's BIM policy. BIM is seen as an integral part of GSL, so it makes sense to develop these together.
GSL has important implications for the whole construction industry. The process will make government clients think much more carefully about what they want from their buildings and the industry will be expected to respond accordingly. It also raises the spectre of legal action if buildings don't live up to expectations. Below we provide a simple guide to GSL and what it will mean for your firm.
What is GSL?
GSL was born out of an existing process called Soft Landings which was developed by BSRIA and the Useable Buildings Trust. Soft Landings seeks to tackle the yawning gap - sometimes
up to 300% - between predicted and actual energy use.
GSL goes much further than Soft Landings, as it tackles three aspects of sustainability -environmental, economic and social (which includes functionality and effectiveness) - by setting and tracking targets. Under GSL, government departments will be required to define a series of high-level outcomes at the very beginning of a project.
For example, an NHS trust procuring a new hospital may decide it wants to cut average inpatient stays by a day. The GSL process will define this as one of many targets, which also include energy use and cost. The process ensures these targets are kept on track during design and procurement and ensure these are fulfilled after handover for a period of three years by a process of monitoring and feedback.
How is it going to work?
The key to GSL is very early client involvement. Government departments need to appoint a project champion to define the outcomes and manage the process. The project champion will ask the client, the project team and the facilities management team to define the project outcomes and set a commissioning and handover strategy including how the building is to be operated. RobManning, who is leading the implementation of GSL for the BIM Task Group, says this is is a good discipline for both client and industry.
"We've never been very good at setting out high-level outcomes," he says. "The construction industry focuses on outputs so cost and time become everything. Clients need to get better at reminding the industry what outcomes they want. If we can get people setting outcomes, that is a step in the right direction."
In the case of the hospital, a client outcome of reducing inpatient stays would encourage the design team to ensure the building is comfortable and functional for workers, and that there is plenty of natural lightand views out of the windows, which is conducive to healing.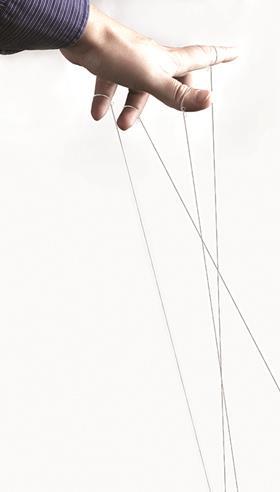 Describe the process
The BIM Task Group has redefined the RIBA plan of works by creating an eight-stage digital plan rather than the RIBA's 11 stages. Stage 0, which corresponds with RIBA stage A is strategic definition and requires the client to define what they want from the building and stage 7 defines post-handover monitoring and feedback. The intermediate stages develop the strategic outcomes into measurable targets and budgets and define how the finished building will be monitored and operated.
How much is it going to cost?
Government departments will have to bear the cost of the project champion. In some instances, the government departments may not have the necessary expertise in-house, so could appoint a private sector representative.
"I don't have a problem with that," says Manning. He has little time for complaints about squeezed budgets as the costs are minuscule compared with those of an underperforming building. He adds that government departments should already be defining their project outcomes.
Project teams will need to spend a small amount of extra time on the GSL process but most of the cost is in the post-handover stage, including paying for the post-occupancy surveys. Sweet Group has studied the cost of Soft Landings (Building, 17 June 2011) and found it added 0.1%-0.25% to project costs.
What does it mean for project teams?
The process will impact some members of project teams more than others. Services engineers will be the most affected as much of GSL focuses on building performance. Architects will find their designs under increased scrutiny and contractors will need to be involved early. Contractors will also be responsible if anything goes wrong, if the procurement route is design and build or
PFI. Structural engineers and QSs will be relatively unaffected.
Why is it being rolled out in tandem with BIM?
Manning describes BIM as the tool enabling GSL to work. Most of the building data including cost, energy performance and spatial modelling is contained within the BIM.
Most of this is not needed to operate the building successfully so the relevant data for building operation is taken out of the BIM at defined points in the digital plan of work, using the governments preferred tool, Construction Operations Building Information Exchange (COBie). These so-called "COBie data drops" are fed into a computer-aided facilities management tool and used to operate the building.
Work has just started on a new publicly available specification, PAS 1192-3, which will enable this process to be automated.
How will buildings be checked for performance?
Completed buildings will be subjected to an annual post-occupancy evaluation (POE) for the first three years after handover. There are several POE methodologies already available but the government wants a standardised approach so it can benchmark the results against other projects.
It will start a project with BSRIA in September to evaluate the different tools and come up with a standard specification for POE. This will evaluate a range of issues including occupant satisfaction, regulated and unregulated energy use, water use and waste production.
The POE will also question operating costs, which are broken down into specific building areas including the post room and reception.
What happens if a building doesn't meet its performance objectives?
Manning is aware of the possibility of government departments using poor post-occupancy performance data to bring claims against designers and contractors.
"We are well aware of those who want contractual linkage and what could happen," he says. "If we contractually link it now the construction industry won't accept a hard target, only a soft target, which will be detrimental.
A much better end result is incentivised linkage, as optimising the performance of the building is what really matters."
Manning adds that proving poor performance is legally difficult as this could be down to bad building management rather than poor design and construction.
But he accepts that a knowledge bank of building performance will build up that could provide the evidence to bring a claim."If in five years' time people want to link it contractually, they will have the benchmarks," he warns.
How is the government going to drive the process into central government procurement?
A GSL lead for each government department has already been identified. They will be responsible for nominating the GSL champions on individual projects and a training programme will be put in place.
Manning says he has had a positive response from several government procurement bodies including the Environment Agency, Ministry of Defence, Ministry of Justice, the Education Funding Agency and ProCure21+.
"We are getting good buy-in from the people we are talking to as they can see the sense in it," explains Manning.
Is the process being road tested?
The process will be piloted on several schemes. The Ministry of Justice has already tried GSL out and has saved significant sums of money. As a result it will be using the process on all future projects. Manchester City council is also interested in the process as is the National Physical Laboratory, which is no surprise given the problems it had with the performance of the new laboratory in 2001, which led to the downfall and subsequent sale for £1 of John Laing Construction.
What is the timetable for implementation?
Manning says all the preparatory work will be completed by March 2014 - this includes PAS 1192-3, the training programme for the GSL champions, contractual linkage and the post occupancy evaluation specification.
That gives the industry less than two years to prepare for much better informed and more demanding government clients.